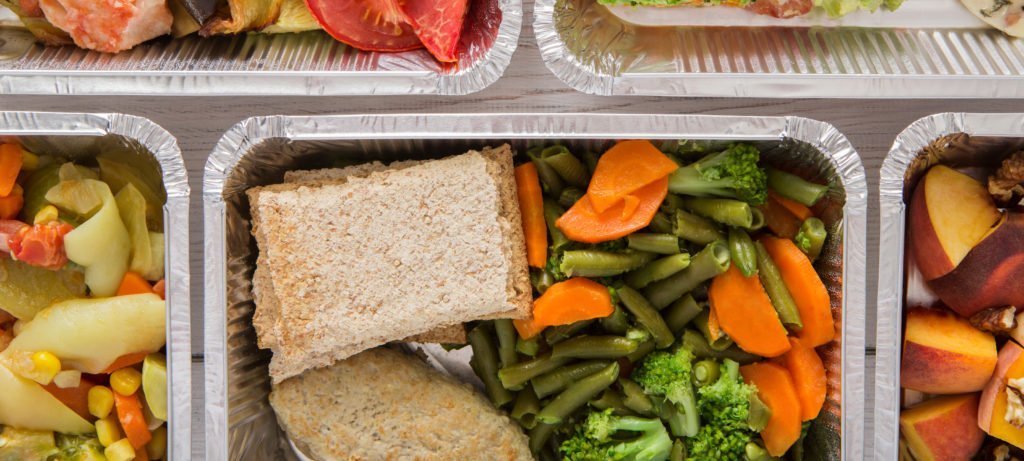 Being an entrepreneur means a lot of different things. It means endless nights of working late to keep your business running. It means surrounding yourself with the right people, people you can count on, to take care of your operation when you can't be there. It means blood, sweat, and tears, and that's just at breakfast.
At PJP, we know just how how hard it is to start a new business. Our owner and founder built PJP from the ground up starting it way back in 1963, and since then we have built a company around the idea of helping our business partners be successful. We know just how hard it is to do what you're doing, because many of us have been there ourselves. That's why we're as committed to making your business a success as you are. Simply put, at PJP we care.
One of the hardest parts about running a business is taking the time to keep up with the growing trends in the market. As a small business owner, you don't have time to do extensive research on market trends. But that's an important part of staying ahead of the competition. You need to know where the market is going, and stay one step ahead of it so that your business continues to be relevant in an ever more competitive marketplace.
This is where PJP comes it. We do our best to keep two fingers on the pulse of the food service industry. We know what the exciting new trends are because we have hundreds of customers we work with on a daily basis and we see who is having success. On top of that we work with the top manufacturers in the industry to make sure we're offering the latest and greatest food service equipment and supplies. Combine this with our 50+ years of experience in the industry and an internal company goal to #ShowUpDifferently, and we have the recipe for staying on top of budding trends.
So what is the latest and greatest trend in the food service industry? Easy. Two words:
Carry Out.

"Carry out?" you ask incredulously. "But carry out has always existed. How can it be a new and exciting trend if it's always existed?"
Great question, hypothetical reader of this blog! Great question indeed. The answer is quite simple, actually. The truth is that carry out isn't a "new" trend, but it is definitely one that is growing at neck-breaking speed. It's not just that people are buying carry-out more often (though they most definitely are doing that) it's that way more places are offering carry out than before, and customers are excited to take advantage.
How fast is it growing, you ask? Very fast. Did you know that only 14% of consumers don't order carry out at least once a month? That means 86% of consumers are ordering carry out at least once a month. That's a lot of carry out. A significant portion of consumers said they order carry out at least 10 times a month.
And it's not just dinner, either. Sure, 88% of consumers under the age of 35 said they use carry out for dinner, but also 69% use it for breakfast or brunch, 84% use it for lunch, and 57% use it for late night snacks. That is a huge portion of the population, particularly the young population, that are relying on carry out food options. If you're not offering it, you're missing out on a huge opportunity for your business.
What about the 35 and older population? They're not as rampant as the under 35, but they're certainly no slouches. 78% use carry out for dinner, 51% use it for breakfast or brunch, 72% use it for lunch, and 26% use it for late-night. That's still a pretty sizeable majority of people utilizing take out options.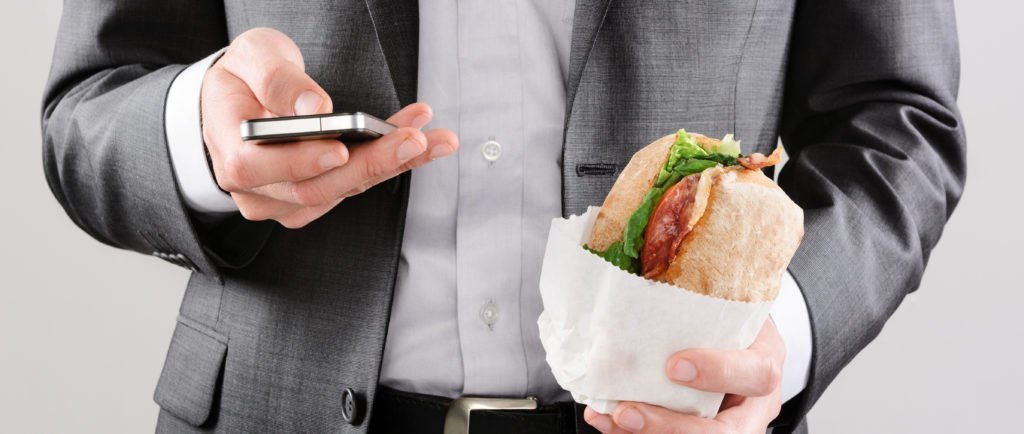 So why the sudden interest in take out? It's an interesting question, and there are probably a lot of reasons. One theory is just that the world we live in is a faster paced place. With the advance of technology, we demand more than ever from our labor force. Constantly working on their phones, or from home with lap tops, or staying late at the office to get through emails. We've also seen a huge rise in the number of households with multiple income earners. This means that there is no one staying at home to prepare meals, which in turns mean more people are relying on the food service industry to feed them and their families. But people aren't going to want to go out to a restaurant 5 nights a week. So what do they do? They get take out. 33% of diners say they have less time to cook, which backs up that hypothesis.
But that's not all. People are also doing a lot of eating at their desks. 30% of people, actually. So people are so involved in work, they don't have the time to take a proper lunch break. They're running out and grabbing take out and then eating it at their desks. Even more are eating while in-transit. 42%, to be exact. So once again, our fast paced world has people running around more than ever, and that means they want their food to travel with them.
Another driver of the carry out trend is simple convenience. More and more restaurants and other types of food service providers are offering a carry out option. 34% of customers say that there are just a lot more carry out options for them than there ever were before.

You might think that this to-go trend is cannibalizing your normal sit-down-and-eat restaurant business, but that couldn't be further from the truth. People who are looking for carry out options aren't the same as people who are looking to sit down and eat at a restaurant. It's actually an added traffic driver, because you're attracting a new kind of customer. People who want your food, but don't want to sit and eat at a restaurant alone. Or people who are in groups but just feel more comfortable eating in their homes. These people aren't going to cost you other business, they're a whole new customer you could be capturing.
So, are you ready to jump in on this quickly growing trend in the food service industry? PJP is here to help! We can make sure you have all of the resources you need to offer your amazing food to your customers on the go. Just ask your PJP sales person!