Presentation is everything. Studies show that presentation is one of the most important factors in determining how much your customers are willing to spend at your restaurant: better presentation creates a higher perceived value. PJP is here to help you up your presentation game by providing you with the dinnerware you need to take your tablescape to the next level. By making a few small changes to how you plate your food, you can actually increase your restaurant's profitability.
CHINA DINNERWARE
When you need to provide an elegant dining experience, china dinnerware is the solution. PJP can provide a wide range of shapes, sizes, colors, and sizes, giving you the freedom to fully express your restaurant's brand with every dish.

PLATES

PASTA BOWLS

BOWLS

CUPS

RAMEKINS

PLATTERS
MELAMINE DINNERWARE
Melamine is an amazing solution for a more casual dining experience. If you serve a high volume of customers, Melamine provides a great looking alternative to china that won't break or chip as easily. Shop PJP's selection of Melamine products will get your restaurant a sturdy dinnerware solution without sacrificing style.

BOWLS

RAMEKINS

CUPS

PLATES

THREE-COMPARTMENT PLATES

PLATTERS
GLASS DINNERWARE
You can never go wrong with glass dinnerware. Crystal clear plateware provides a subtle but elegant look that your customers are sure to love. If you want to promote a green message, we also carry recycled glass options! PJP carries a wide range of glass dinnerware that will get you exactly what you're looking for.

DINNER PLATES

SALAD PLATES

SERVING PLATES

BOWLS
PLASTIC DINNERWARE
Need an inexpensive solution for your high-volume establishment? Think about plastic! Catering for an outdoor event? Plastic might be the way to go. While some feel that plastic lacks the "upscale" look and feel of fine china or porcelain, plastic dinnerware is a practical and economic answer that looks great when used appropriately.

SQUARE DINNERWARE

CLEAR PLATES

DINNER PLATES

BOWLS

PLATTERS

BEVERAGE GLASSES
PORCELAIN DINNERWARE
If you want to provide the most elegant dining experience possible for your customers, look no further than PJP's porcelain dinnerware selection. Fine dining, wedding receptions, or upscale catered events, porcelain dinnerware is the right choice when you want the highest quality.

SERVING TRAYS

RAMEKINS

SERVING BOWLS

PLATES

BOWLS

SQUARE
WOOD DINNERWARE
Great for the farm-to-table concept, wooden dinnerware provides a more natural look and feel to your tablescape, by providing a rustic yet still elegant presentation. PJP's selection of wooden plates, platters, and bowls are can provide you with a sturdy and beautiful canvas for your culinary art.

TRAYS

PLATES

BOWLS

CUPS

BOARDS

FLATWARE
STONEWARE DINNERWARE
Stoneware provides you with a wide range of options that can fit almost any style of restaurant. Whether you're casual or upscale, let us find you the perfect fit for your business. Stoneware mugs, bowls, plates, and platters are all available through PJP!

CUPS

DISHES

CROCKS

BOWLS

PLATTERS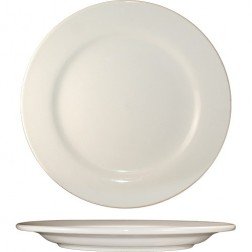 PLATES
METAL DINNERWARE
Beautiful, unique, rustic, and durable. PJP supplies an enormous selection of metal dinnerware options, each one an amazing solution that will make your presentation memorable and set you apart from the competition.

DISHES

CUPS

BOWLS

PITCHERS
DINNERWARE ACCESSORIES
You're going to need more for your table than just the plates and bowls you serve your food in. PJP can outfit you with salt & pepper shakers, menu holders, sugar caddies, and all the other accessories you need for your tables.

SALT & PEPPER SHAKERS

MILLS

MENU HOLDERS

SUGAR CADDIES

CHEESE SHAKERS

WINE BUCKETS
NEED HELP?
We have consultants in dinnerware solutions available to answer any questions that you may have
SPEAK TO A PJP CONSULTANT
---