Whether you run a small cafe or an enormous catering facility, you need the specialized right equipment to get the job done. PJP not only has the equipment you need, but the expertise to help you identify which solutions will make your kitchen run as efficiently as possible. Our team has decades of experience in the food service industry, so we know what it's like to be an operator, and we know what you need out of your equipment. Let us help you make your kitchen the best it can be.
COOKING EQUIPMENT
Stove tops, Toasters, Griddles, Induction Cooking: you name it, PJP has it. We partner with the top vendors in the industry to bring you everything you'll need to get cookin.'

INDUCTION COOKTOPS

SANDWICH GRILLS

GRIDDLES

CHARBROILERS

HOT PLATES

RANGES
REFRIGERATION EQUIPMENT
Refrigeration is a no-brainer for all kitchens, but the hard part is finding the right piece of equipment for your space. PJP has a wide selection of refrigeration units ranging from spacious walk-ins to under-counter.

UNDERCOUNTER REFRIGERATORS

REACH-IN REFRIGERATORS

BACKBARS

BEVERAGE COOLERS

PREP TABLES

SANDWICH PREP
COMMERCIAL OVENS
From a simple range to a super-powered combi oven, PJP has the right solution for any kind of kitchen. Our consultants will help you identify your needs to find the right oven for you.

CONVECTION OVENS

PIZZA OVENS

COMMERCIAL MICROWAVE OVENS

COUNTER-TOP BURNERS

COMBI-OVENS

COUNTER-TOP OVENS
HOLDING AND WARMING
Keeping your food at temperature before serving is just as important as cooking it in the first place. No one likes to eat cold food when it's not supposed to be. Let PJP help you get the holding and warming equipment you need to make sure your meals come out still steaming.

FOOD WARMERS

SOUP WARMERS

BUN WARMERS

HEAT LAMPS

HOLDING CABINETS

HOT PLATES
FOOD PREPARATION
Preparing your ingredients can often take a lot longer than actually cooking the dish, but with the right food preparation equipment the process will be a breeze! Drastically reduce your labor hours and add to your bottom line by buying food preparation equipment through PJP.

COUNTER-TOP BLENDERS

FOOD PROCESSORS

IMMERSION BLENDERS

DELI SLICERS

JUICERS

MIXERS
PREPARATION TABLES
Cooking a masterful dish is an art. It's not called the culinary arts for nothing. Like any artist, a good chef needs space to work. PJP will provide you with the prep tables your culinary artist needs to craft his masterpieces.

PIZZA PREP

SANDWICH PREP
BEVERAGE EQUIPMENT
Your customers are going to want more than just water to go with a delicious entree. Whether you plan to serve soda, coffee, or beer, PJP has the solutions you need.

HOT BEVERAGE CONTAINERS

BEVERAGE DISPENSERS

JUICERS

BAR BLENDERS

FROZEN DRINK MAKERS

COFFEE BREWERS
ICE MACHINES
Ice is essential in any foodservice operation, and should be given the same sanitary guidelines as food. We offer dependable and sanitary ice solutions to keep your drinks cools, and your ice cubes fresh.

ICE MAKERS

ICE BINS

COUNTER-TOP ICE MAKERS

ICE BUCKETS

ICE DISPENSING TOOLS

ICE TOTES
SHELVING
Proper organization is the most important piece of an efficient kitchen. We have the shelving solutions you'll need to keep your kitchen clean and organized.

WIRE SHELVING

STEEL SHELVING

PLASTIC SHELVING

DUNNAGE SHELVING

PLATTER RACKS

BUN RACKS
STORAGE/TRANSPORT
If your establishment provides any kind of catering service, you know that one of the biggest challenges you face is transporting the food after it's been prepared. PJP has a wide range of solutions to help you tackle this difficult task.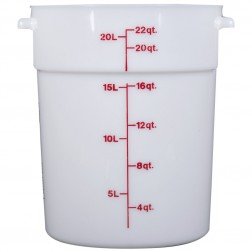 FOOD STORAGE CONTAINERS

BUSSING CARTS

BUS BOXES

FOOD CARRIERS
COMMERCIAL SINKS
Our commercial compartment sinks allow for proper dishwashing and sanitizing procedures. Portable or wall mounted hand sinks are also a foodservice requirement.

COMPARTMENT SINKS

HAND SINKS

PRE-RINSE FAUCETS & SPRAY VALVES
DISPLAY AND MERCHANDISING
If you have a retail space, you're going to want to make sure that the food you display looks as amazing as it tastes. PJP has the display and merchandising equipment you need to make sure your product flies off the shelf!

MERCHANDISING WARMERS

HEATED DISPLAY CASES

MERCHANDISING REFRIGERATORS

PIZZA MERCHANDISERS

HOT DOG GRILLS

BREAD BASKETS
DISHWASHING EQUIPMENT
With all of the cooking you're going to be doing, you're going to need a sink that can handle the amount of pans you'll be washing. PJP has what you need to do the dirty work.

DISH RACKS

GLASS RACKS
NEED HELP?
We have consultants in restaurant equipment available to answer your questions that you may have.
SPEAK TO A PJP CONSULTANT
---