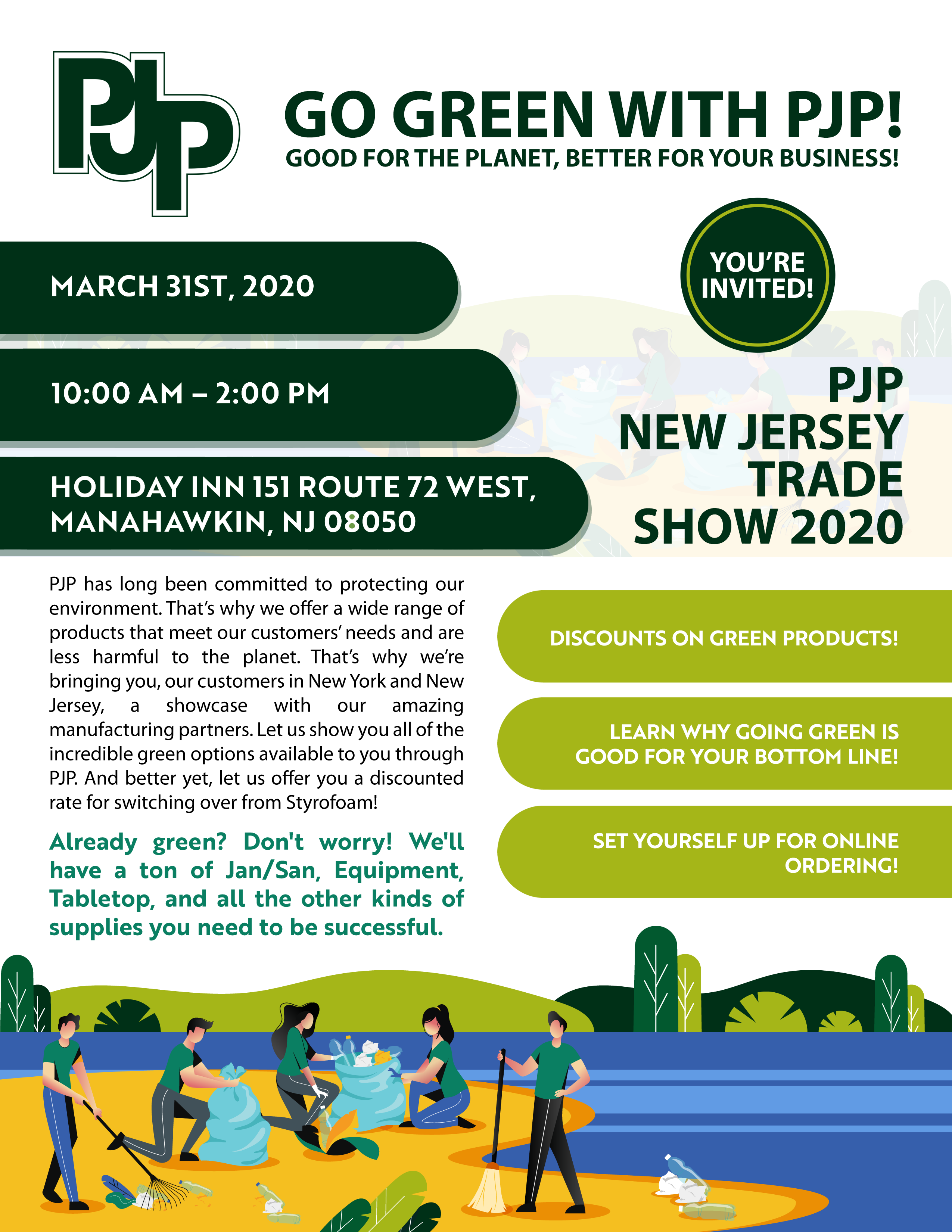 PJP has long been committed to protecting our environment. That's why we offer a wide range of products that meet our customers' needs and are less harmful to the planet. That's why we're bringing you, our customers in New York and New Jersey, a showcase with our amazing manufacturing partners. Let us show you all of the incredible green options available to you through PJP. And better yet, let us offer you a discounted rate for switching over from Styrofoam!
Already green? Don't worry! We'll have a ton of Jan/San, Equipment, Tabletop, and all the other kinds of supplies you need to be successful.
Discounts on green products!
Learn why going green is good for your bottom line!
Set yourself up for online ordering!
Tue, May 12, 2020, 10:00 AM - Tue, May 12, 2020, 2:00 PM
EDT
Registration ends on May 12


SELECT A DIFFERENT DATE
Register
PJP NEW JERSEY TRADE SHOW 2020
event price