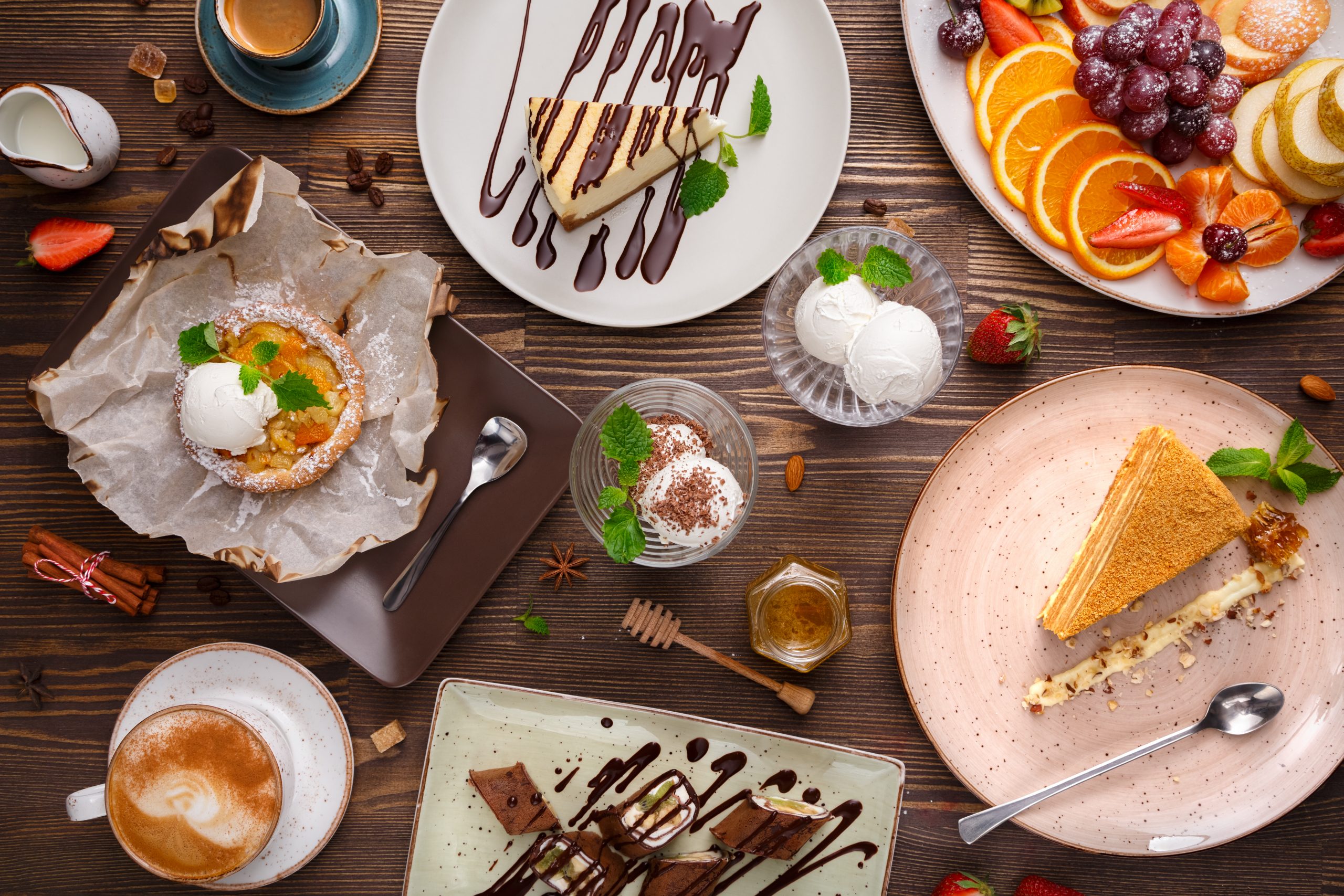 Five Simple Desserts for Restaurants without a Pastry Chef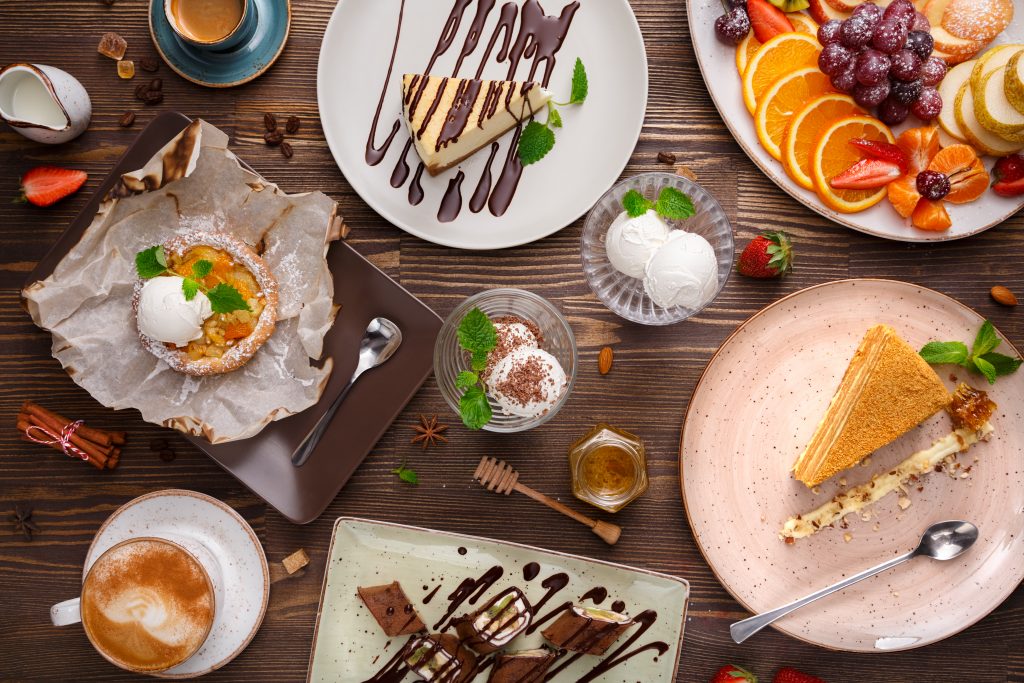 Designing a dessert menu can be difficult, especially if your staffing or production scale doesn't allow for complicated, intricate recipes. We've provided 5 simple and easy dessert options that come off as fancy without the time and labor strain.
Panna Cotta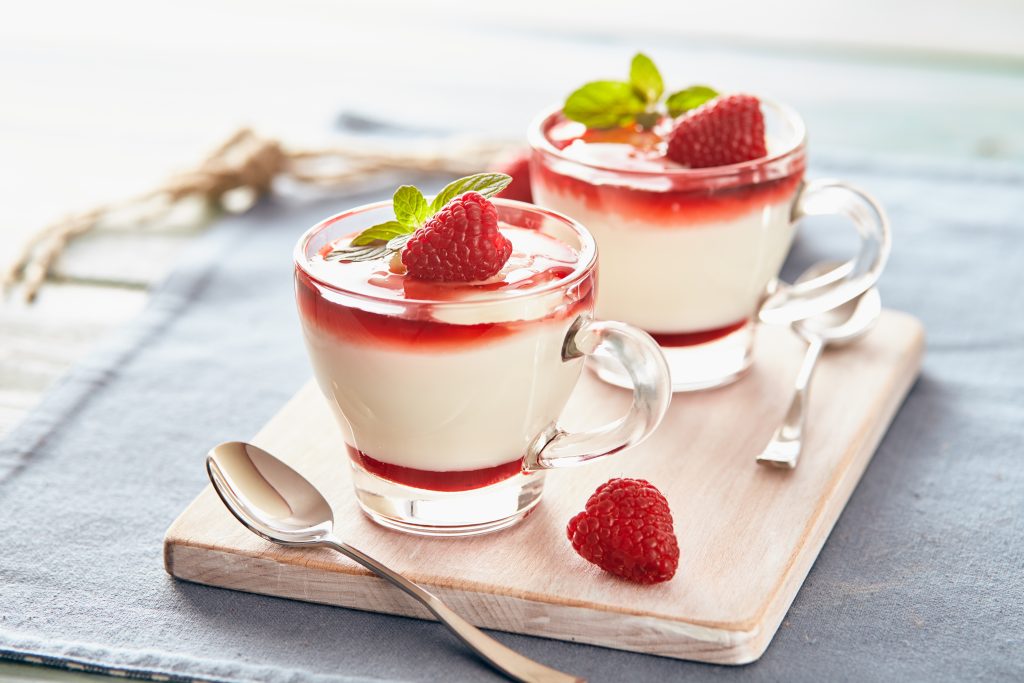 Panna Cotta is an Italian dessert made of sweetened cream and gelatin. The flavor combinations are endless, and the simplicity of this dessert make it an easy addition to any dessert menu. Here are 3 fantastic and creative recipes…
Panna Cotta with Port and Balsamic Glazed Cherries
Roasted or Baked Fruit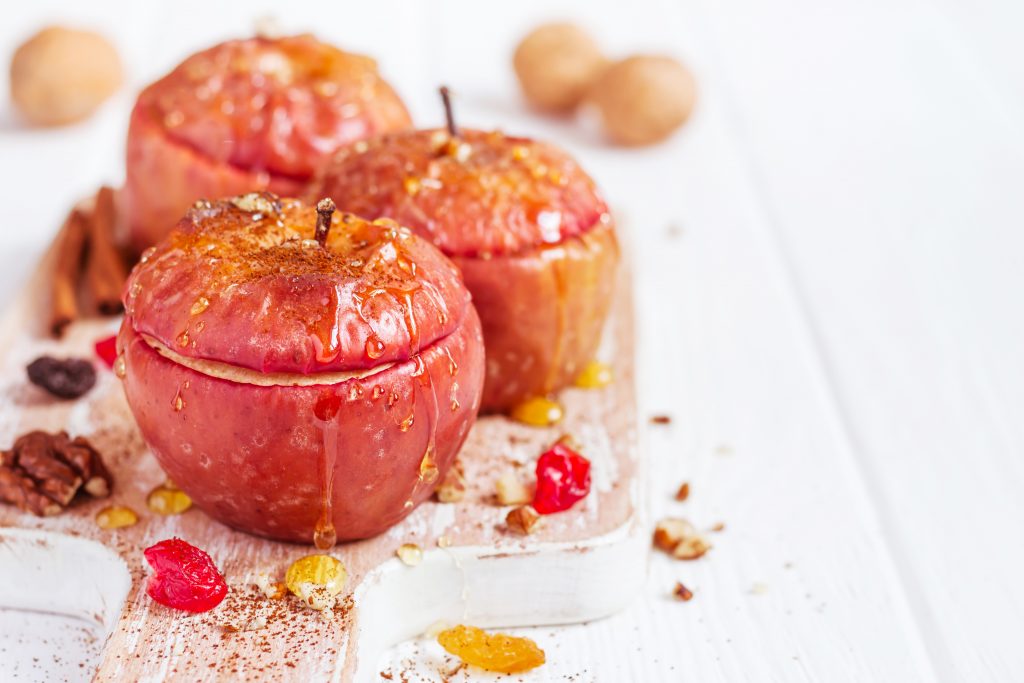 Serving whole roasted or baked fruit is a simple and easy way to show creative diversity in your dessert menus. Any number of flavor combinations can be used, and these desserts are an easy prep ahead option complete with quick execution. Roasted or baked fruit also hold up well on catering buffet style service and depending on your recipe, can yield good cost margins. Here are some inspiring recipes….
Caramelized Bourbon Baked Pears
Roasted Plus with Greek Yogurt
Gourmet Sundaes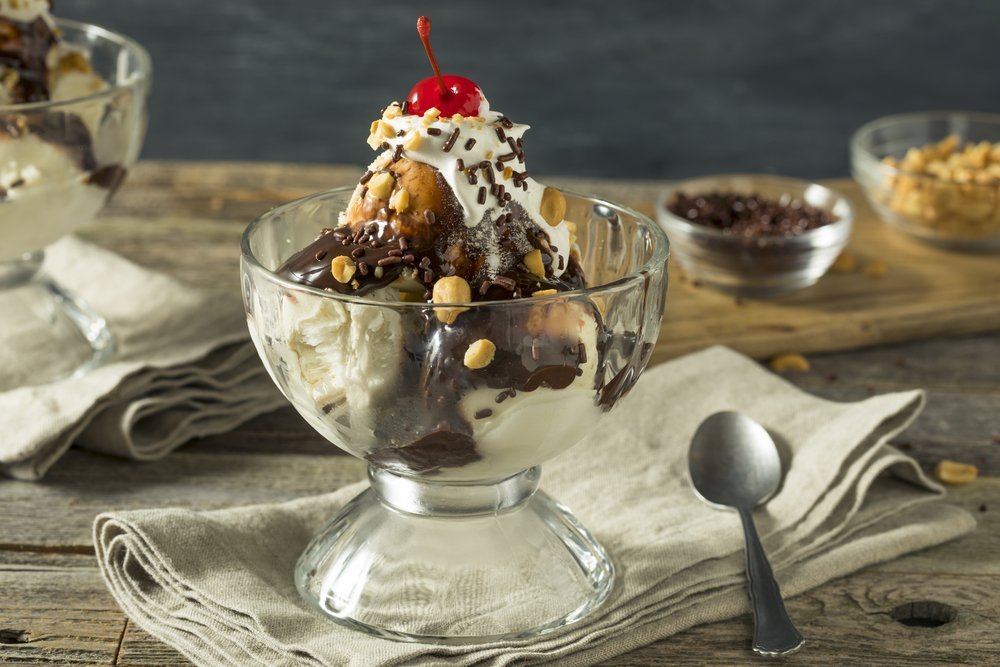 Late spring, summer, and early fall are great for showcasing gourmet ice cream sundaes. The warmer weather makes these easily executed desserts a stand out with customers. I love adding gourmet sundaes to my seasonal catering menus as an upgraded customized add on for guests, and it has great margins. Partnering with or buying from your local ice cream makers/producers helps make sure you always have delicious ice cream, without worrying about making your own in-house.
Here are some tasty sundae ideas…
Caramel Popcorn Hot Fudge Sundaes
Blueberry Lemongrass Ice Cream Sundae
Custards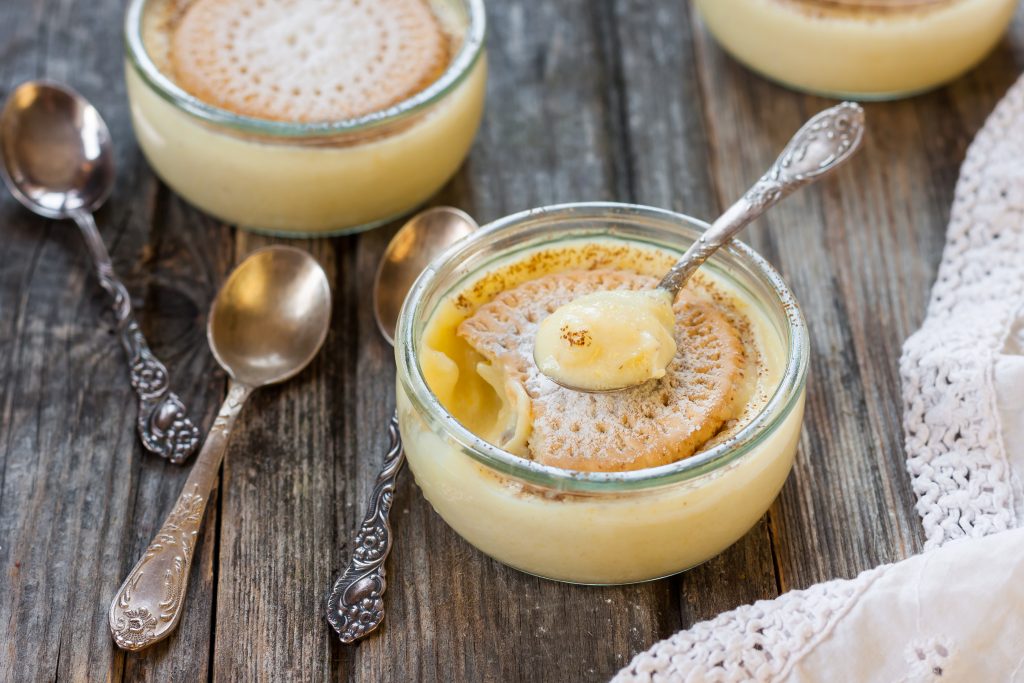 Custards are getting a lot of attention lately, especially with homespun recipe trends for restaurants and food service establishments. Simple to create, many custards don't need to be baked and take little time to produce. You can also treat these like parfaits or the above-mentioned sundaes, adding toppings as an up-sell or using ingredients already present on your menu. Here are some creative custard recipes…
Yogurt Custard with Mixed Berries
Vanilla Bean and Meyer Lemon Curd
Cinnamon and Brown Sugar Custard
Bread Pudding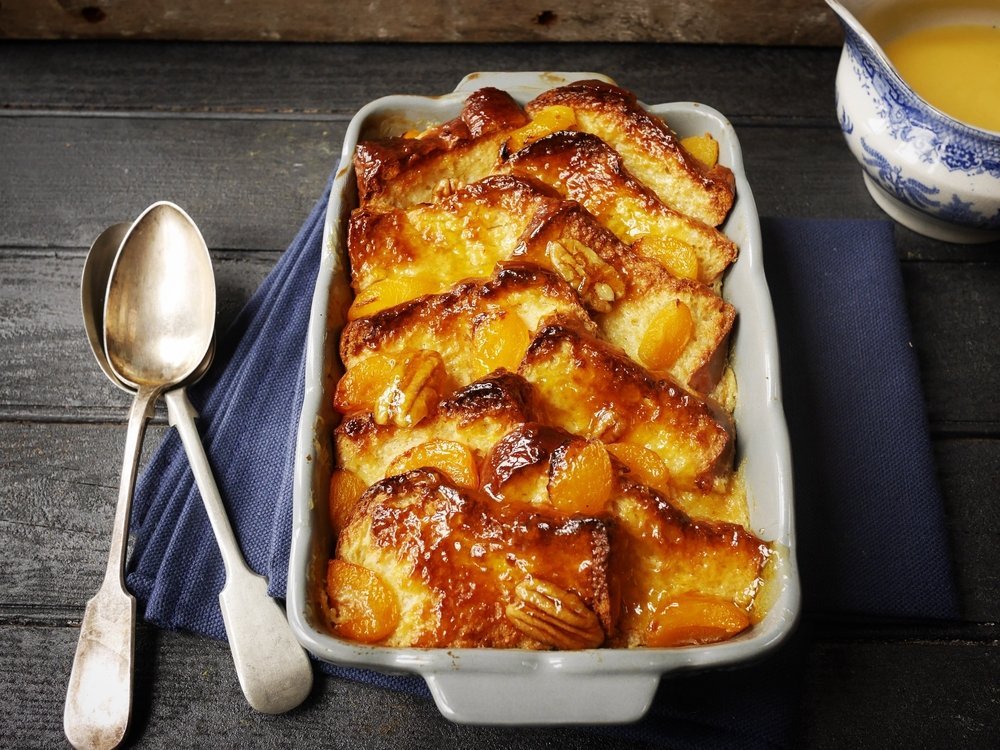 I absolutely love adding bread pudding onto my dessert menu. It's an easily customizable option and a creative way to use up stale or leftover bread. Since it's warm and hearty, I usually keep this one on my fall and winter menus with a potential addition during early spring (especially for my Easter or Mother's Day brunch catering menus). Here are some creative bread pudding recipes…