3 Great Tips For Serving High Quality Frozen Cocktails
Spring is finally in the air in Philadelphia. Well… okay. Mostly rain is in the air as of this writing, but it's getting warmer at least! Everyone is enjoying the change of the seasons here at PJP, even if it can be a little dreary at times. The start of the spring and summer months means two things to the foodservice industry: outdoor dining and frozen drinks. There are few things more enjoyable than relaxing in the sun and enjoying a refreshing frozen cocktail. If you're a restaurant owner you'll definitely want to take advantage of this change in the weather by offering your customers the frozen drinks they all crave. But how can you make sure that you're getting the most out of your frozen drink menu? Don't worry, PJP has you covered with these 3 tips to help you offer your customers drinks they love and help you turn a nice profit while you're at it.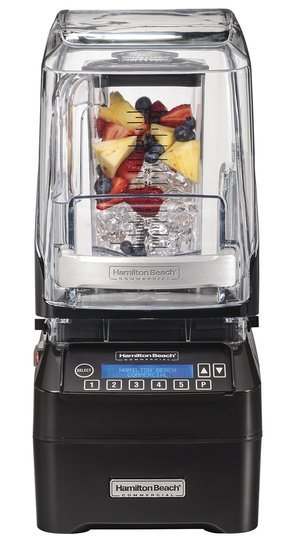 1) Make Sure You Buy the Right Blender
The right blender is by far the most important piece of the frozen drink equation. Without a quality blender, not only will your frozen drinks be sub-par, but your bartenders will be less efficient, which will inevitably lose you money by preventing your bartenders from serving more drinks. At PJP we've got a lot of great blenders available, like the Hamilton Beach Eclipse Blender.
The Hamilton Beach EclipseTM Blender features a host of technological advances that make it one of the quietest, most easy-to-clean, and easy-to-operate blenders available today. With its QuietBlendTM technology, the Eclipse operates extremely quietly. While the Eclipse is blending, it's easy for your bartenders to hold a conversation at a normal volume. The Eclipse also disassembles and reassembles easily for cleaning purposes. The Hamilton Beach Eclipse Blender features Wave~Action® technology that flips the traditional blending motion on its side. Rather than the classic tornado-like motion blender contents usually follow, Wave~Action promotes a more vertical path, promoting smoother blending and constant motion. Another key function of this blender is it's automatic shut off feature, which allows your servers to keep their eyes on the customers, rather than on the blender. This serves two purposes, allowing your staff to take more orders while the drink is blending, and preventing theft from the bar while the bartender's back is turned.
2) Serve Your Drinks in the Right Glassware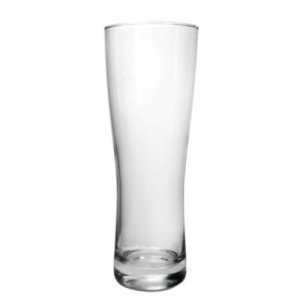 It is often overlooked, but presentation is key to serving a quality cocktail, and the most important part of the presentation of a frozen drink is the glass it is served in. The right glass and some fresh fruit can be the difference between a $7 drink and a $12 drink. By putting a little effort into the presentation of your frozen drinks you can justify a much higher price point for your customers, and by being unique you can differentiate yourself from the competition.
It's always good to serve your frozen drinks in a tall, skinny glass, like this pilsner style beer glass from Cardinal Glassware. Not only does it make them look great coming out on a tray, the minimal exposed surface area of the drink allows it to stay frozen longer.
If your bar or restaurant has an outdoor dining area, you may want to consider looking into Cardinal's Outdoor Perfect glassware line. The S.A.N. plastic material has a great sturdy feel and resists breakage.
3) Add a Fresh Fruit Component to Reduce Waste and Increase Profit
A great trick for bars and restaurants to use when serving frozen drinks is to offer the option to add a fresh fruit component to your frozen drinks. Where do you get this fresh fruit component you ask? At the end of the night, when you would normally throw away all of the excess chopped lime, lemon, and orange slices that you would use to garnish drinks, keep the rinds and freeze them. Then, when your customers ask for a frozen drink, give them the option to add a fresh fruit component for an additional dollar. If they go for it, just add some frozen rinds to your mix when you blend the drink. In one simple step you've just reduced your food waste and added an additional dollar profit to most of the frozen drinks you've sold!
As always, if you have any questions about making sure your restaurant serves top quality frozen drinks, don't hesitate to call your PJP salesperson!