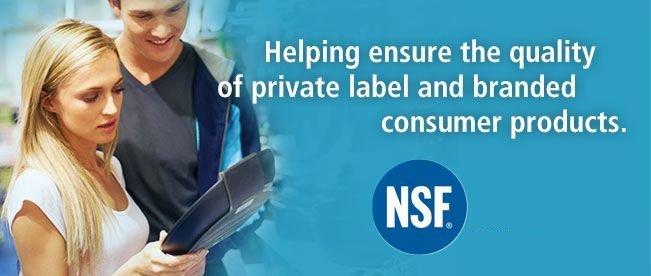 3 Reasons You Should Be Buying NSF Certified Equipment And Supplies
If you regularly buy or sell commercial food service equipment and supplies, then you're probably familiar with the NSF certification stamp that appears on any number of products. From ladles to refrigerators, the NSF stamp is everywhere. You may even know that NSF International (formerly the National Sanitation Foundation) is an independent, not-for-profit, third party. Among other things, NSF tests and certifies food service equipment and supplies to verify that they meet or exceed rigorous standards for clean-ability, sanitation, and food protection. Items that pass the tests for materials, design, construction, and performance, get the NSF stamp.
One of PJP's amazing customers recently asked, "So what does that mean? Am I required to buy NSF products for my commercial kitchen or not?"
Our answer for them? "It's a really, really good idea."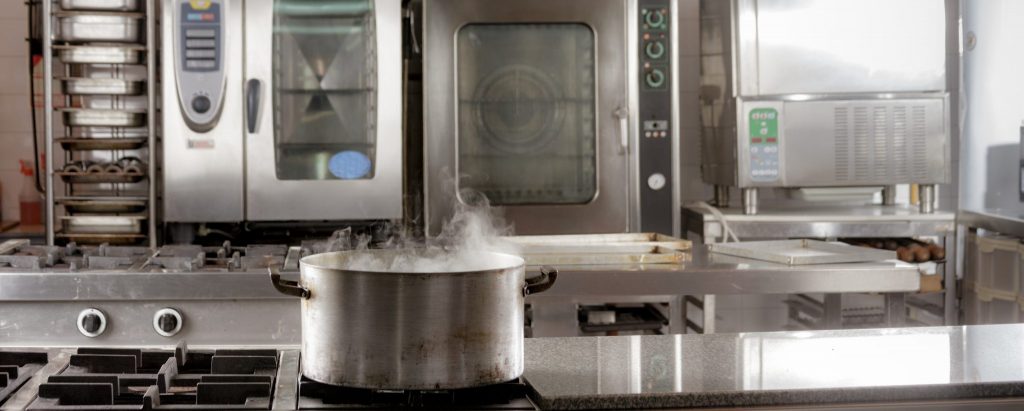 Why?
1) Health Code Compliance
Not all health departments require everything in your kitchen to be NSF Certified. That being said, everything in your kitchen that is NSF Certified, will definitely meet any health department requirements. NSF International closely monitors all jurisdictions to make sure that NSF standards meet or exceed federal, state, and local health codes. In the U.S., local health departments perform inspections to verify compliance. When reviewing an operation, inspectors can quickly and easily verify equipment compliance if they see an NSF certification mark. Not having certified equipment can often raise compliance issues and even put a new restaurant's opening on hold.
2) Protect Your Customers and Your Operation
Your customers expect and deserve safe food. According to the CDC, roughly 48 million people a year contract a food-borne illness. Furthermore, 128,000 of those need to seek treatment at a hospital, and approximately 3,000 die. Easily cleanable, properly functioning food equipment is critical for any restaurant or commercial food service operation. Conversely, Poorly designed or malfunctioning equipment can lead to cross-contamination and disease outbreak. According to the National Restaurant Association, even a single food-borne illness outbreak can cost an operation thousands of dollars. In addition to loss of sales, the negative media exposure, lawsuits, loss of reputation, and increased insurance premiums all contribute to increased costs.
3) Satisfy Chain and Franchise Requirements
Often times, chains and franchises will require that equipment in their local operations be NSF Certified. In addition to the reasons above, this helps promote a culture of food safety within their organization. This can encourage additional safety measures, and improve employee morale and job satisfaction.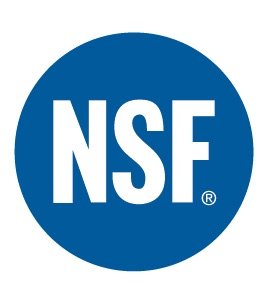 In general, before making any major equipment investment, it's wise to ask your supplier to verify the item is NSF Certified. NSF International lists 22 food equipment standards that address the variety of products within a commercial kitchen. This includes, but is not limited to: ice machines, water heaters, food cooking and prep equipment, food carts, refrigerators, ware-washing machines, thermometers, food storage containers, dinnerware, disposable gloves, oven mitts, and more. To see a complete list of standards, or to conduct a search by item or manufacturer, click here.
Got a question about the equipment in your kitchen? PJP is here to help! We've been in the food service industry for 55 years and we're happy to lend you our expertise. Just fill out the form below with your question and we will be happy to get back to you as soon as possible!