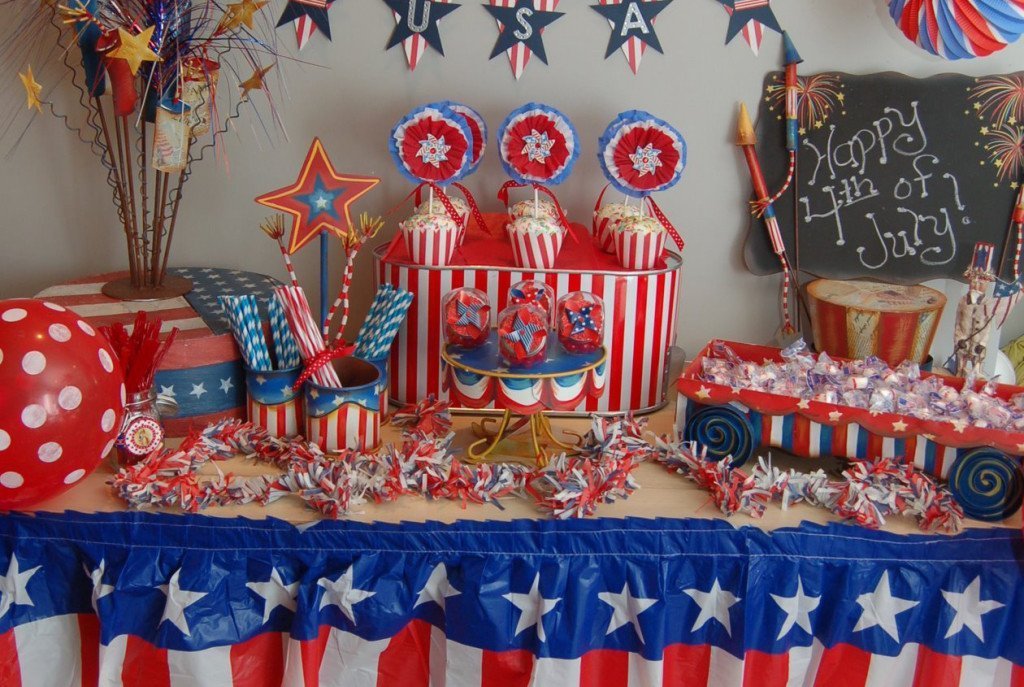 5 Party Essentials For Your Independence Day Celebration
Summer is in full swing here at PJP. The sun is shining, the birds are singing, the trees around our corporate headquarters have come back to life. This is the time of year we live for. If you've read some of our older blog posts you've probably gathered that we're not the biggest fans of winter, so now that the sunny skies of summer are here at last it's time to enjoy them. And with the 4th of July right around the corner, we can't think of a better way to enjoy the summer than with a big party for our friends and family. We can practically taste the hot dogs already.
Independence Day barbequing is about as American as it gets, and everyone wants in on it. So if you're going to be hosting a 4th of July get-together, you're going to need to make sure your party-planning game is on point. No one will want to attend a lame barbeque with so many other options out there, so you really have to bring it if you want to have the gathering everyone's talking about around the water-cooler Monday morning. As always, PJP is here to help. We've compiled a list of party essentials that are guaranteed to make your 4th of July party the most awesome one on the block.
Disclaimer: This list may not be as affective if you have a neighbor with a really sweet in-ground pool.
1) Chafing Dishes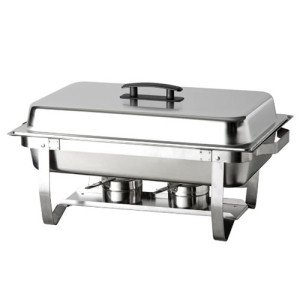 I know what you're thinking. You're thinking "But, PJP, why would I spend the extra money on a fancy Chafing Dish when I can just use a disposable aluminum container and achieve the same result?" Come on, random blog reader, I thought you were better than that. Disposable aluminum? This was supposed to be a fancy party. But seriously, chafing dishes like this one are perfect for serving hot foods to mass quantities of people. Yes, it's true that you can buy aluminum containers that will get similar results, but those things aren't that cheap, and if you like to host parties often a quality chafing dish or two will pay for itself pretty quickly. On top of that having a real chafing dish will let your guests know that you think more highly of them than to use plain old disposable aluminum.
2) High Quality Plastic Cutlery and Plates
Keeping with the theme of "higher qualit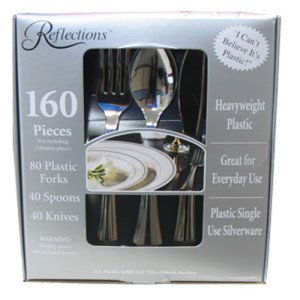 y" it's important to provide your guests with high quality tableware. There is nothing more frustrating at a party than really cheap disposable plates/silverware. When all you really want to do is dig into a giant plateful of potato salad but your plastic fork is failing you it's pretty much the worst. The same goes with thin paper plates. Food is hands down the most important part of any barbeque, and you'll want your guests to be able to load up with all of the delicious eats you've set out of them. If all you've got available are really thin paper plates, you're going to seriously hinder their ability to pile on. And, let's be honest, no one wants to deal with doing a massive amount of dishes after a party, so disposable is a must. Never fear, there are better options available. You can try out these MarketPRO plastic plates and give you guests something that is both sturdy and great looking, and they're not as big of an upgrade in price as you might think.
3) Party Cups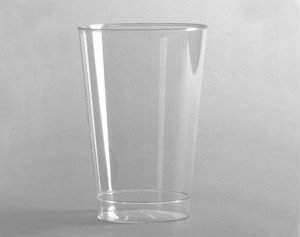 If you don't want to wash dishes, you sure as heck don't want to wash glasses either. So you're going to need some disposable cups. And sure, you could go for the always classic Red Solo Cup that has become so popular in country songs these days. Or… if you're still interested in taking your party up a notch you could spring for something a little more classy. Clear plastic tumblers are always a great way to go. They'll add a touch of class to your party without adding a ton of cost or a ton of dishes to wash. Though, if you still want to play certain… achem… games that require the more classic red cups, well don't worry. We've still got you covered.
4) Table Covers
Since we've already stressed how important it is to minimize the clean up of a party, table covers are a no brainer. They prevent you from having to scrub the surface of every picnic table you set out. On top of that, you can get red, white, and blue table covers that will really show off your patriotism, which is of course, very important.
5) Trash Bags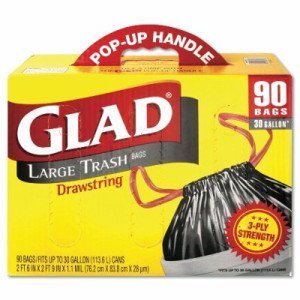 "Isn't this list getting a little obvious, PJP?" you ask in an annoyed voice. Well… maybe, but trash bags are important, okay! And more important than just having them is making sure the ones you have a tough enough to withstand the rigors of a really good barbeque. Your trashcan is going to be filled a lot more than you're used to, so it's important to be sure that your bags are going to have the toughness to withstand all of that abuse. Or would you prefer to have the bag rip open when you're trying to take it out spewing all of that ugly trash all over your backyard? I didn't think so.
So there you have it, our totally awesome and not at all obvious list of party essentials for your 4th of July barbeque. Are you planning to host a party? Tweet us some pictures of you taking our advice! Or better yet, just send us some cool pictures of fireworks. Everyone loves fireworks.