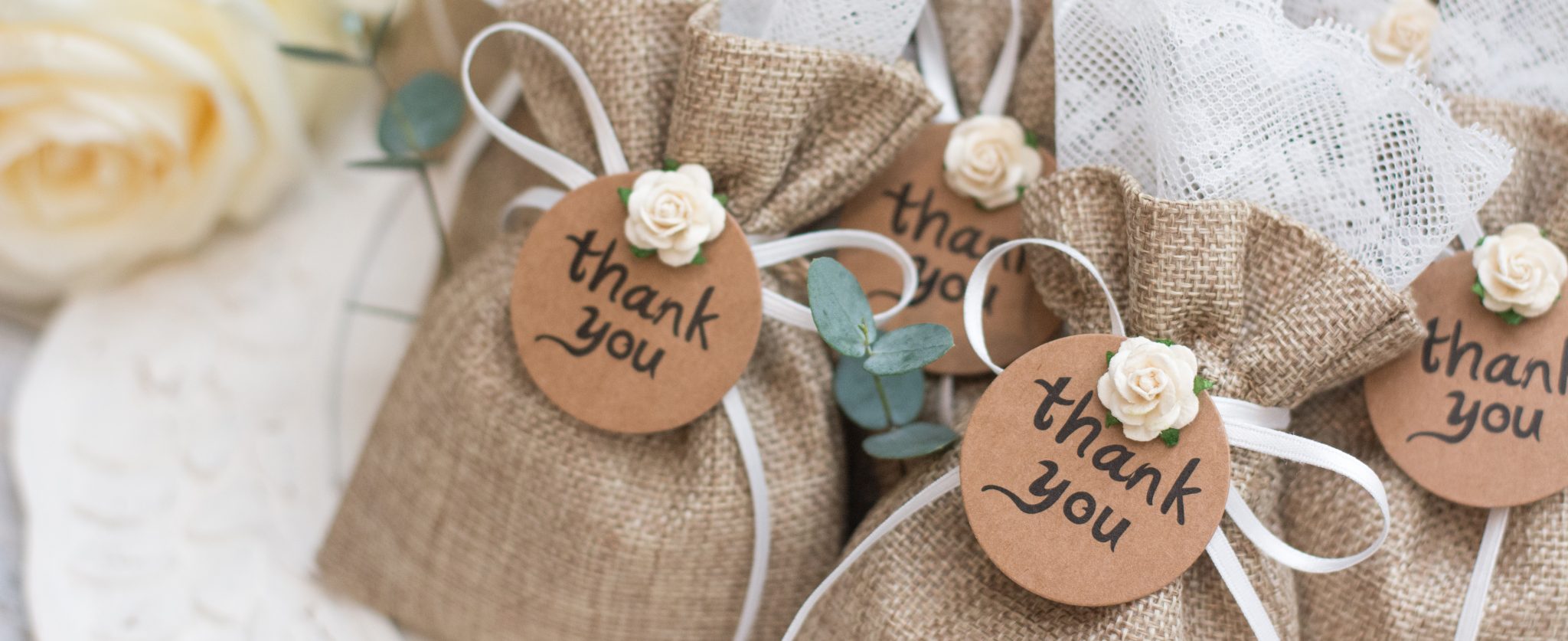 5 Perfect Wedding Favors for a Foodie Wedding

Wedding favors are how the couple says thank you to their guests.  As a caterer, this is an opportunity for you to offer something additional to your customers who might not have figured out what to do for favors. Many guests aren't interested in a trinket engraved with the customers initials. A great alternative is something that is edible. When the bride and groom are Foodies, this makes perfect sense as a gift that fits their personality. Plus it's the chance for a late night snack!
Here are some easy Wedding Favors that you can offer as an add on to your service that your customers will love.
Local Honey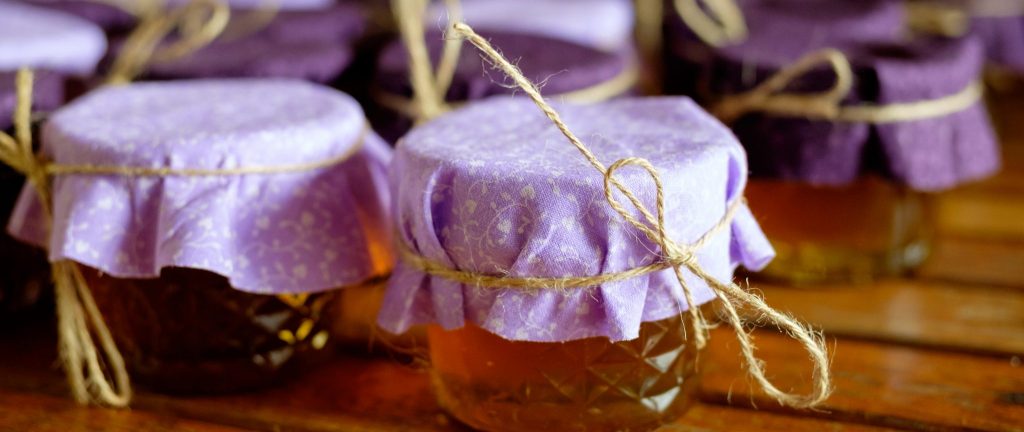 A sweet way to end the evening, and support a local bee farm. A small jar of honey with a wand will give your guests a nice treat that always comes in handy, and doesn't expire. Add personalized labels or tags and it will surely start the buzz (pun intended).
Jams and Jellies


Homemade jam is just comforting, isn't it?
This is an opportunity to be creative and develop your own flavors! If you're feeling generous: Share the recipe, or a pairing list. Jarring is a simple enough process and can be a great add on for a wedding package. If you're not sure where to start, you can take a look here for some more information – Shady Acres Organic!
Hot Sauce


Turn up the heat, and have fun with humorous labels. They can say things like "Thanks for spicing up our special Day" or "We're this hot for each other." Not everything about a wedding has to be serious. Some couples will like to have fun with it.
If you're feeling experimental, making your own hot sauce is fairly easy! Check out this recipe
Late Night Snacks



After the dancing and drinking – a snack for the road is always appreciated. A snack mix is the perfect way to get creative with combinations and tend to all the snack lovers out there.
Some like it salty, some like it sweet! If you have the space, a snack bar towards the exit adds one more little moment to enjoy together, and gives your guests options. Everybody loves options.
Infused Oils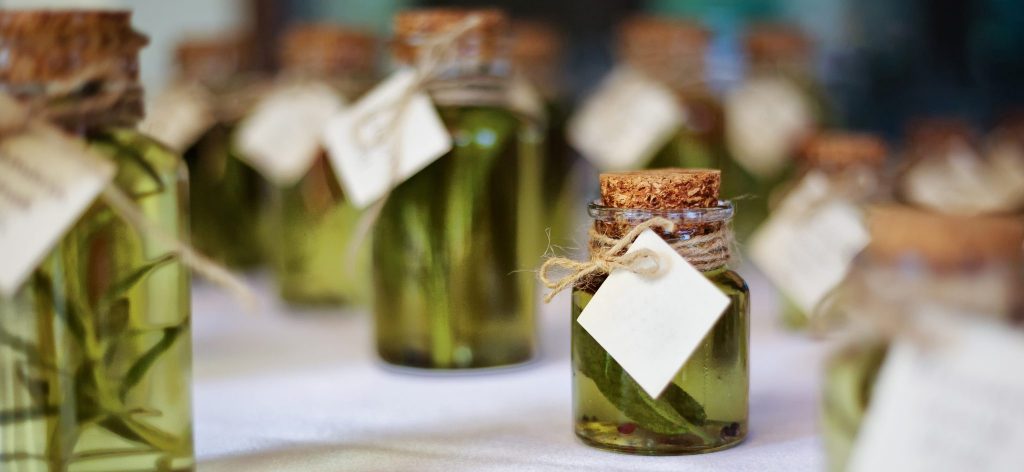 Herb infused oils are part of the "classic gift collection" and they're aesthetically chic.
If you integrate fresh herbs into your center pieces and floral accents, you can infuse your own oils with herbs, and even flowers to tie everything together. Plus, it makes for a gorgeous table setting.
Mini Champagne Bottles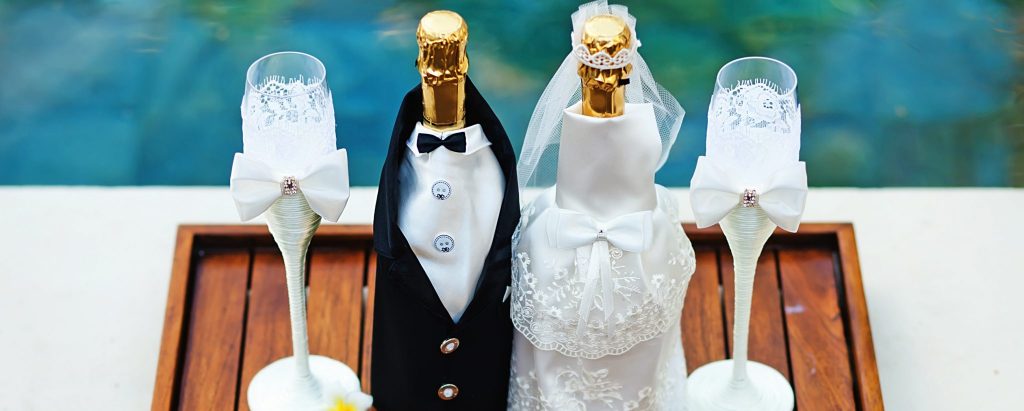 As I always say, don't forget the booze.
Once, I was gifted a mini bucket, a mini champagne bottle, and a cool straw. It was one of the best gifts I've ever received. Although single use, there will come a night when that little set comes in handy for everyone. Personalized tags and Labels are always an option as well, or it can be mini versions of the same champagne you drank at your special day.
Whichever route you choose for wedding favors they'll be appreciated. You can even keep these in mind for other occasions!
Do you have a great idea for a wedding favor? We want to know! Don't forget to share in the comments below or on any of our social media accounts. Follow us on Facebook, Twitter, Instagram, and YouTube!