5 Products That Will Make Your Spring Cleaning Easier
It's finally April, which means Spring is here in earnest, and you know what that means. It's time for some Spring Cleaning! Whether it's around the office, in the kitchen at your bar or restaurant or at home, Spring Cleaning is a great opportunity to shake out the dust and the clutter that gets accumulated in the long winter months. In order to help you out, PJP (with the help of our friends over at Clorox) has compiled a list of great cleaning products to help you make spring cleaning easier than ever.
1) Disinfecting Wipes
Clorox Disinfecting Wipes are a clean freaks best friend. Simply put, these all-purpose disinfecting wipes are guaranteed to make any cleaning job that much easier. The easy dispenser design, the fact that they can be used on just about any surface and their unparalleled germ-killing power makes them a no-brainer for anyone looking to clean things up.
Keeping disinfecting wipes around the home or office will help keep the germs away. Regularly wiping down work-spaces with Clorox wipes kills cold and flu viruses, bacteria, MRSA, e. coli, Salmonella, and even removes common allergens, and they do all of that in just 10 seconds. That's 3 times faster than before.
Don't forget give an extra wipe down of extra germy places we've already warned you about.
2) 4 in One Disinfectant and Sanitizer

One thing that everyone neglects when cleaning is soft surfaces. It's true that many hard surfaces are hot beds for germs, but that doesn't mean you can leave soft services alone. Office chairs, pillows, curtains, all of these things need to be disinfected just like your kitchen counter, and for many of them it's not as simple as running them through the washer. That's where Clorox 4 in One Disinfecting spray comes in. With this one product you can disinfect and sanitize hard surfaces like your desk, kitchen counter or bathroom sink, soft surfaces like mattresses, pillows, curtains and furniture upholstery, and can even do wonders just being sprayed in the air, killing odor-causing bacteria and allergens.
3) Urine Remover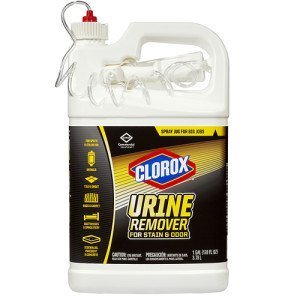 There is nothing more unsettling than a poorly maintained public restroom. Urine stains and smells can permeate into surfaces and create a smell that… well it'd be a bit of an understatement to say it's unpleasant. An unclean bathroom can be enough to make your customers decide not to return or your employees quit. Don't let your bathroom become one of these places. Clorox Urine Remover will get rid of even the worst urine stains and stenches. It is specially designed for porous surfaces like carpet, grout and mattresses so that you can get urine stains out of even the most difficult places.
4) ForceFlex Trash Bags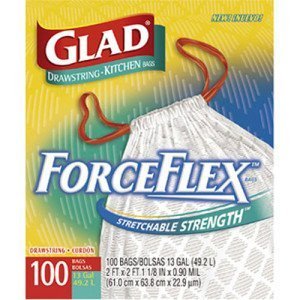 One of the most important parts of any spring cleaning effort is getting rid of the clutter that has accumulated throughout the winter, and by far the best way to get rid of clutter is to just toss it! If you've got employees whose desks are covered in old reports that don't need to be filed, set aside some time in your office to clean up and hand every employee a trash bag. With Glad ForceFlex you won't need to worry about anyone needing additional bags. And with the Glad Odor Shield you need to clean out the break-room fridge you don't need to worry about old food stinking up the place. Trash bags are a must for any cleaning effort, and you can't go wrong with Force Flex.
5) Pine-Sol Cleaner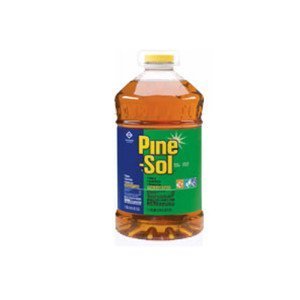 When it comes to cleaning hard surfaces, whether its floors or countertops, you can't go wrong with Pine-Sol. Pine-Sol can cut though even the toughest grease and grime and leave your floors and countertops gleaming. And while everyone loves the famous pine-fresh scent, Pine-Sol does more than just cover up nasty odors, it actively kills odor-causing bacteria to make sure the smell truly goes away and isn't just masked. When you're doing your cleaning make sure you use Pine-Sol to hit the typically neglected areas of your restaurant, office, or home.