9 Must-Have Kitchen Gadgets in a Commercial Kitchen
If you're getting ready to outfit your kitchen for the first time, a quick walk down the kitchen gadget aisle can be pretty overwhelming. There are a ton of single-use tools out there.  Any kid fresh off the line with any chops whatsoever could tell you that you don't actually need an avocado slicer. That same kid will also tell you you need to throw down for an immersion circulator and a cryovac machine. Why? Mostly because he wants a chance to play with all of the toys the big kids are playing with.  The question remains, though: what do you actually need to stock the kitchen?


A solid, well-made powerhouse of a food processor can make the production needed to keep a busy restaurant going a breeze. The lack of a good food processor can make your life hell.  They come equipped with attachments to slice vegetables, shred cheese, or emulsify an aioli. These guys are irreplaceable in the daily operations of every kitchen I've ever worked in.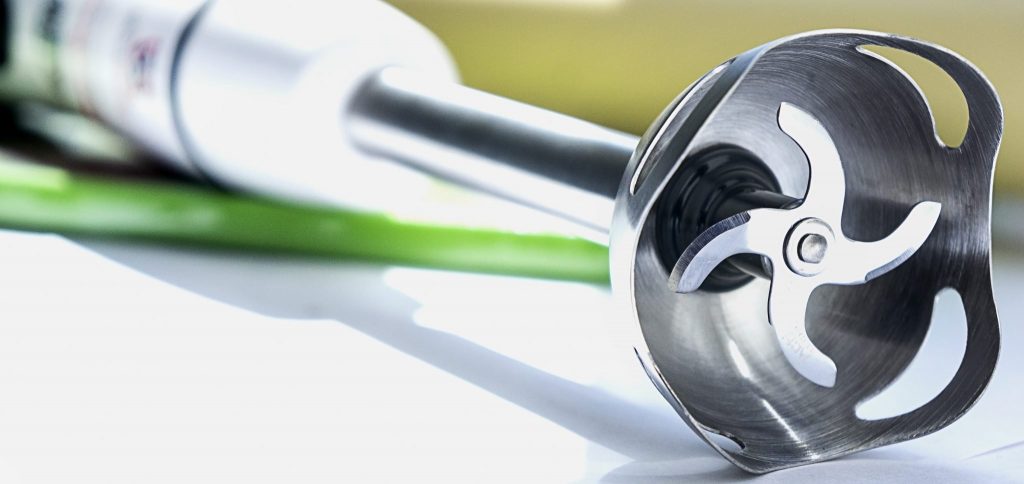 If you're making soups or huge amounts of house mayo, a big one of these (we used to call it a "bazooka") will outpace their smaller brethren by an enormous margin.  Quite frankly, they're worth their weight in gold.


Blenders are integral in both the back-of-house and most modern bar programs.  For emulsified vinaigrettes, fruit purees, and even grinding peppercorns, these are a great all-around tool.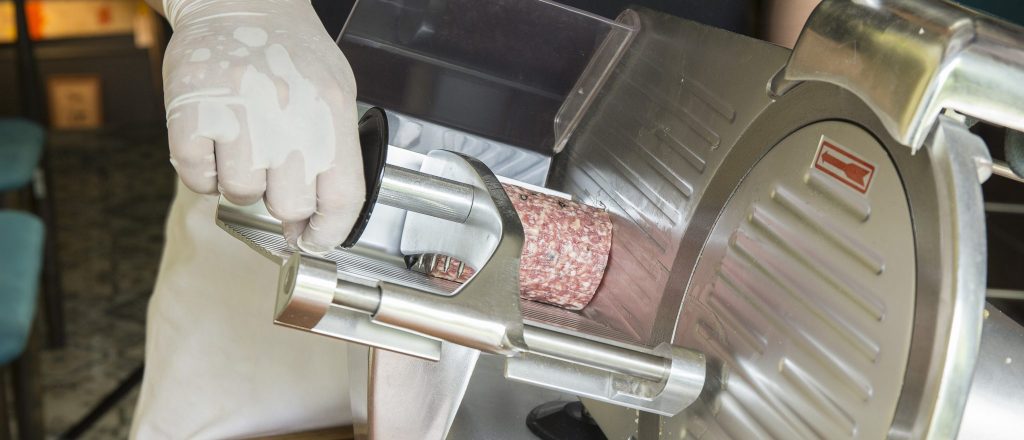 If you're running a sandwich shop, this is an obvious choice.  But for slicing charcuterie, or cutting cabbage for coleslaw or sauerkraut, they're indispensable.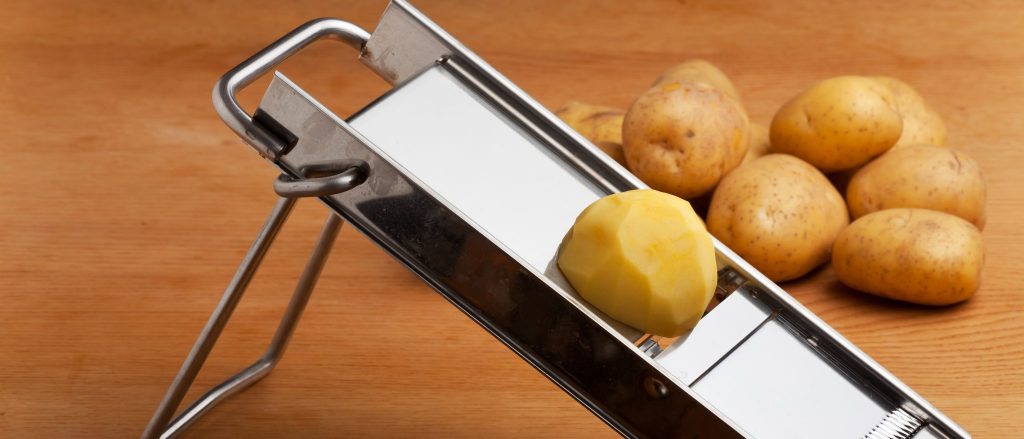 I didn't have access to a mandoline until I was in my twenties. I got by julienning cucumber and hand-cutting pickles. Did I developed better knife skills for it? Sure, but you know what? Never again. With an adjustable, easy-to-sharpen cutting blade, and additional blades for a variety of cuts, a mando will always have a place in my home or professional kitchens. It should have a place in yours, too.


The thing about potatoes is they're cheap.  Yes, maybe it's easier to buy a bag of frozen fries, but they're always going to be frozen french fries. With a fry cutter, a few potatoes, and a little labor, you end up with a premium product that you can charge a premium price for.


If you only have one strainer in your kitchen, let it be this one.  If you're straining soups or stocks, this should be your go-to. With the addition of some cheesecloth, you can skip a chinois.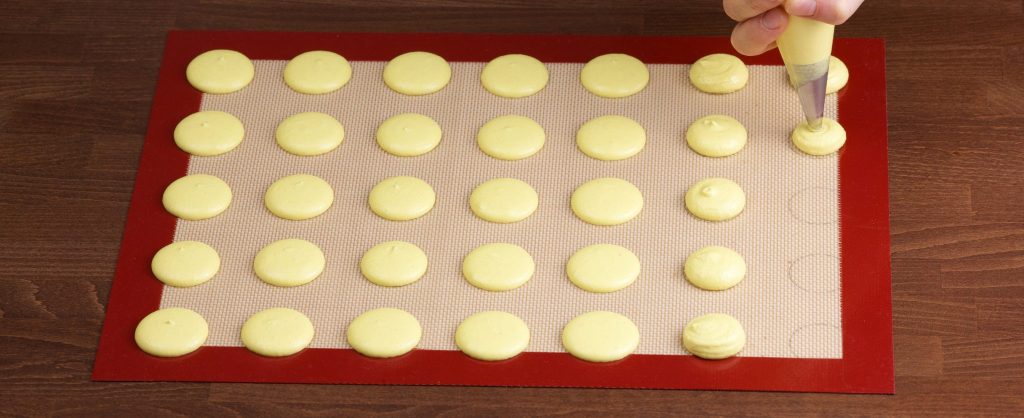 Buying box after box of sheet pan liners can get pricey, especially if you have any sort of baking program. In that case, silicone baking mat or two (or three, or five) is a worthwhile investment.  Pro-tip – they also insulate the bottom of whatever you're baking, buying you an extra minute or two before you have to sprint to the oven.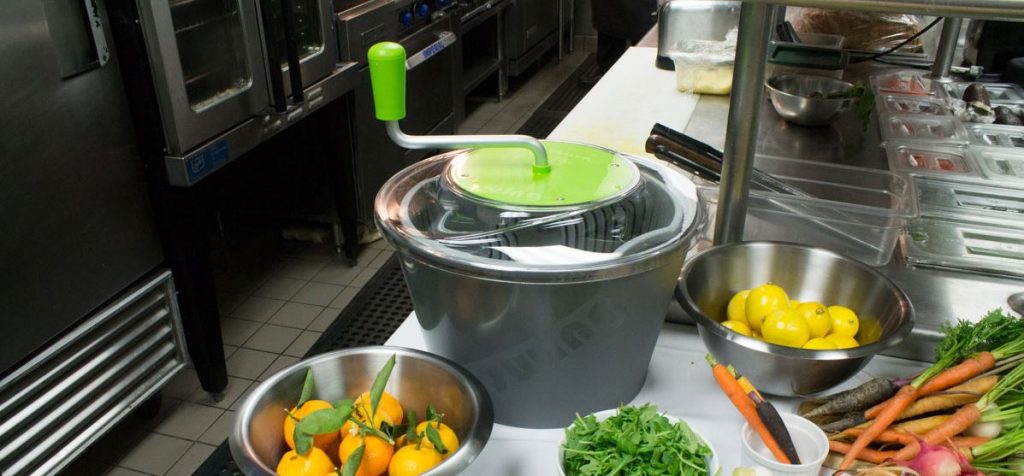 You know what I always thought was a joke? Salad spinners. That was, until I started buying greens from a farmers' market, and came to a rude awakening. Vegetables grow in the dirt, and thus need a wash before serving. And once you've washed your lettuce, spinning it dry is hugely important to the shelf life of the product.
Sure, there are any number of other things you're going to need, but the fewer tools that you have that are single-use, the better.  Plus, stocking your kitchen is expensive enough already – don't get sucked in to buying more than you need.