Bartender vs. Mixologist: What's the Difference?
So you've got a new position open behind your bar. You're reading through resumes and one or two have their previous position down as "mixologist." What does that mean exactly? With the resurgence of craft cocktails the term mixologist has been on the rise. So much so that even fanatical home bartenders are beginning to call them themselves mixologists.
But how do mixologists differ from bartenders? Here's a run down of who's what and why.
Bartender

The term we've know forever. Bartender is a person who tends bar. Simple. They know a good variety of drinks and are familiar with all the sprits, wines and beers behind their bar. They know how to entertain guests and are at home behind any type of bar. One of the key aspects of a bartender as opposed to a mixologist is that bartenders will ensure that you have a time you'll never forget.
Mixologist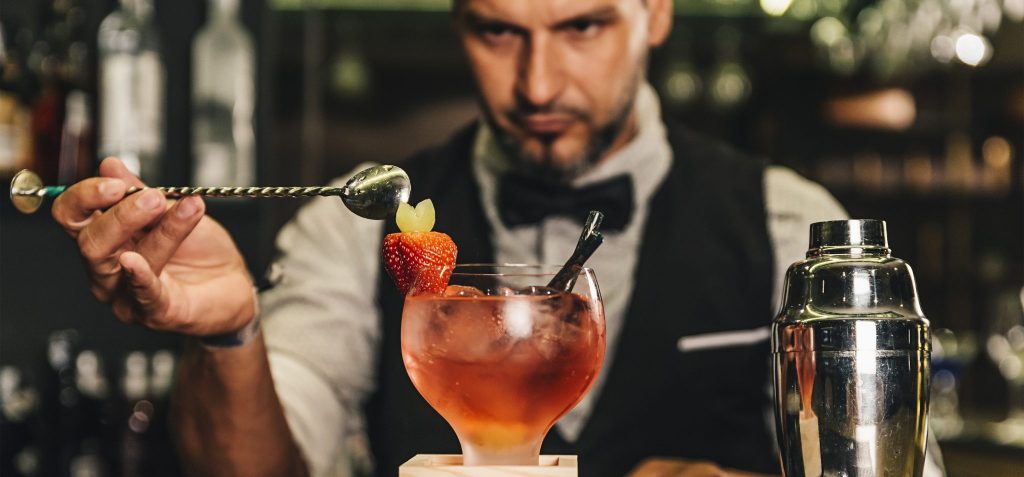 This relatively new term is dividing people in the bar world, especially those who've been here for a while. A mixologist is someone who designs drinks, and has the know-how of the science of mixing drinks. Mixologists make their own bitters and flavored syrup. For this they could be considered the chefs of the cocktail world. These guys know every spirit inside and out, including the exceptionally obscure ones, and are at home behind a designated cocktail bar. A mixologist's focus is on the cocktails, and they're sure to make you a drink you'll never forget.
Are They Mutually Exclusive?

Neither of these titles are mutually exclusive. The Mixologist arose from the bartender because the bartender is the age old profession of tending bar. Mixologists are, by default, bartenders. Likewise, bartenders are rudimentary mixologists, and some highly spirit orientated bartenders could be considered modest mixologists. It all depends on their level of knowledge when it comes to mixing drinks.
Should You Hire A Bartender Or A Mixologist?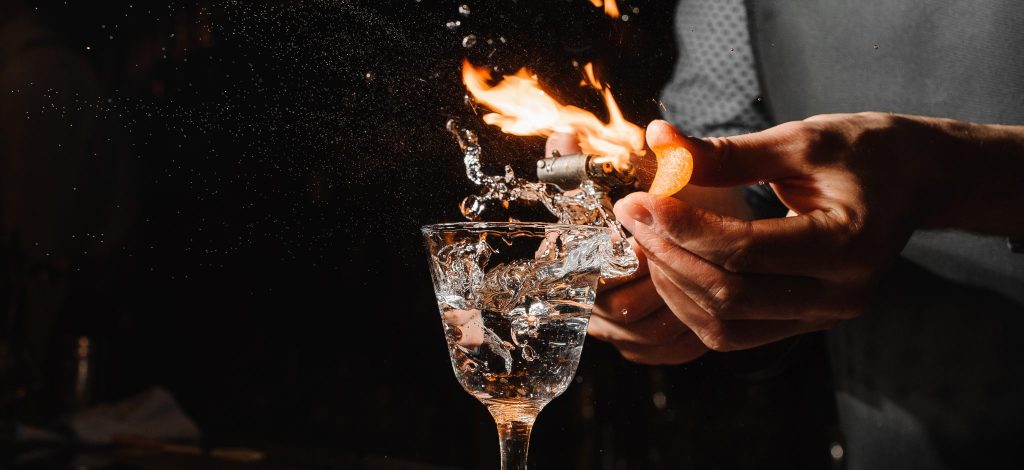 If you are a chic, craft cocktail bar or are looking to create a bespoke and standout cocktail menu for your location then you're probably looking for a mixologist. However, there are many consulting mixologists out there who will create cocktails to suit your requirements, without you having to hire them as a permanent member for your team.
If you're a high volume bar whose focus is more toward memorable experiences rather than memorable cocktails then you're looking for a solid bartender, who can crank out good work and laughs all night long.
As mentioned above the boundaries between mixologist and bartender are blurred. Both are one and separate at the same time. The choice for you as a hiring manager lies in what you are looking for in your location. If you're looking for someone to join your bartending team then you're more than likely looking for a time hardened bartender. If you're looking for a spirit and cocktail expert to bring some flair and poise to your cocktail list then a mixologist might be what you need.
What is the signature cocktail on your menu? We want to hear about it! Don't forget to share in the comments below or on any of our social media accounts. Follow us on Facebook, Twitter, Instagram, and YouTube!