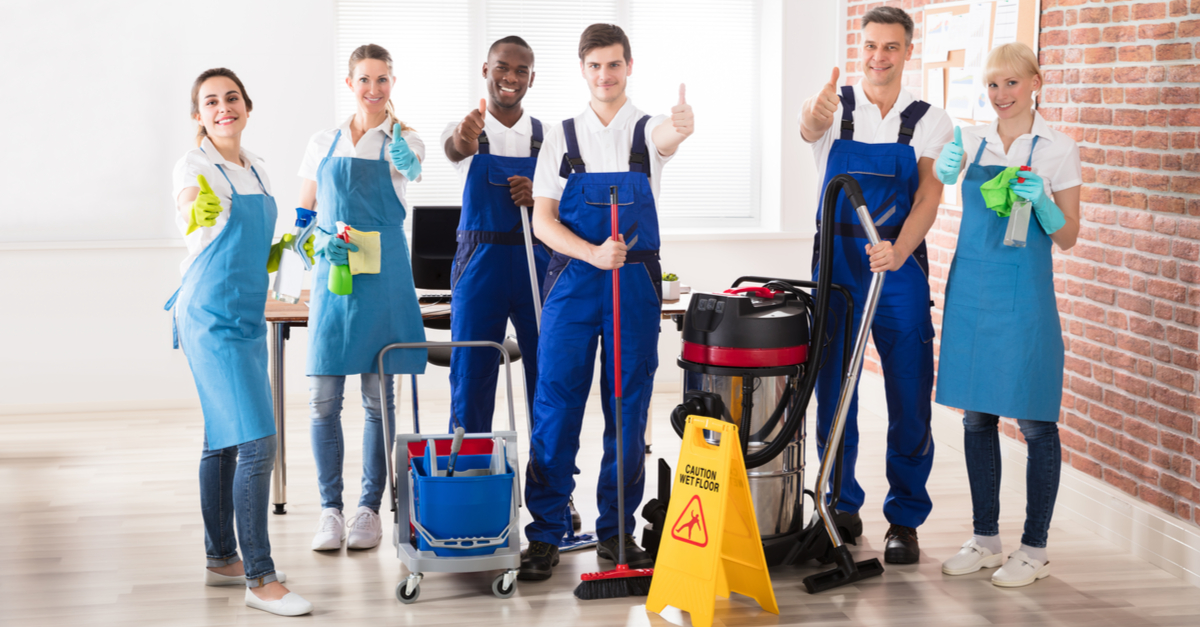 Contract Cleaning and Building Services: Staying Competitive in 2020
Is your cleaning service on par with similar companies in your area? To stay competitive, businesses must be aware of trends in services offered and wages paid. Growing your business requires staying informed of current industry trends and typical customer desires.
Cleaning & Maintenance Management (CMM) magazine has released its annual benchmark survey report for Building Service Contractor and Contract Cleaning. The report can help businesses gauge their performance against similar companies. Keeping your company current is crucial going into 2020. CMM says, "This report is intended to help you evaluate your operation regularly and give you ideas for improvements to grow your business to the next level."
Locally Owned
According to CMM, most cleaning services are locally owned and operated. The majority (58 percent) of Building Service Contractors have a service radius within 100 miles of headquarters. These local businesses tend to be S-Corps, privately held, or LLCs. Only 11% are franchises.

Setting Your Business Apart
In 2019, over 80 percent of new accounts came from replacing another janitorial firm. In today's market, you need to stay competitive—find some way to set your self apart from others in your area. The number one way cleaning contractors distinguish themselves is through experience and reputation. Word-of-mouth and online reviews can make or break a business. Providing consistent, high-quality services is essential.
Sometimes you have to go above and beyond. Plenty of your customers want to streamline their processes and reduce the number of service contractors on site. You can set yourself apart by offering value-added options or complete integrated facility services. Additional maintenance may include:
Lightbulb Replacement
Groundskeeping and Landscaping
Painting
Snow Removal
Waste Management and Recycling
Laundry
Pest Control
Hiring the Right People
Constant, high-quality services can only come from consistent, high-quality staff members. You need to have people you can trust on the job. Nearly all contractors run a criminal background check before hiring. Many also check driving records and conduct drug tests.
Once you've hired trustworthy employees, you need to keep them happy. Very few workers will settle for minimum wage. The average entry-level wage is between $12 and $16 an hour; whereas, many experienced workers make more than $15 per hour.
What Customers Want

To stay competitive, you need to offer solutions to customer challenges. In 2020, focus your marketing efforts on what customers want — building image, health and safety, and affordability.
Improved Building Image. According to CMM, 81% of customers want to enhance their facility's image. Consistent cleanliness can boost employee morale and occupant satisfaction. 

Health and Safety. Building managers want healthy, safe, and secure buildings. A properly clean facility reduces accidents and prevents the spread of germs. 

Cost Reduction. Building owners are always looking for ways to reduce operating costs without sacrificing quality. Packages that include multiple building services may entice customers. 
It's not enough to keep pace with the completion. Getting ahead of the trends will take a commercial cleaning business to the next level. Stay aware of the direction the industry is going.