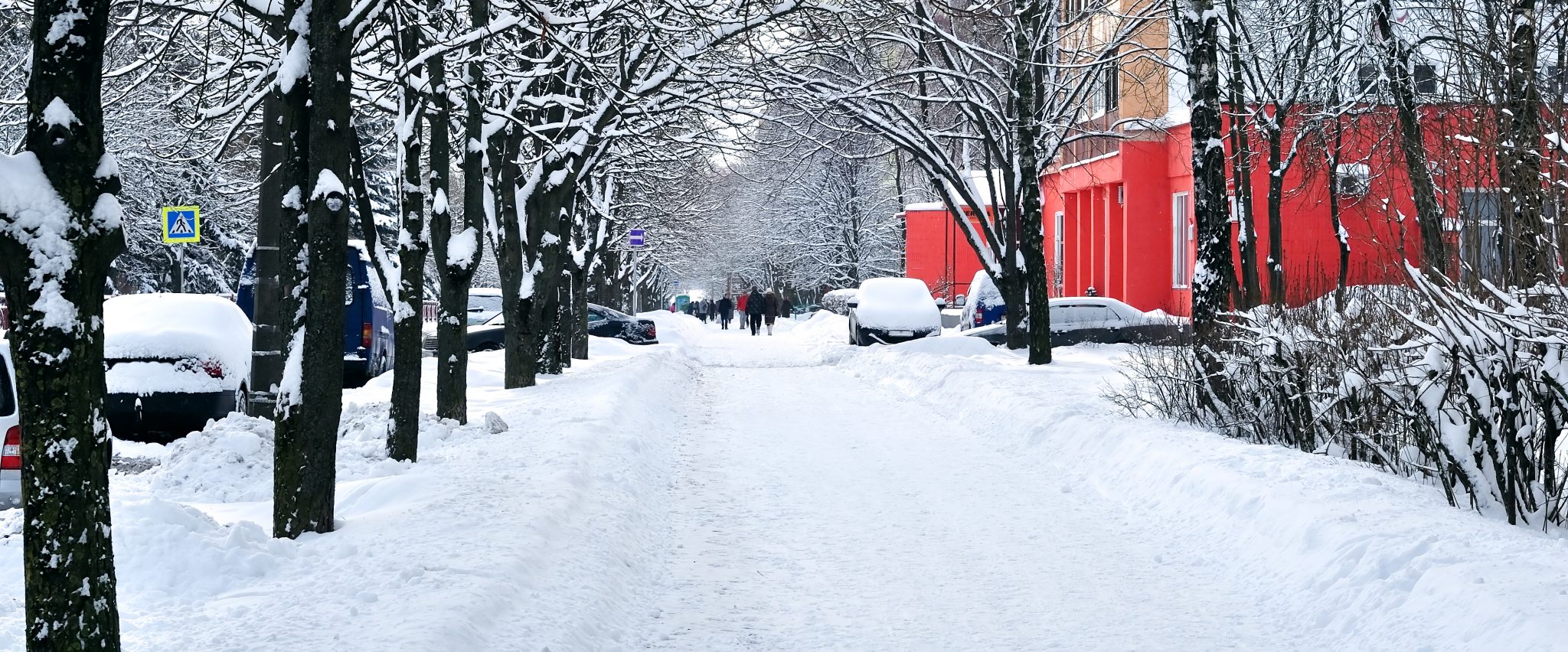 Crush the Elements This Winter With This Crazy New Technique
The Winds of Winter are blowing in Philadelphia.
Okay, that might be a bit dramatic. But it's starting to get cold. The change came abruptly and unexpectedly. It feels like it went from 60 degrees to 30 degrees overnight. That cold weather means that winter is coming to the northeast. You have to ask yourself, are you ready to face the harsh elements that come with the change of seasons?
The Problem is Bigger Than You Realize
Preparing for the winter months is about a lot more than turning on your heat and buying a warm jacket. Winter can be downright dangerous. Think we're being dramatic? We're not.
Over 800,000 people are hospitalized each year for slip-and-fall accidents. In fact, slip-and-fall accidents are the #1 cause for all non-fatal injuries in the U.S. for all age groups besides 10-24. For 10-24, it is the #2 cause for non-fatal injuries. Young and old, falling down can be dangerous. Snow and ice greatly increase your risk for that kind of injury.
This risk is magnified for a business, because you can be liable for your customers, employees, and even just passers-by injuries. It is your responisbility to make sure that your entryways are safe for everyone.
The Traditional Solutions Aren't Good Enough

Typically, we combat the risk of slippery sidewalks with chloride-based ice melt. These granules of ice melt are spread over an icy area, and they will melt the ice, thus reducing the problem. Simple fix, right?
Wrong.
The trouble with traditional ice-melt solutions is that the granules take a long time to work. It can take up to 10 minutes for the sidewalk surface to be safe for ice. It may seem like 3 minutes is plenty of time, but when you're a high-traffic business, 10 minutes can mean a whole lot of customers/employees in an out the door.
The other big problem with chloride-based ice melt is that chloride is very harmful to the environment. These ice melts can corrode metals, kill plant life, and hurt your pets. This makes it far from an ideal solution for any environmentally conscious business owner.
There is a Better Way
As always, PJP has a better solution.
The new Entry ice melt system effectively melts ice and snow, making your sidewalks perfectly safe, without any of the unfortunate problems we listed above.
Entry is a liquid solution, which means that it starts working right away. Spraying Entry on your icy walkways will make them safe within seconds instead of minutes. The effect is nearly instantaneous. Entry is also entirely chloride free, which means that it will not harm your pets or plant life. It's a much more green product than any of the other ice melts on the market.
What do you think of this crazy new ice melt solution? We want to know your thoughts! So, don't forget to share in the comments below or on any of our social media accounts. Follow us on Facebook, Twitter, Instagram, and YouTube!