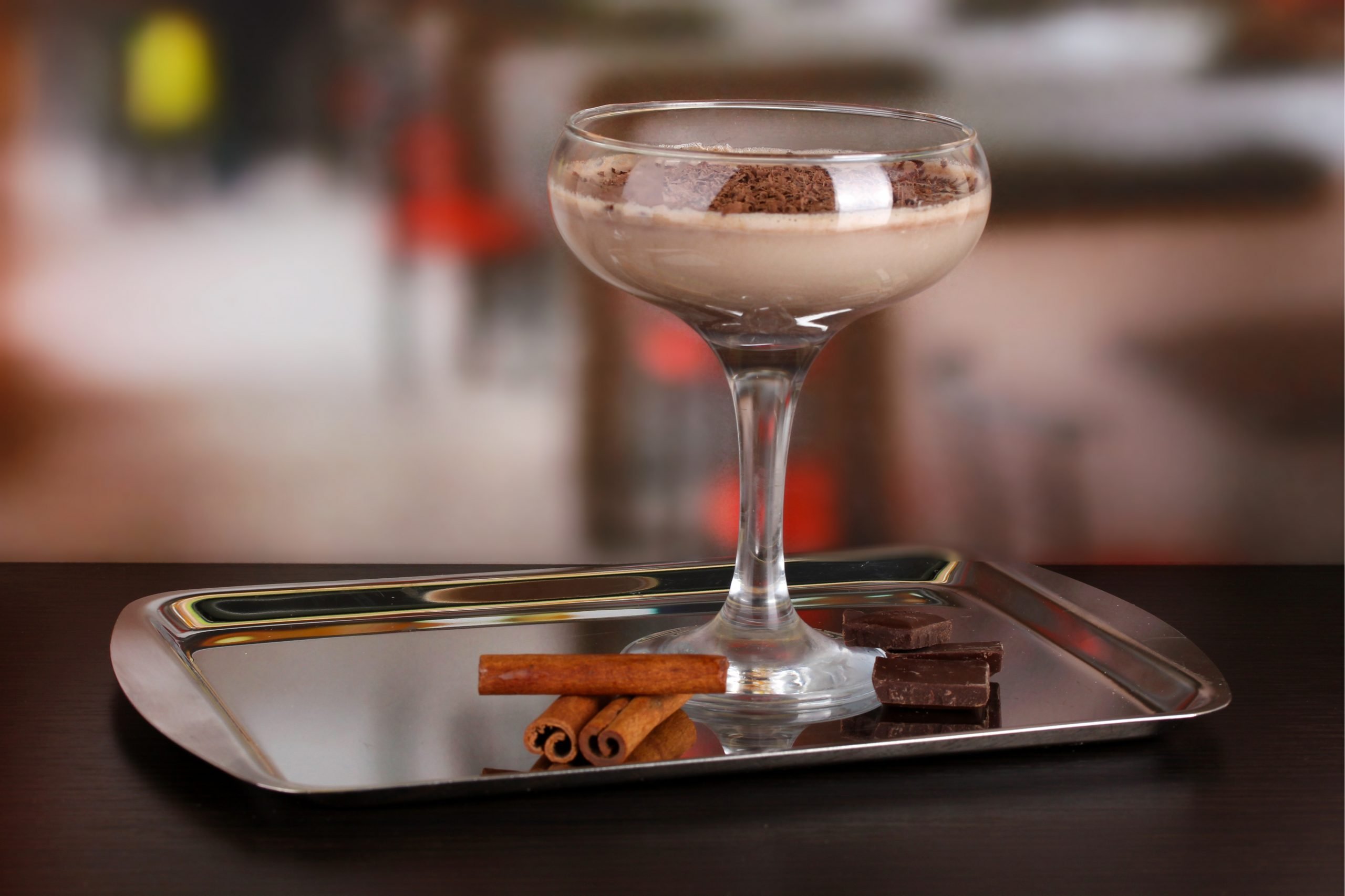 Delightful Dessert Cocktails
Decadence is a luxury we pursue in our lives, when you're talking cocktails it doesn't really get more decadent than dessert cocktails. With the rise of healthy living, craft cocktails, and high-quality spirits, dessert cocktails seem to have slipped by the wayside. By many, they're now scorned and generalized as overly sweet, sugary and unhealthy drinks. If the proverbial "liquid lunch" and "liquid dinner" exist then surly there is a place in our lives for the "liquid dessert!" Here're a few excellent dessert cocktails to get you thinking about how much we can do with the ingredients we have behind our bars!
This cocktail is based on a drink called the Alexander, which called for gin not cognac. The Brandy Alexander is much more popular, excellently well balanced, and a very dessert worthy cocktail.
1oz Cognac
1oz Creme de Cacao (dark)
1oz Cream
Glass: Cocktail
Garnish: Grated Nutmeg
Method: Shake and strain into chilled glass.
Grasshopper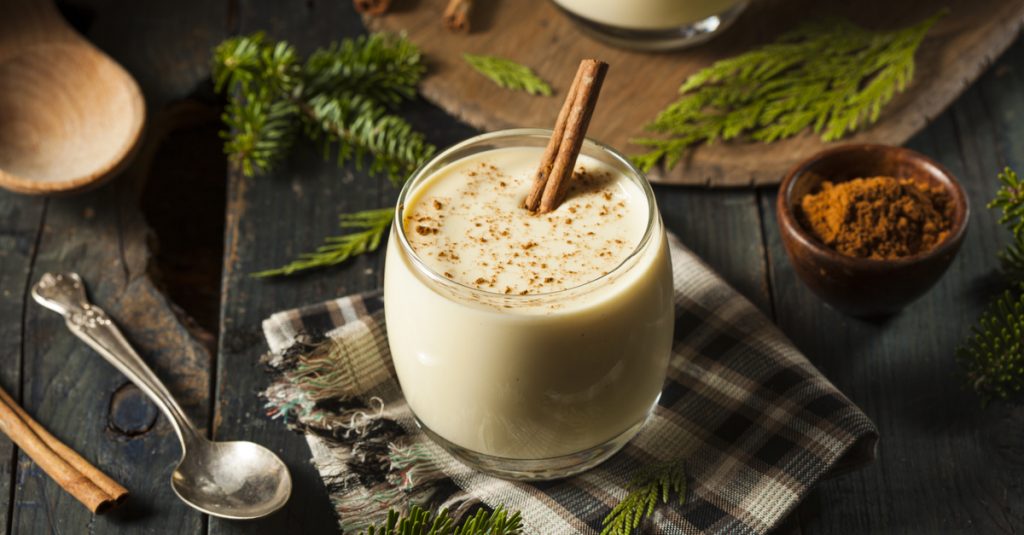 The after-dinner cocktail world's response to the after-dinner mint! The grasshopper is a light and delicious, yet sweet and creamy cocktail. Try improving your grasshoppers with a small addition of sweet, coffee liquor, or adding a dark chocolate liquor to the mix; this last addition makes it an after-eight cocktail.
1oz Creme de Menthe (Green)
1oz Creme de Cacao (White)
1oz Fresh cream
Glass: Cocktail
Garnish: None
Method: Shake and strain into a chilled glass.
White Russian
This well-known classic is an excellent end to any meal, especially spicy ones! This cocktail is the older sibling of the black Russian; considered an excellent after dinner cocktail.
1.5oz Vodka
0.75oz Coffee Liquor
1oz Cream
Glass: Rocks
Garnish: None
Method: Build over ice, adding the spirituous ingredients first then top with cream. Stir gently.
Espresso Martini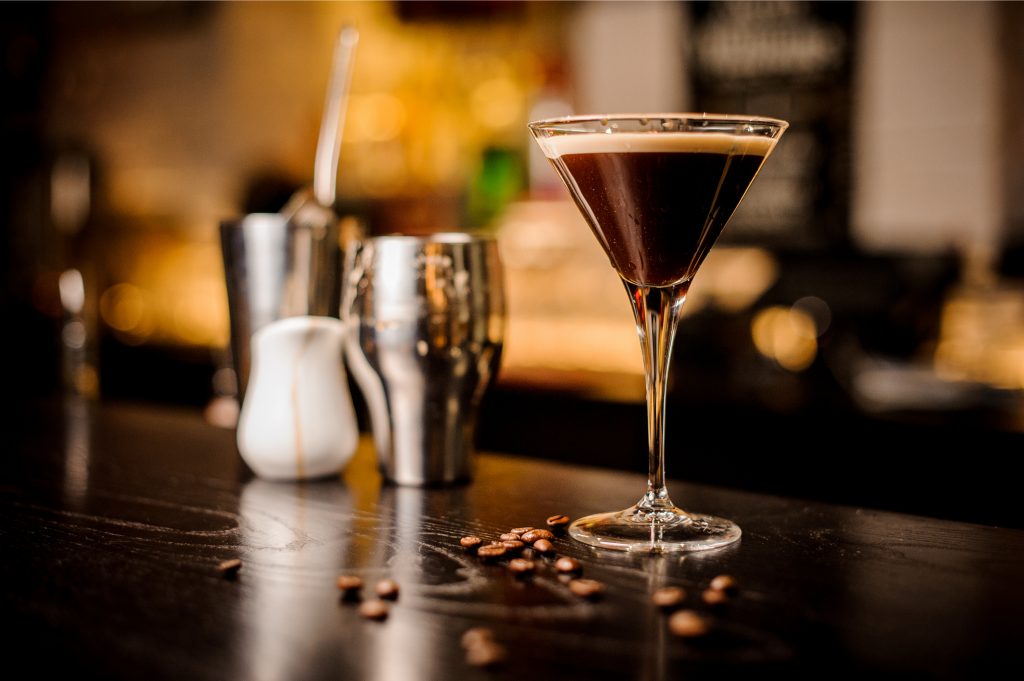 Not primarily a dessert cocktail, more of an after-dinner cocktail, the espresso martini has seen many iterations (with additions of sweet liqueurs and other dessert based items) come and go, yet the classic remains the same. This cocktail allows one to consume their after-dinner coffee and their dessert at the same time!
1.5oz Vodka (vanilla preferred)
1oz Coffee Liquor
1 Fresh shot of espresso
Simple syrup (to guests' preference)
Glass: Cocktail
Garnish: Espresso Beans
Method: Shake vigorously and strain
What to Use in Dessert Drinks?
Dessert cocktails need not be concocted of sweet, flavored liqueurs and liquors; although these are primarily the base spirits. Why? Because they make decadently delicious dessert-esque cocktails! There are many scrumptious and spirituous after-dinner cocktails that exist but none of these fill the same niche as a dessert cocktail. Cream is an excellent addition to any dessert cocktail and high-quality ingredients are also essential if you want to make quality dessert cocktails.
Remember that dessert cocktails are different from after-dinner cocktails and digestives; as they're designed to be the sweet end to the savory meal that you just experienced, not a liquid to help you wash down your meal. There're many dessert drinks out there that don't fit the status quo. These cocktails are luxuriously flavored, well-balanced and can be the perfect accompaniment to, or replacement of, the dessert element of a meal.