A Guide To Plastic Codes
Have you ever wondered what the strange little recycling symbol on the bottom of your plastic bottle means? It's not just there for the manufacturer, it's actually a quite informative little symbol. What it does is identify which type of plastic the bottle, bag, container or whatever is made from. This helps you determine what the plastic can be used for and whether or not it can be recycled. These plastic codes range from 1-7 and PJP has created a handy guide for you so that you'll know not only what kind of plastic you're using, but what kind to buy when shopping for your business!
Check it out!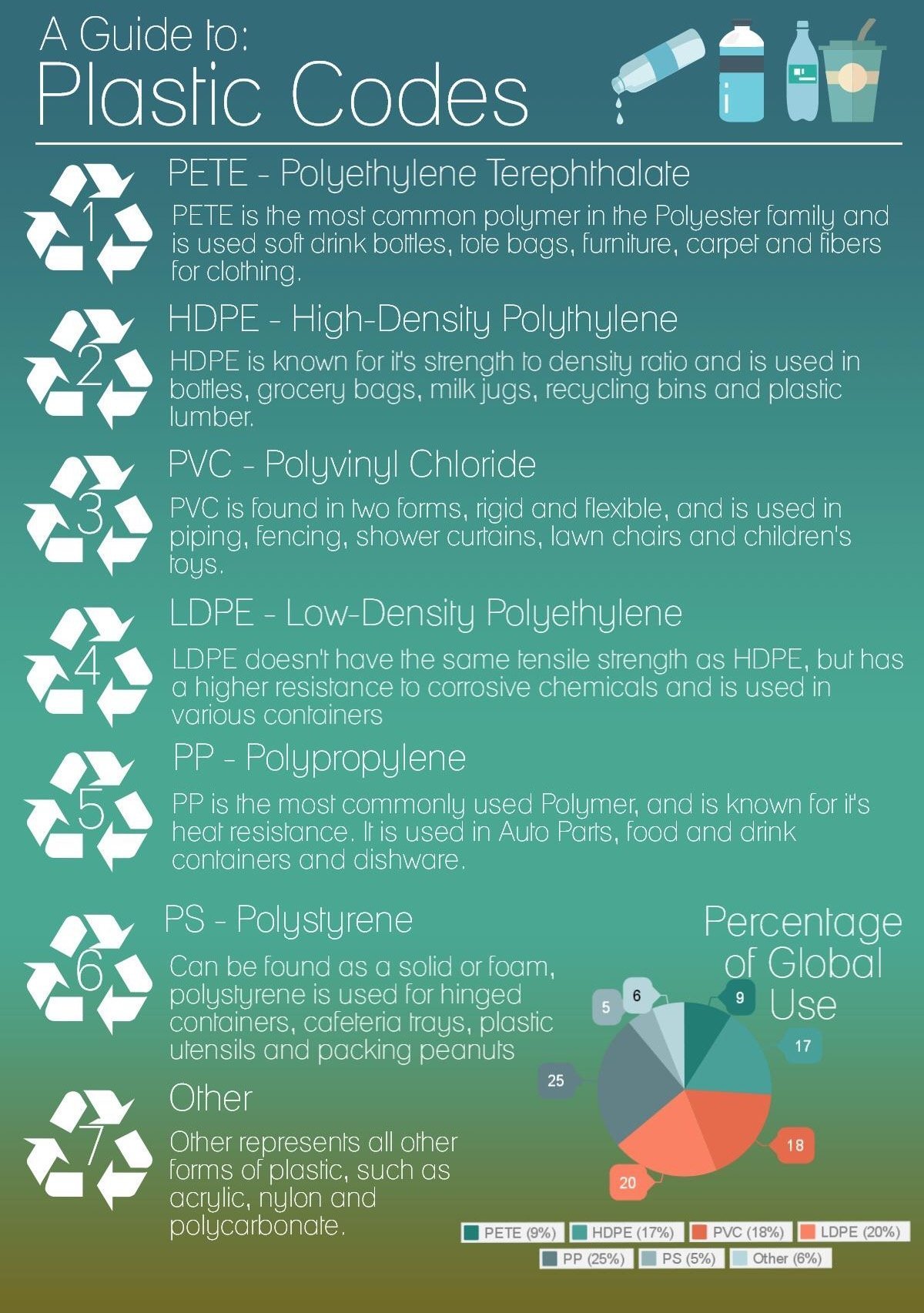 Still have questions? Don't hesitate to call your PJP sales rep!
Was this Helpful?