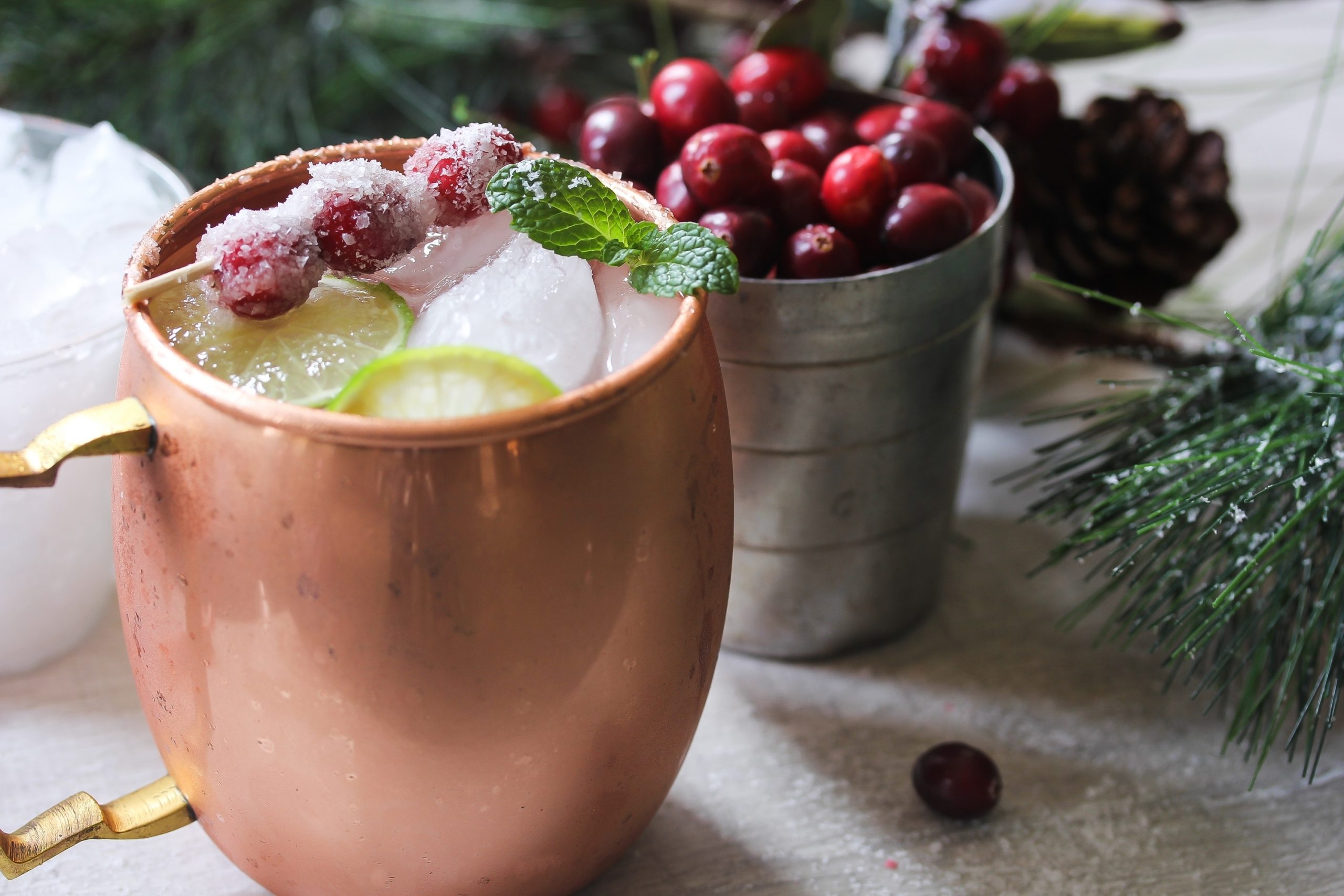 Holiday Specialty Cocktails
The festive spirit is filling the brisk, snowy air of winter. People are walking in off the streets, stamping the snow off their feet and perusing menus for something seasonal to warm them up! It need not be a hot beverage, alcohol has the same warming effects, but combining the two may be even better! We here at PJP have been getting in the festive spirit, we concocted a few libations to keep us warm and we thought we'd share those with you!
Mulled Pirate's Mug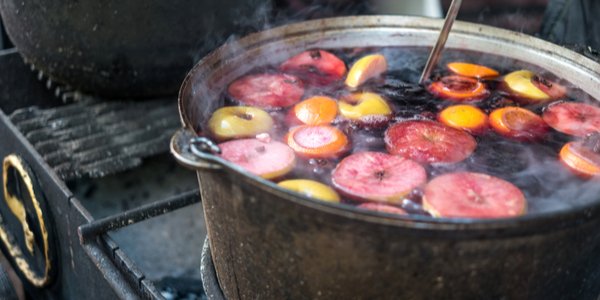 1.5 oz Spiced Rum
4 oz Hot Mulled Cider
Glass: Hot drink mug
Garnish: Whipped cream and ground allspice
Method: Build in glass and garnish.
To make hot cider, you can either buy pre-mulled cider or mull cider yourself. You can also use an alcoholic cider or nonalcoholic cider. If you can mull somewhere on your bar it'll fill your location with the warming smell of hot cider and you'll sell a humongous amount of these beverages!
Poached Pear Mule
1 oz Pear vodka
0.5 oz Ginger liqueur
4 oz Hot ginger beer
Glass: Hot drinks mug
Garnish: Poached pear slice
Method: Build in glass and garnish
For this cocktail you're going to want a sweet ginger liqueur that is going to pair well with the pear vodka and balance out the sharpness of the ginger beer. More importantly, when heating the ginger beer you're going to want to do it slowly ensuring it doesn't lose its carbonation.
The Mezcalero's Remedy
1.5 oz Mezcal
0.5 oz Lemon Juice
0.5 oz Ginger Liqueur
0.5 oz Earl Grey Honey Syrup
2 dashes Habanero Shrub
Hot water
Glass: Hot drinks mug
Garnish: Lemon wedge
Method: Build in glass and garnish
The ginger liquor we used was a spicy and a bit "intense," we did this because it pairs well with the mezcal. There're many different types of ginger syrup out there. If your's is different (notably, if it's sweet) you many want to reduce or remove the Earl Grey honey syrup element of this drink.
Earl Grey Honey Syrup Recipe:
Steep two earl grey teabags in 2 cups of hot water and slowly stir in two cups of honey. Once done leave the teabags for a few more minutes; 8-10 minutes total. Taste and remove teabags when syrup is well balanced.
Salted Caramel White Russian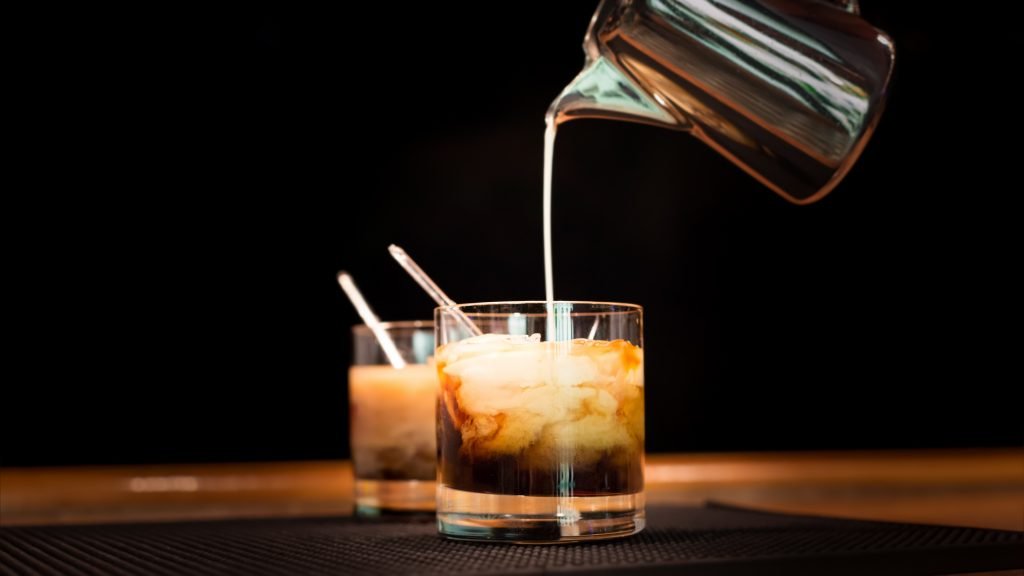 1 oz Vodka
0.5 oz Coffee liqueur, preferably rum-based
0.5 oz Salted Caramel Irish Cream
0.5 oz Heavy cream or half 'n' half
Glass: Rocks Glass
Garnish: None
Method: Build over ice
If you wish to add more of a salted caramel flavor to this cocktail you could find yourself some salted caramel vodka, or some caramel coffee liquor. You could also replace the heavy cream with extra salted caramel Irish cream, shake it and serve this up as a dessert martini!
Kentucky Christmas Fizz
2 oz Kentucky Bourbon
0.5 oz Rosemary sage syrup
2 oz Cranberry juice
Soda water
Glass: Collins
Garnish: Rosemary Sprig and a Cranberry
Method: Pour all ingredients except the soda water over ice in the glass. Slip rosemary sprig down the side of the glass and gently stir the ingredients a few times. Top with soda water and the cranberry.
Rosemary Sage Syrup Recipe:
Combine 2 cups of sugar, 2 cups of water, 8 sprigs of rosemary and 6 sprigs of sage in a saucepan. Bring to the boil, stirring until all the sugar has dissolved. Simmer gently for a few more minutes. Take off the heat and strain out the herbs.
Hot Butterscotch Chocolate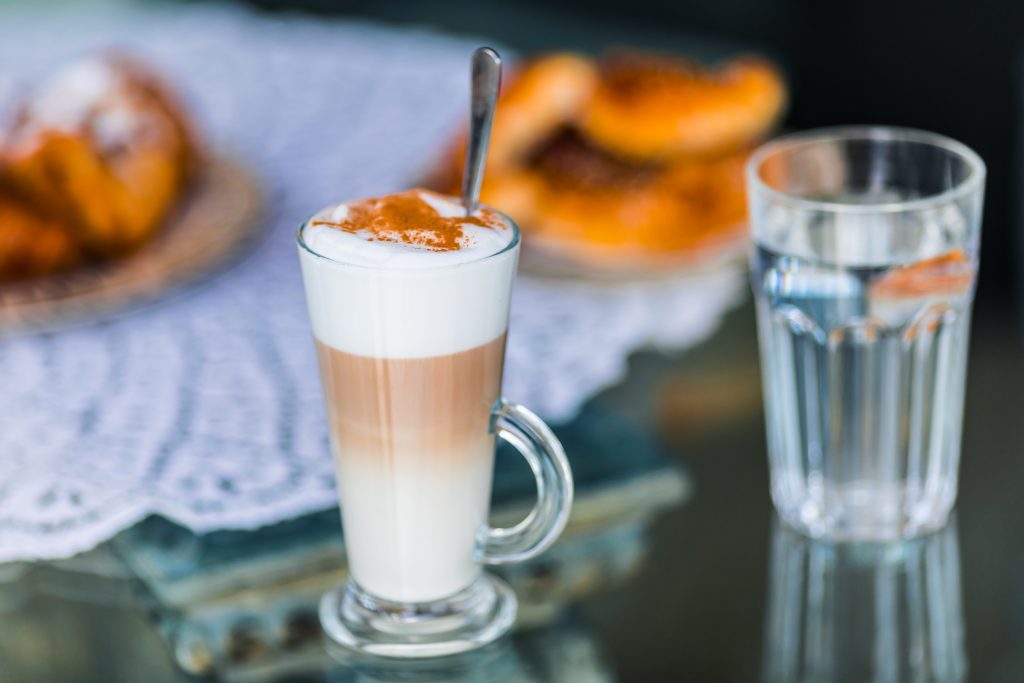 1.5 oz Butterscotch liqueur
0.5 oz Irish Cream
4 oz Hot Chocolate
Glass: Hot Drinks Mug
Garnish: Whipped cream and dark, 70% cacao, chocolate shavings
Method: Build in glass and garnish
Liquor amounts may vary slightly for this cocktail depending on the potency of the flavors and the sweetness of all three ingredients.
Apple Manhattan
1 oz Bourbon
1 oz Apple Brandy
0.5 oz Sweet Vermouth
1 Dash angostura bitters
1 Dash apple bitters
Glass: Cocktail
Garnish: Apple slice
Method: Stir all ingredients over ice. Strain into chilled cocktail glass an