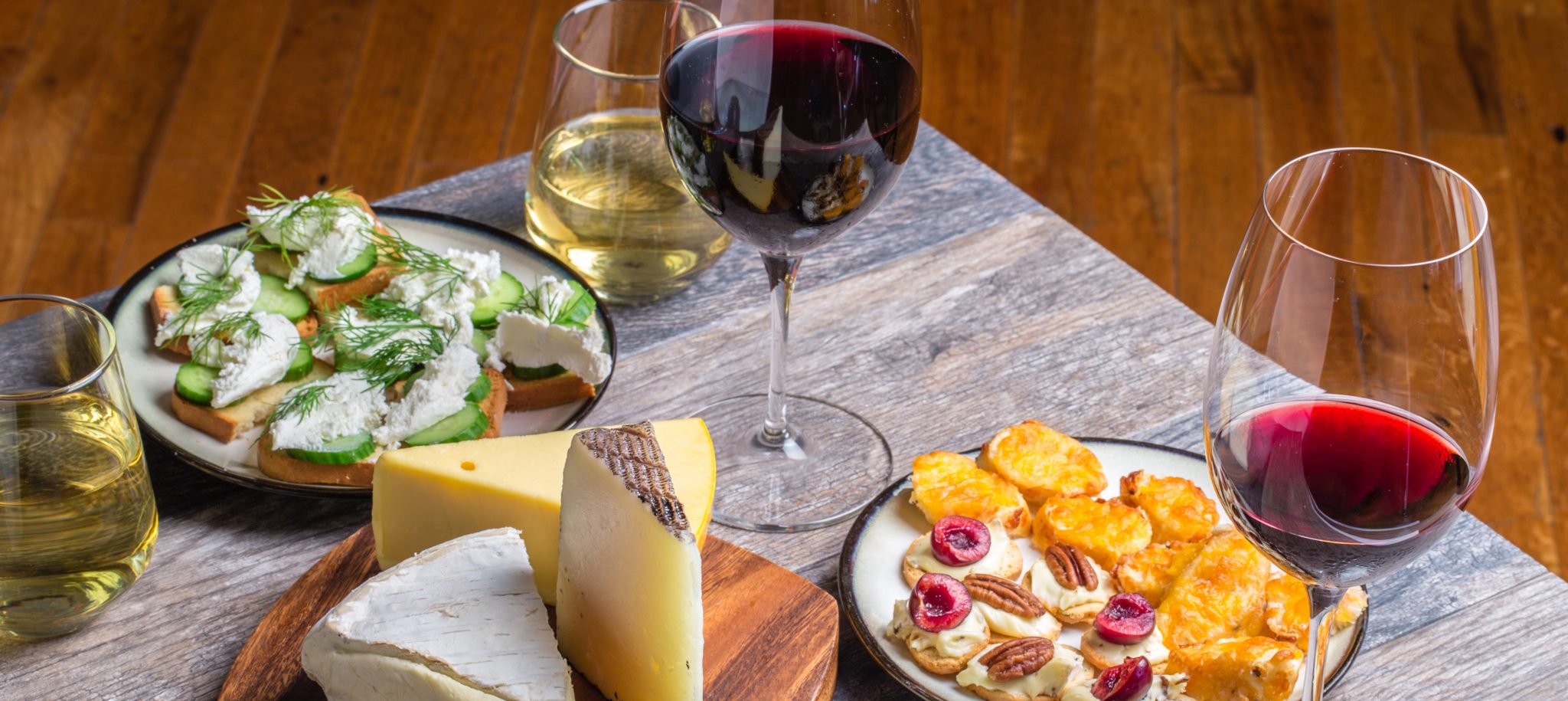 How to Use Wine Pairing to Increase Profits
Wine pairings can increase the profitability and popularity of your wine by the glass menu and allow you more flexibility in this area. Wine and food pairings are made in order to have food and drinks work in harmony together, like an orchestra of tastes, improving the customer experience. Your staff can be the conductors and pairing wines with items on your menu is something that they can, and should, be trained to do. In this article, we'll show you a few options for imparting this knowledge onto your staff and give you some information to get you started down the road of wine pairing.
Arming Your Staff With Knowledge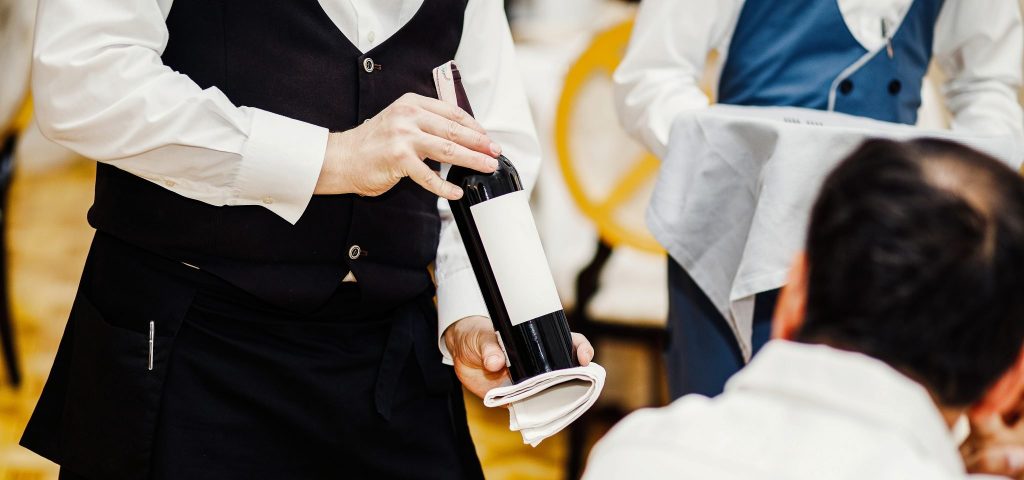 Your employees are the ones on the front line who can close the deal on a wine pairing. There are two main ways of giving your staff the knowledge to do so.
Write out wine pairings from your wine list for every dish on your menu. Have your employees learn them, and then test them. You can even put a select few of these on your food menu next to the dish to increase sales.
Educate your staff on the hows and whys of wine pairing. Share the information below with them and have the discussion about which wines you would pair with each dish on your menu and why. This method will help them build a knowledge base, increase their interest in the topic, and increase the chance that they'll go out and further their knowledge alone.
Red Wine Pairing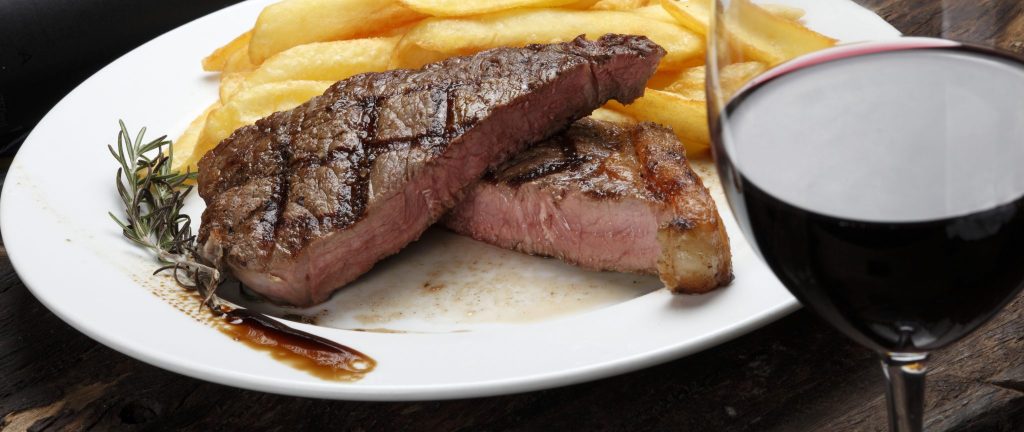 Red wines pair with red meats, spicier plates, and rich, heavy foods. Think steak, lasagna, roasted lamb, casseroles, spaghetti bolognese and other rich sauced pastas, roasted meats, venison, etc.
Wines with big tannins, like Cabernet, Merlot, and Bordeaux work excellently with juicy, flavorful meats- cutting through fat and refreshing the palette.
Malbec and Shiraz grapes have the bold flavors to power through and mellow the heavy levels of spice found in some foods like spicy sausages and dishes smothered in BBQ sauces.
Lighter styles of red, like Pinot Noir, work well with roasted chicken, lighter red sauces, and earthy vegetable flavors.
White Wine Pairing


Pair white wines with lighter food like seafood, vegetable dishes, salads, soft cheeses and light sauced pasta dishes.
Dry whites, like Sauvignon Blanc and Pinot Grigio, go well with foods they can cut through. Think roasted vegetables, fish dishes and lighter pasta sauces.
Chardonnay and your richer white wines compliment stronger flavors like lobster and shellfish. They are also perfectly suited to creamy sauces.
You can pair sweeter whites, like a sweet Riesling or a Moscato, with hotter foods, cured meats and more exotic and aromatic spices.
Sparkling Wine Pairing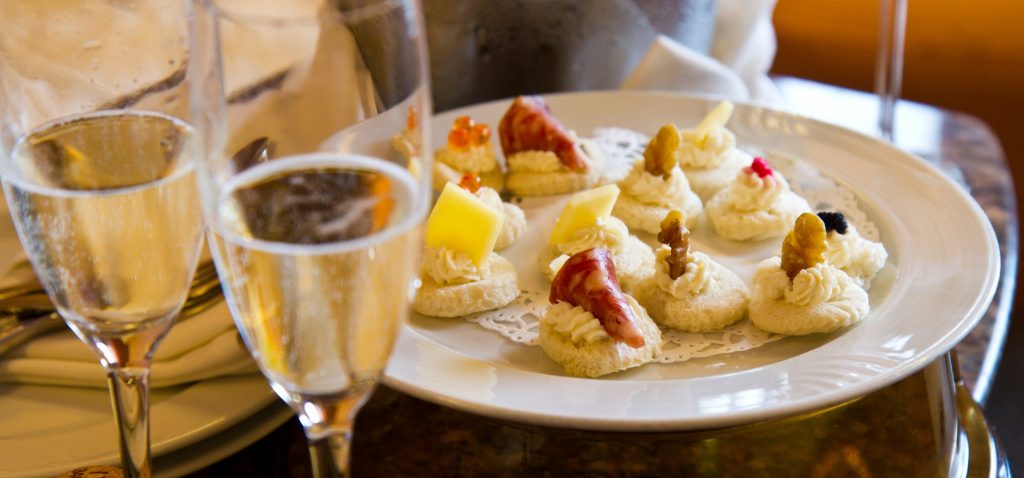 The bubbles in sparkling wine are excellent for clearing the palette. These wines also pair well with green herbs, beans and lentils. They are also refreshing with poached or steamed foods and raw fish.
Some General Wine Pairing Rules:
Pair complimentary flavors: light with light and heavy with heavy
Salt works well with acid
Salt works well with sweet
Beware of pairing sweet with sweet
Fruity wines with fruity dishes
You can start with these basic tips. Learning about wine pairings is a fun process. The more you research, the more it will teach you and your staff a lot about flavors and how they work together. If your staff has the knowledge to recommend wine pairings it could potentially increase customer satisfaction and your bottom line.
Do you offer wine pairings to your customers? We'd love to hear about it! Don't forget to share in the comments below or on any of our social media accounts. Follow us on Facebook, Twitter, Instagram, and YouTube!