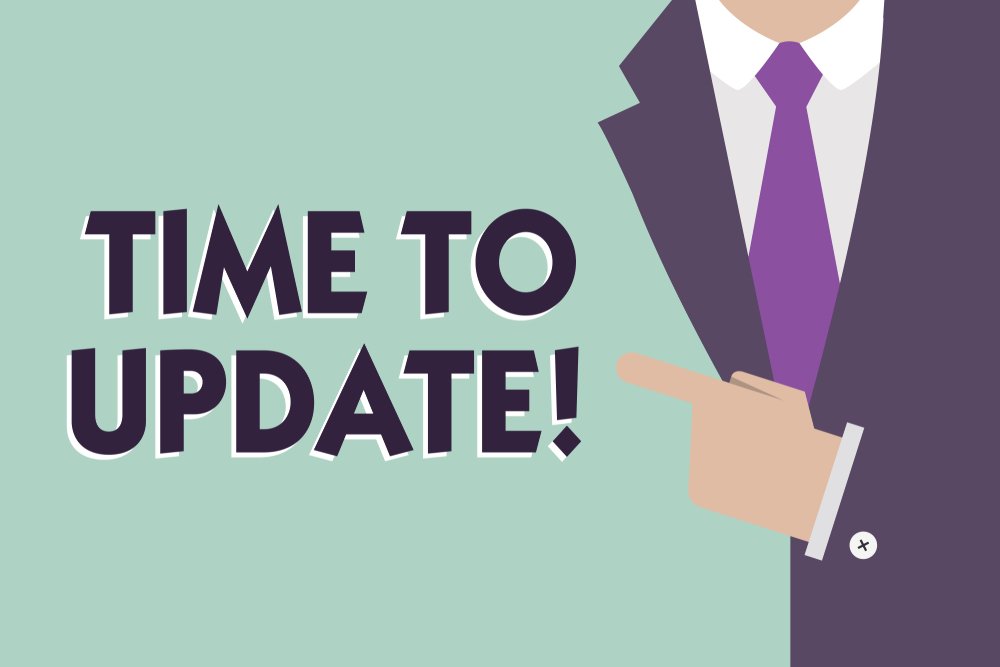 Is it time to Renovate your Restroom?
When you are tasked with building maintenance, chances are the restroom is the area that has the most issues. You need to deal with clogs, leaks, and cleaning schedules. On top of that, restroom quality is the top area of complaint for building occupants. Visitors in your building want modern, clean, functioning bathrooms. For many older restrooms, solving the problem of customer complaints goes beyond increased cleaning and replacing individual parts. Quick fixes ignore the possibility that you might need renovations.
Here are six signs that your building's restrooms are ready for a major overhaul:
1. Older Facilities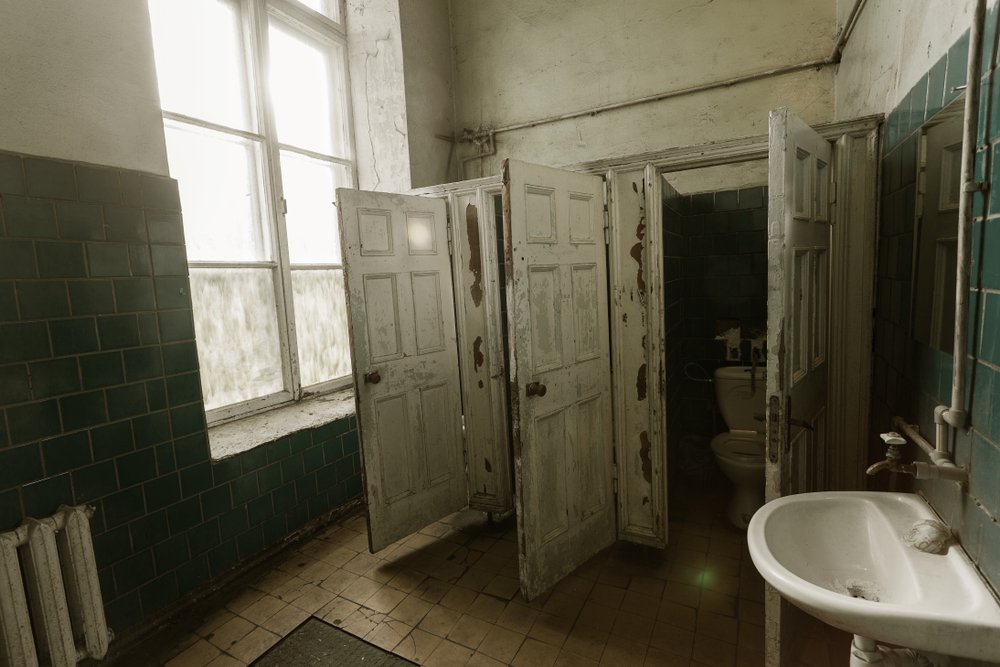 Everything has a service life. For most bathrooms it's about 20 years. Things wear down over time. Many of the components may still be functioning properly, or have been replaced over the years. You can repair leaks, but after a while you are going to have trouble finding replacement parts for older sinks and toilets. Still, after two decades of use, the restroom may not be meeting the needs of today. Your building may have a much higher occupancy than it did 20 years ago. Plus, building codes have changed and restroom technology has evolved. When gradual improvements don't get the right results, you may need a total renovation.
2. Dated Appearance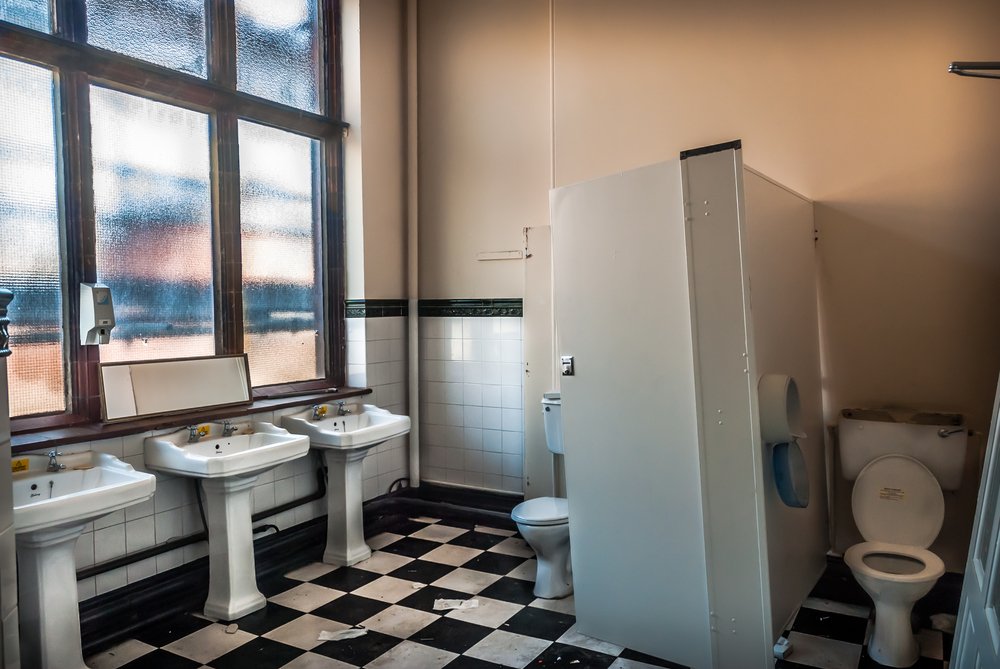 Whether the restroom looks "dated" is a subjective opinion. Try to look at the facility with fresh eyes. Imagine you are visitor walking into the bathroom for the first time. Does it match the ambiance of the rest of the building? Or when you walk into the restroom, do you feel like you are stepping back in time?
Also, take a closer at the little details. Older facilities can harbor damaged or cracked tiles. Or perhaps individual tiles have been replaced over the years and they don't quite match. Worn surfaces may look dirty even when they are clean. Plus, an outdated lighting system can make the whole room appear gloomy.
3. Not ADA-Compliant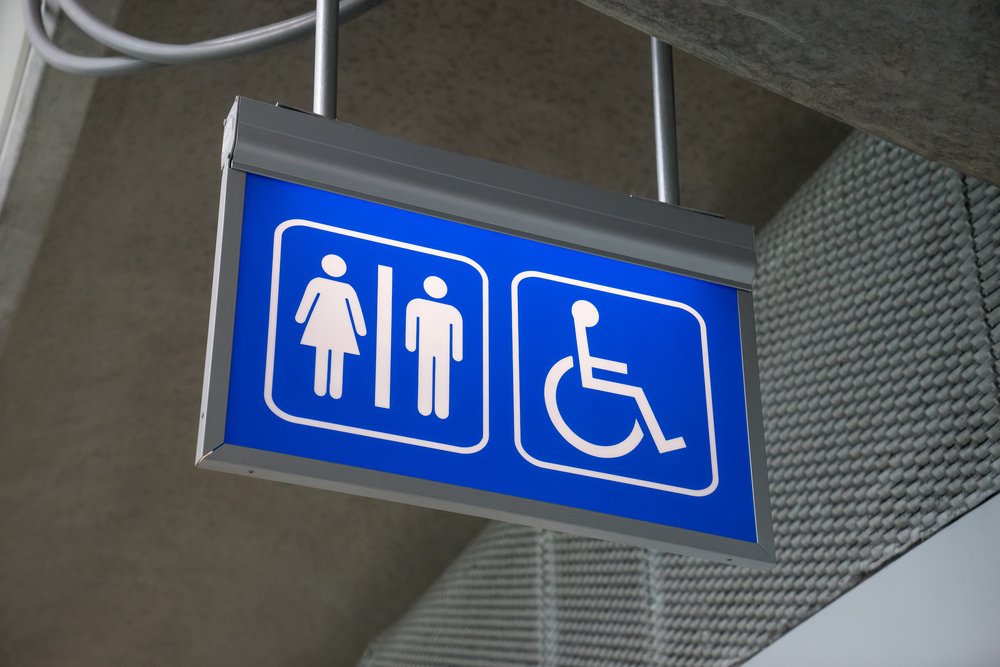 Older restrooms might not comply with current Americans with Disabilities (ADA) requirements. While some ADA fixes are minor, others may require major renovations. You might need to make wider entrances or relocated fixtures. The current ADA standards require at least one accessible restroom for each gender or a single, accessible, unisex restroom. It's best to bring in an ADA expert to determine what changes are needed. 
4. Expensive to Maintain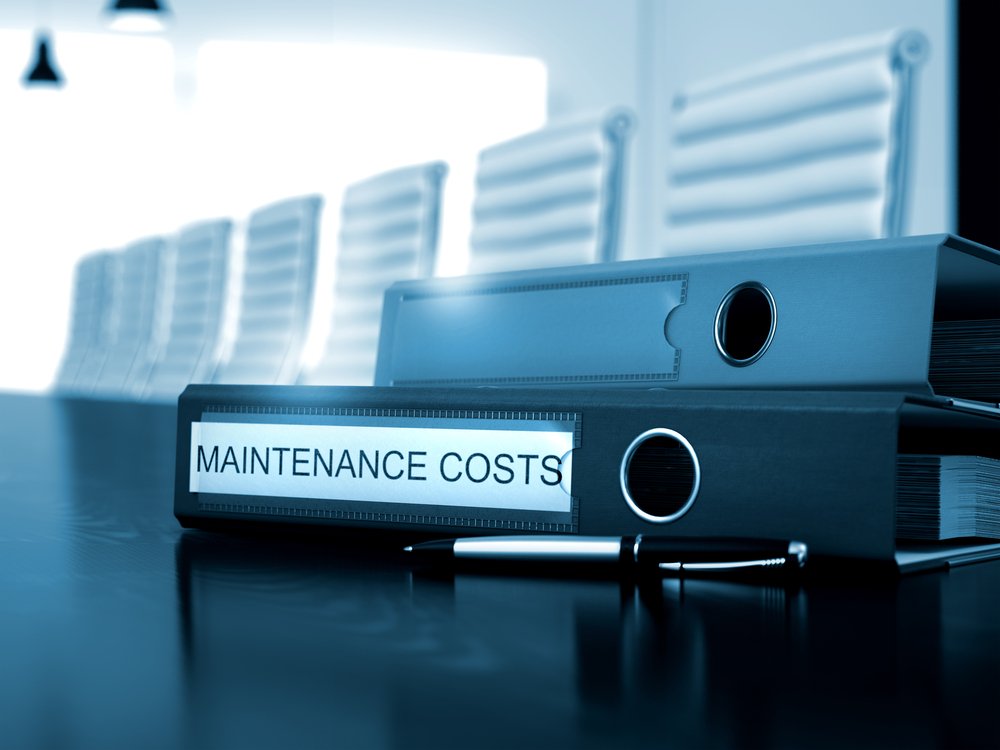 A restroom remodel can save money on maintenance costs. Go back through your records and see how many maintenance calls were for restroom or plumbing related issues. Some routine maintenance is unavoidable, but a new, well-designed restroom can significantly lower repair costs compared to aging facilities. Also, as fixtures get older replacement parts become harder to find and, in some cases, more expensive.
A restroom renovation can also lower water consumption and cost. Newer efficient toilets use less water than older models. Toilets that follow LEED guidelines limit water use to 1.28 gallons per flush. Compare that with toilets manufactured in the 1980 which used 3.5 gallons per flush. Zero-flush urinals only require a few ounces of water per month as part of regular maintenance.
5. No Touch-less Controls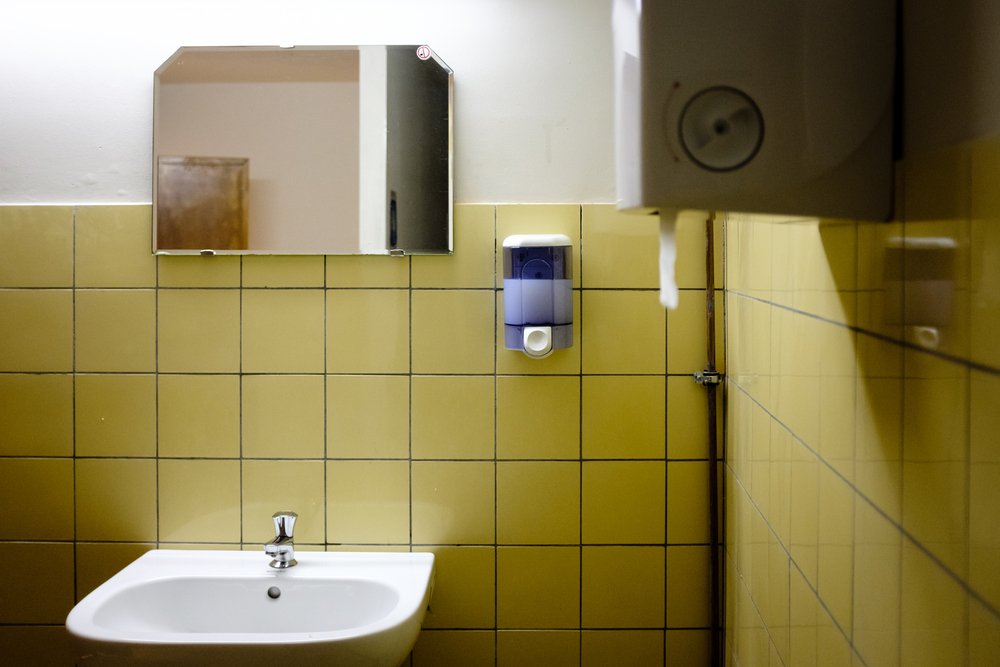 Sanitation and hygiene are some of the biggest complaints customers have about restroom facilities. People don't like touching surfaces that they think might be contaminated with germs. Touch-less controls go a long way in making people feel comfortable. Automated flush, faucets, soap, and paper towel dispensers limit what people have to touch when using the bathroom.
6. Poor Lighting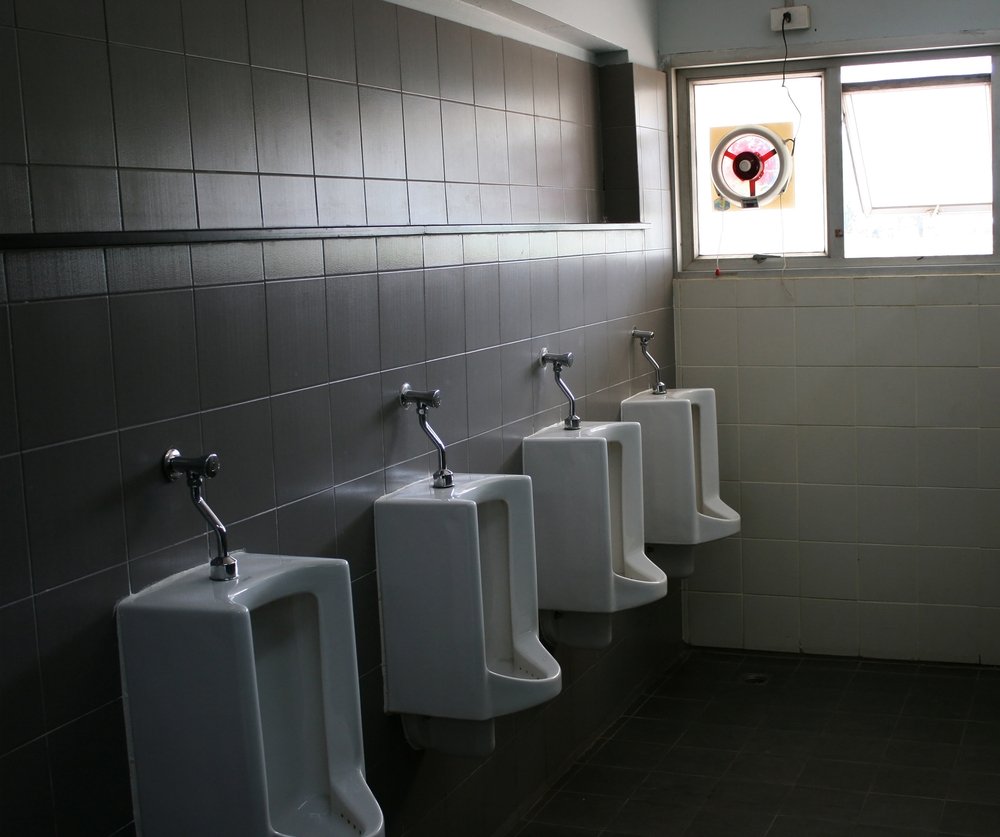 Lighting is often overlooked in general but is often ignored when it comes to restroom design. The result is often ceilings with acoustical tiles and florescent bulbs. This creates an impersonal, industrial, institutional aesthetic. The old standard florescent fixtures make some areas too bright while others appear dim or dingy. When lighting covers get old, they can become discolored. Older ballasts can cause weird flickering which creates an unpleasant atmosphere. Installing LED's with lighting controls and motion sensors can save on energy costs.
Consider each of the six signs above. Does the restroom's appearance conflict with the facilities image? Are you struggling to keep things working properly? Does the size of the restroom meet current occupancy needs? Evaluate these factors above to help determine if a major renovation is right for your building's bathrooms.