The "James Beard Awards" Semi-Finalists Have Been Announced!
On February 27th the James Beard Foundation announced their semi-finalists! This is always an industry highlight, bestowing some of the highest honors in the food and beverage world to America's top restaurants, chefs and sommeliers.
The finalist will be announced and the award ceremony will be held in May. Although it is exciting to see who will take home the awards, this semi-finalist stage really showcases excelling regions. Some with predictable outcomes, we all know Chicago and NYC represent and place well, and some regions that are emerging into the culinary limelight. These emerging regions and cities are where my focus lies. Could it be a glimpse into the next hot culinary destination? Or a suburban oasis shaking up the burbs with deliciousness?
Here's the scoop on 2019 places to watch…
Hot New City: Washington DC

DC is continuing to impress the world with their food and beverage prowess. They've been steadily creeping up the charts for years (over the past 5) and in 2019 the District has secured 12 nominations in a variety of categories.
Elle and Spoken English are representing in the Best New Restaurant category. Elle is a quadruple threat with a cafe, bakery, bar and restaurant, specializing in contemporary continental with a heavy nod to regional Americana. Spoken English is a Tachinomiya-style establishment (tachinomiya meaning stand and drink), small plates, sharable snacks and craft exclusive sake.
Columbia Room is up (for the 3rd year in a row) as Outstanding Bar, also under its belt is the title of "Best bar in DC"as well as Best American Cocktail Bar from the Spirited Awards.
DC is also offering up 3 of its own for the Outstanding Chef and Pastry Chef categories. Vikram Sunderam from Raiska, Fabio Trabocchi from Fiola and Pichet Ong from Brothers and Sisters.
To see DC's reign this year in the JBF nominations click this link.
Suburban Delights

Suburbia is amassing fine dining and unique epicurean experiences. The development has allowed patrons to stay local instead of traveling into the city. This award season sees seven suburban oases topping the lists from Best New Restaurants to Outstanding Bars.
Andiario, located in PJP's backyard – West Chester, PA has a menu focused on honest, local ingredients. Andiario has been nominated for Best New Restaurant. Two residential establishments have been nominated for the Outstanding Bar top seat, Baldwin Bar in Woburn, Massachusetts and Kimball House in Decatur, Georgia. 
Maricel Presilla from Hoboken, NJ is nominated for Outstanding Chef for her work with both of her restaurants Cucharamama and Zafra featuring Pan-Latin flavors. Megan Garretts from Leawood, KS has been nominated as Outstanding Pastry Chef for her work at Rye restaurant. Lastly, two Delaware Valley restaurants are up for Outstanding Restaurant, Bolete from Bethlehem, PA a restaurant where comfort meets fine dining and Sagami a classic Japanese restaurant in Collingswood, NJ.
Hot New Region: Missouri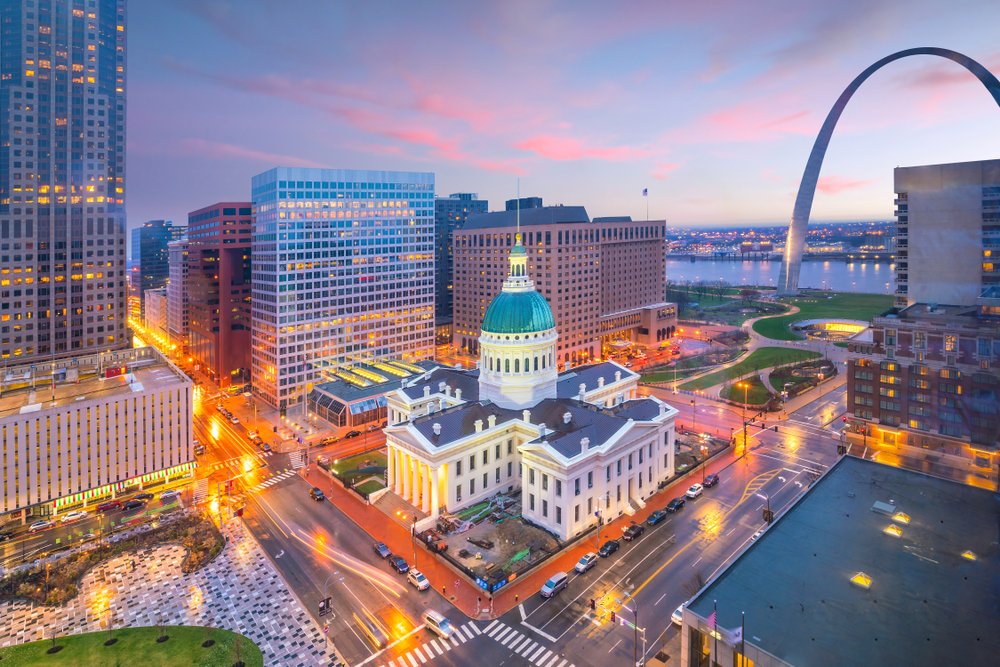 Kansas City and St. Louis are raking in some top nominations this year. Nathaniel Reid of Nathaniel Reid Bakery located in Kirkland, MO, is in a top spot for Outstanding Bakery (as well as being heralded as one of the nation's top pastry chefs).
The Monarch Bar in Kansas City has high billing for being the next Best Bar Program winner, already scoring the title "Cocktail Bar of the Year." Second, running for Best Bar Program is St. Louis' Planter House, specializing in handcrafted cocktails with a dash of history. St. Louis and Kansas City both have a nomination in the Rising Star Chef category. Nick Bognar at Nippon Tei is bringing modern Japanese cuisine and high-bar sushi to St. Louis and Calvin Davis of Freshwater focuses on an exclusively local menu highlighting area farmers and makers.
We'll have our eyes peeled for who eventually takes home the gold, but the nominations alone are a great way to find amazing talent or perhaps the next great restaurant.