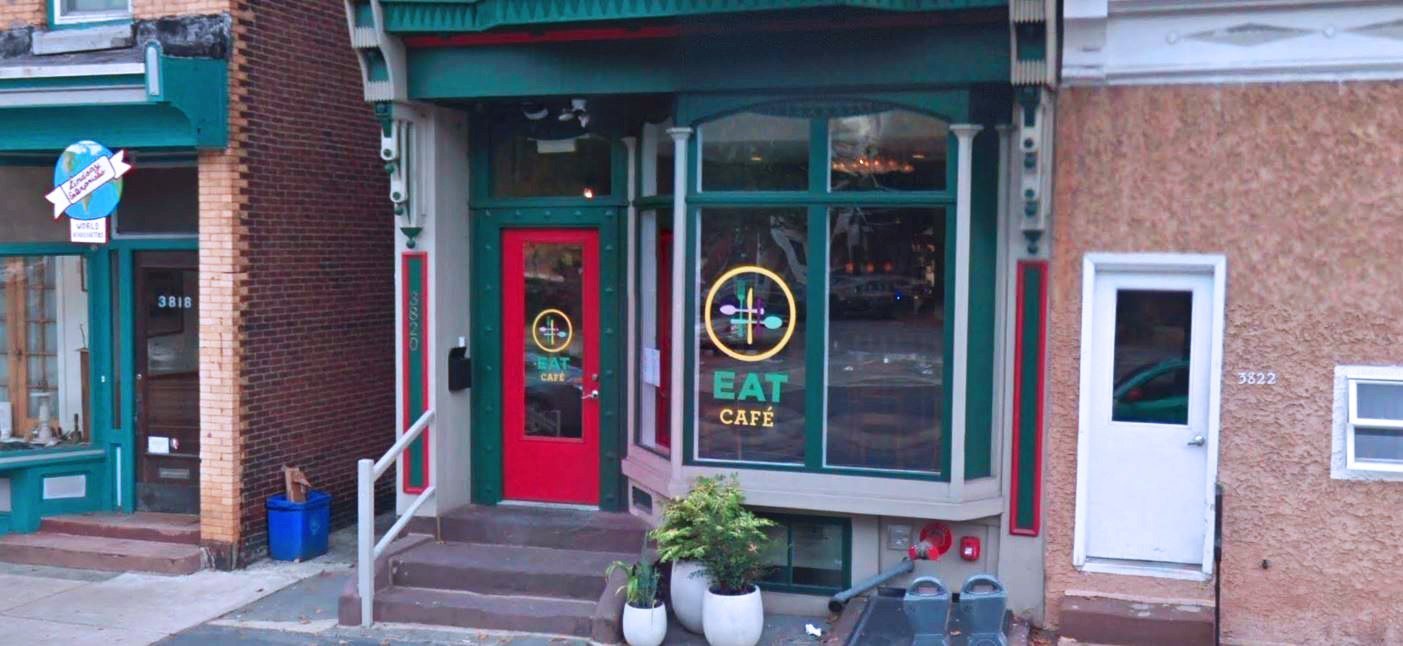 Local Business Spotlight: EAT Cafe Philadelphia
The U.S. Department of Agriculture defines food insecurity as a lack of consistent access to enough food for an active, healthy life. Food insecurity effects an estimated 1 in 8 Americans. That equates to 42 million people, 13 million of which are children (according to Feeding America, a hunger-relief organization).
Some organizations specialize in food banks, pantries, shelters and meal programs to tackle the hunger issue. One Philadelphia restaurant is taking a new approach to ending hunger. This is great news in a city where nearly 1 in 4 people are food insecure.
What is EAT Cafe?
EAT Cafe  (EAT standing for Everyone At the Table) is a non-profit, pay what you can restaurant. Their philosophy focuses on everyone having the right to access healthy, hearty food with dignity. They provide nutritious, high quality meals to everyone who walks in the door, regardless of their ability to pay.
EAT Cafe was developed through an altruistic collaborative partnership between the Drexel University Center for Hunger-Free Communities and Vetri Community Partnership. Both are Philly area organizations with big hearts. Drexel's community engaged center was founded in 2004 as part of the Dornsife School of Public Health. Their mission is to develop innovative, empirically-tested solutions to the challenges of hunger and economic insecurity. Drexel University also supports the cafe by providing internship opportunities for their Hospitality/Culinary Arts students. World renowned chef Marc Vetri started the Vetri Community Partnership in 2008. It began as a way to empower children and families through fresh food, hands-on experiences, and education through reinvented school lunch programs.
EAT's menu revolves around seasonality. They offer delicious dishes like spicy Mexican chicken tortilla soup, house-made pimento cheese and pickles with sesame biscuits and roasted local chicken with creamy spoonbread and sautéed vegetables. The cafe is open Wednesday-Friday for dinner and Sunday for brunch. There are plans for continued community outreach through culinary and nutrition education. They also have chef table spotlights, featuring other popular Philadelphia restaurants during certain nights.