Mulled Wine for a Good Time
Along with the smells of a crackling fire, hearty food, and pies, the wafting, warm smell of mulled wine and the mix of mulling spices is a great accompaniment to anyone's holiday season. Much more popular in Europe, where wine itself is much more popular, mulled wine is beginning to grow in popularity in the United States. Wine's lack of popularity in the US compared with continental Europe is not without historic reason.
Back in the 2nd century, the Romans were the first to record the fact that they heated and spiced wine before drinking it. During their conquest of Europe, the Romans took wine and planted grape vines wherever they conquered; and traded where they didn't. It is as a result of this that wine spread across Europe. During the colder months it can almost certainly be assumed that the Romans would heat and spice their wine for comfort, and the local people, once shown followed suit.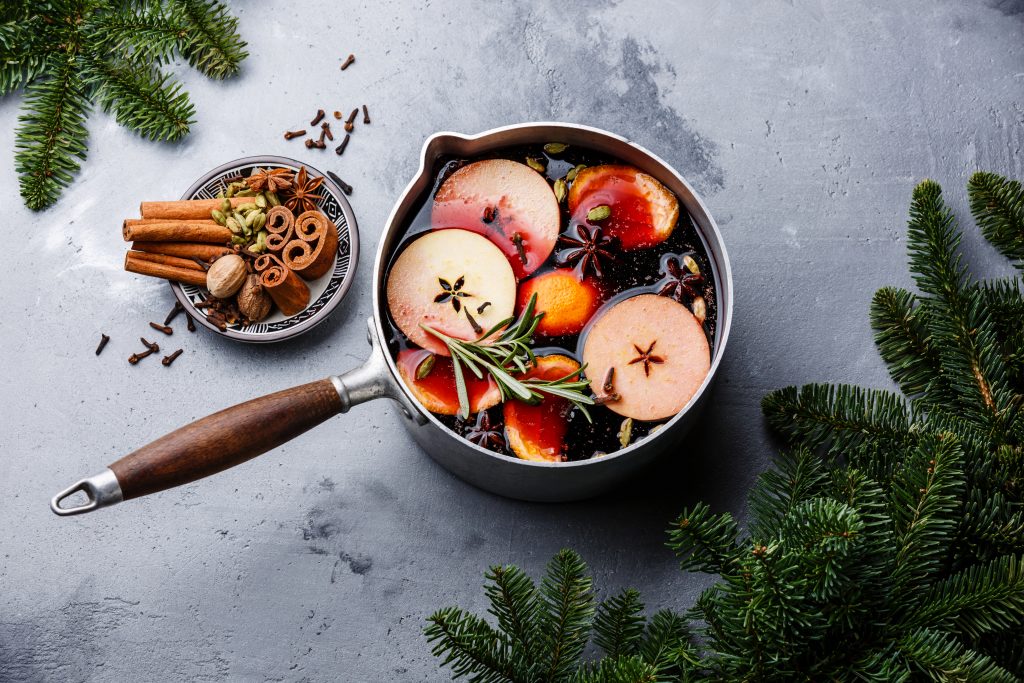 Why mulled?
To mull something over in one's mind is to let it sit or stew for a while, not to overthink it in the process but to take time concluding. In order for your various spices and flavorings to incorporate themselves into the wine they must sit in the wine for a while, whilst consistent heat is gently applied. This makes it quite an appropriate title for this beverage!
When making mulled wine it is best to choose a big bold red over a lighter bodied, fruitier wine. Choosing a boldly flavored wine allows the flavors to withstand the heating process and stand up alongside the spices you choose to add.
Mulling wine hides a lot of the small nuances of flavor found in the bottle so a high-quality wine is not necessary and house wines are usually the go-to choice for restaurants & bars making mulled wine. Back in the day, the wine used for mulling was usually considered the "stuff that you wouldn't drink on its own." The mulling process including the spices added worked to mask the low quality of wine and turned it into a delectable drink.
Over history, the different spices added to mulled wine have evolved and changed along with the tastes of the day. Nowadays, popular mulled wine spices include cinnamon, nutmeg, allspice, cloves, cardamom, star anise, fennel seed, and bay leaves. Sugar, honey, or maple syrup are also often added, and expect orange slices, either dried or fresh. Some people add apples, some add raisins, some may add lemon or lemon peel. Many people also like to spike it with brandy, flavored or unflavored, to give in an extra kick. If brandy isn't your thing then aged rum is tremendous alternative.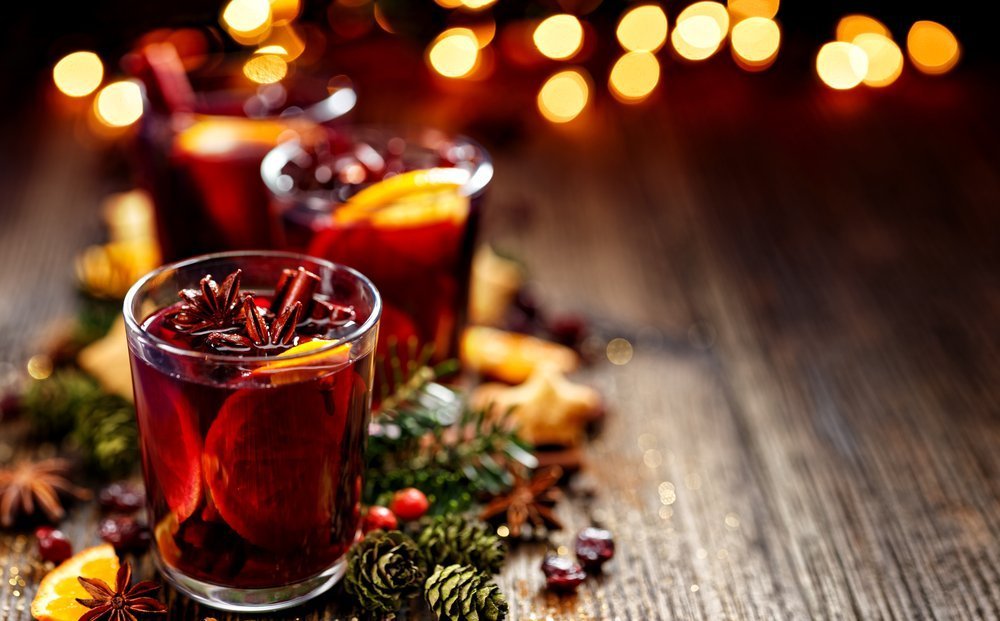 Mulled Wine Recipe
Below is a standard recipe for mulled wine, and you can feel free to deviate from this as much as you wish! Mulled wine is an art, not a science. No recipe is for everyone, some may be too sweet, and some may be too heavily spiced. Play around with it until you find what you like!
1 bottle of red wine
4 tablespoons of brown sugar
1 Cinnamon stick
2 Whole cloves
1 Star anise
8-10 gratings of nutmeg
1 Orange – thickly sliced (discard the ends)
Directions:

1. Put the oranges and sugar into a large pot on the stove. Pour in some red wine and begin to heat, stir continually.
2. Whilst stirring press onto the orange slices to help extract their juices and flavor.
3. Stir until all the sugar is dissolved then turn up the heat until the mixture is simmering.
4. Add the rest of the ingredients and the rest of the wine, turning down the heat so that the mixture still heats but does not simmer. stir occasionally. It should be ready after around 20-30 minutes. Remember: the longer you leave it the more the flavors will amalgamate, and the better it may taste.
5. Ladle the mixture into heatproof drinking vessels and serve hot. Garnish with a cinnamon stick or slice of orange if you wish.