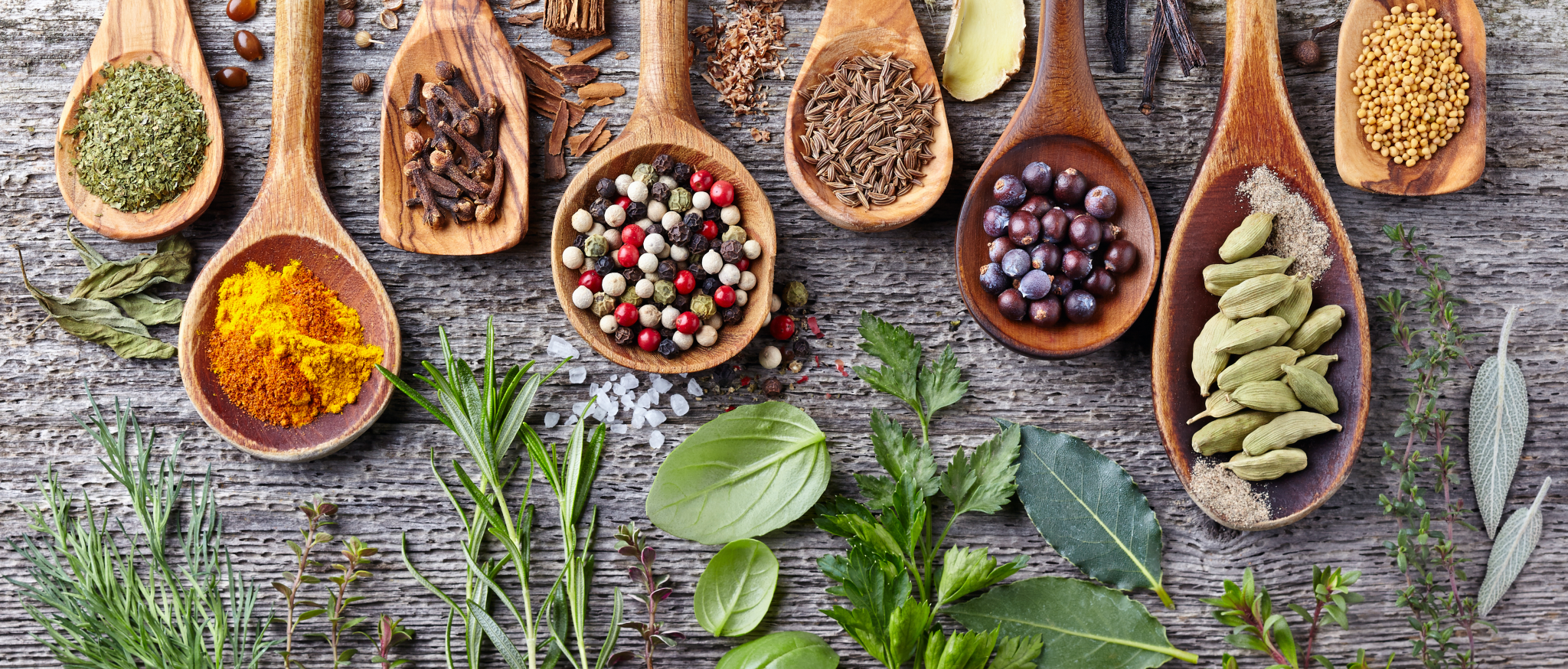 Our Favorite Herbs To Use In The Summertime
Seasonal menus and ingredients are an excellent way to showcase the season's offerings. It can elevate your flavor profiles to achieve amazing combinations and unique fusions. Herbs and spices play a vital role is giving your dishes character and identity, whether its experimental, cultural, or seasonal! Utilizing seasonal herbs can even give a seasonal spin to classics and favorites.
Here are some of our favorite herbs to use during the summer!
Tarragon


Tarragon is a perennial herb with a seasonal peak in late June. It contains flavor notes that are reminiscent of licorice due to the presence of estragole, which is also present in anise and fennel. Tarragon infused White Sangria adds a dynamic flavor and compliments the punch of the libation. It pairs well with fish, meats, vegetables and can be added to mayonnaise to elevate deviled eggs. If boiled with fruits and berries, it can create a lovely summer punch.
Basil

Tradition & Recognition. We love to see basil take the stage in classic combinations and give us the satisfaction we're looking for. Basil contains small traces of estragole along with sweet peppery touches. Although widely known as an Italian herb, it can be utilized in both food and beverage and add a sweet yet savory element that compliments the lighter notes of your dish.
Basil is a flexible herb that will play to the ingredients you're using. To showcase the sweetness of basil pair it with sweet fruits as peaches or strawberries. If you're looking to play to the peppery side of basil you can combine it with hot peppers and create a counter-balance!
Thyme

Used year round and during every season, thyme thrives in the warmer months of the year. A lovely element to many ingredients, thyme adds a smoky character and can be overpowering if you have a heavy hand. To amplify the smoky character of this herb give it a quick flash with a torch before adding it to a cocktail!
Mint


Mint is a flavor that is very familiar to most people. This gives you the perfect opportunity to showcase the herb in more creative ways than just beverages. Adding mint to summer salads elevates the crisp and fresh flavors due to its component of menthol. It gives a physically cooling effect in comparison to hot peppers giving off heat.
Dill


Often overlooked, dill creates warmth and body in simple dishes. Although it has slightly bitter undertones, it pairs well with heavier dishes by sustaining wholesome flavors and keeping them at bay. Try adding dill to simple BBQ classics such as potato salad or coleslaw!
Cilantro

Love it or hate it, cilantro packs a pepper/citrus punch and gives life to dishes that need a palate cleanser! To some genetically unique individuals, cilantro tastes like soap! Using cilantro as a fresh garnish on spiced up heavier dishes is basically the equivalent of squeezing lemon on your salmon.
What herbs do you like to use during the summer? We want to hear about it! Don't forget to share in the comments below or on any of our social media accounts. Follow us on Facebook, Twitter, Instagram, and YouTube!