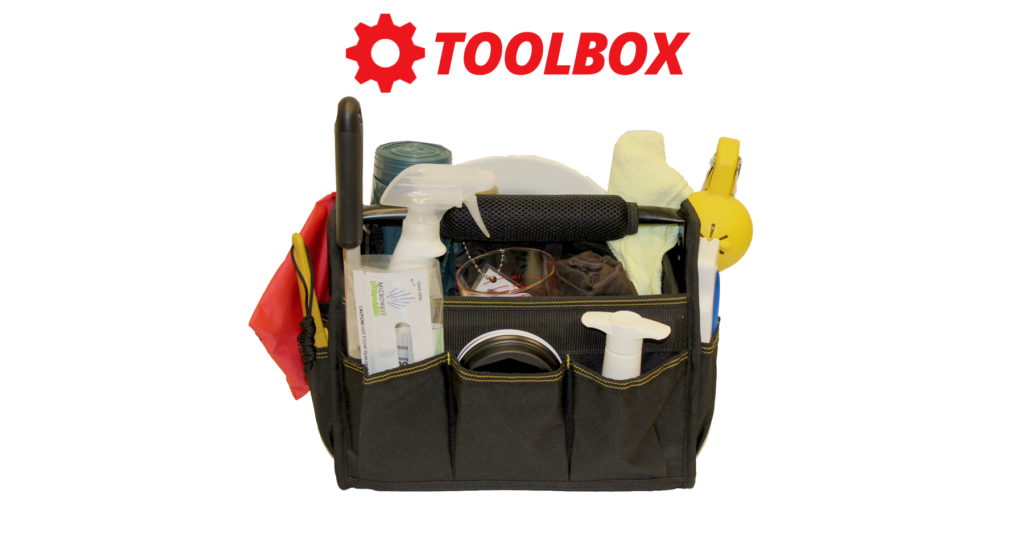 Photo Blog: The PJP Toolbox
Every quarter, PJP's Sales, Procurement, and Marketing teams get together to try and make sure that we are providing the best service possible for our wonderful customers. One of the ways we try to ensure we are doing just that is we make sure we always always bringing you the newest and best products available in the market.
With that goal in mind, we have created something very special that we are excited to introduce to you today. The one and only PJP Tool Box.
The PJP Tool Box is a literal Tool Box filled with a bunch of great products that will act as tools to help your business to succeed. We armed each and every one of our sales people with one of these tool boxes, and encouraged them to get out and visit our customers, and show them these great products. The whole purpose of the tool box is to start a discussion about what PJP has to offer than can help your business be more successful. So the next time you meet with your PJP Sales Person, ask them what is in their tool box! They're sure to have great products that you can use to make your business more efficient, save you money, and just all around make you more profitable.
It's only been a few days since we officially launched the PJP Tool Box, but already we've seen an overwhelming response from our sales team and the customers they are showing these great products too. So for this week's blog we thought we would share some pictures of those successes with you. Take a look!
As you can see, our salespeople are having some fun with the Tool Box on the road, and taking them to all sorts of different locations!
Here we've got our customers testing out Dawn Power Dissolver! An amazing product that can remove even the toughest grease and grime from your pots and pans. Just look at the difference it makes!
Check out how strong our SureBlue trashcan liners are! We actually managed to get some of our customers to test them out by letting us lift them up in the bag! Impressive stuff!
And there is so much more where that came from! If you're interested in seeing more about the PJP Tool Box follow along with #PJPToolBox or ask to connect with your sales person on their social media accounts! Or you can follow PJP on social media as we'll be posting plenty of updates there as well. Don't miss out on the Tool Box hype! Ask your salesperson what's in their tool box!