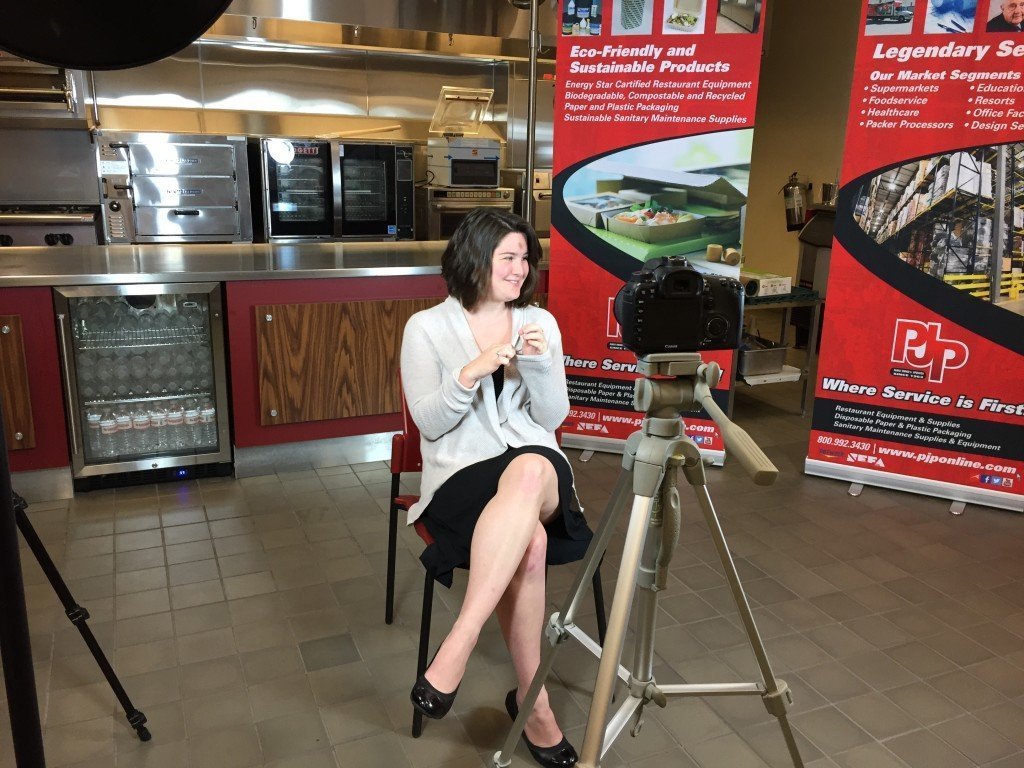 Photo Blog: This Is It TV Shoot
Monday was a pretty awesome day here at PJP's corporate headquarters. We were fortunate enough to host our friends from i-g creative, who were using our famous Culinary Academy to film some great footage for This Is It TV. PJP has recently partnered with i-g and This Is It TV in order to highlight a few of the amazing chefs that create culinary masterpieces for some of PJP's incredible premier customers. We are also hoping to provide a whole bunch of other informative and interesting programming, such as food safety tips, product information, and a whole lot more!
So with this blog entry we wanted to take you behind the scenes at Monday's shoot and show you a glimpse into some of the great stuff we caught on film. And since a picture is worth a thousand words, rather than just describe it to you, we thought we would show you all the great pictures we took from the day in the form of a photo blog!
The first footage we got of the day was some great interviews with some PJP employees. They all came in and spoke about the great company culture here at PJP.
Next, we brought in Mr. Furia himself, the man who founded the company way back in 1963! He shared a bunch of amazing company history, and the values that he tried to instill in the company and pass onto his son, Tom Furia Jr. who now acts as CEO and runs the company.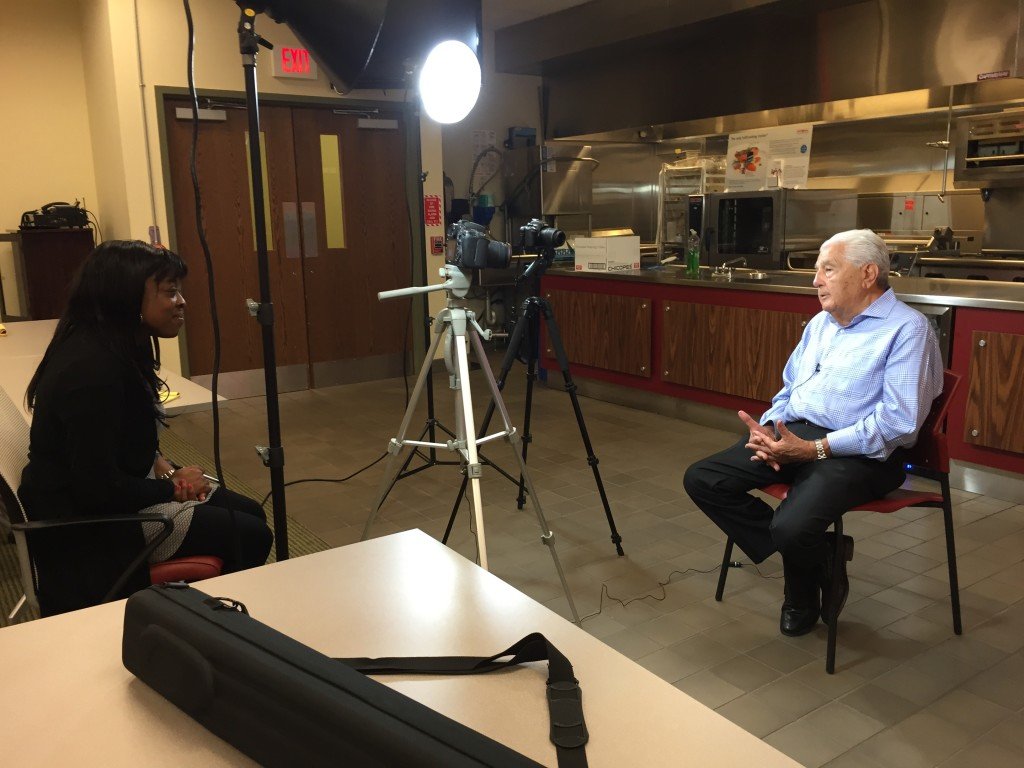 Up next we brought in the one and only Peter Scarola, head pastry chef from R2L! Peter was kind enough to show us how to make some incredibly delicious Pumpkin French Toast. It was exactly as delicious as it sounds.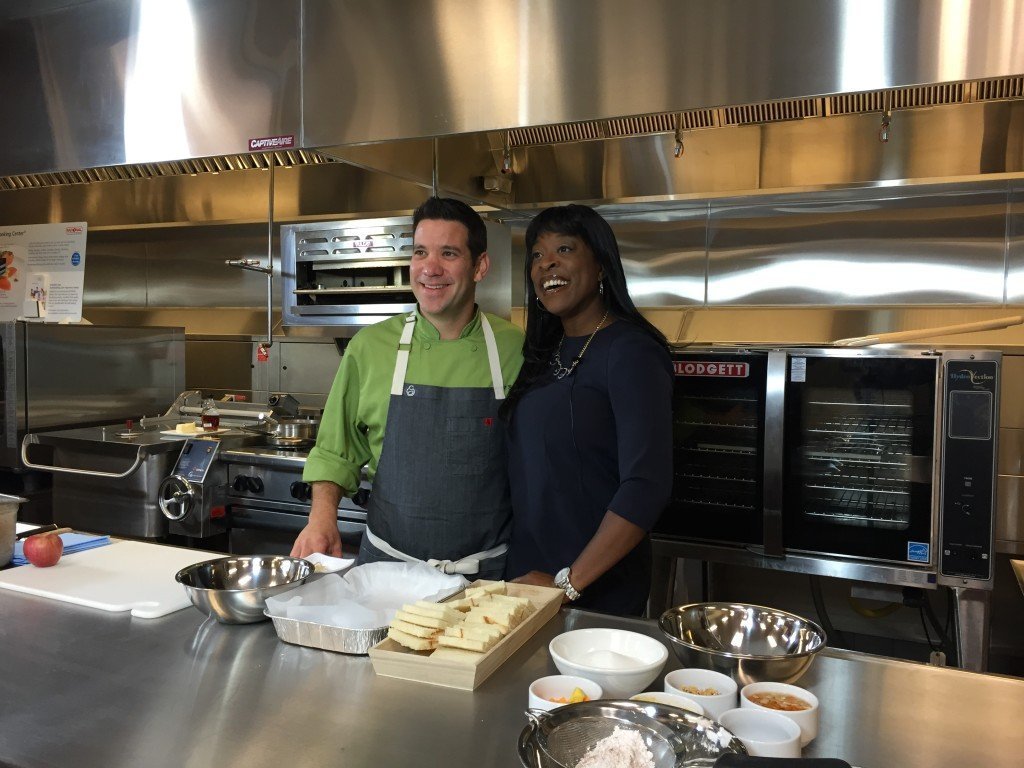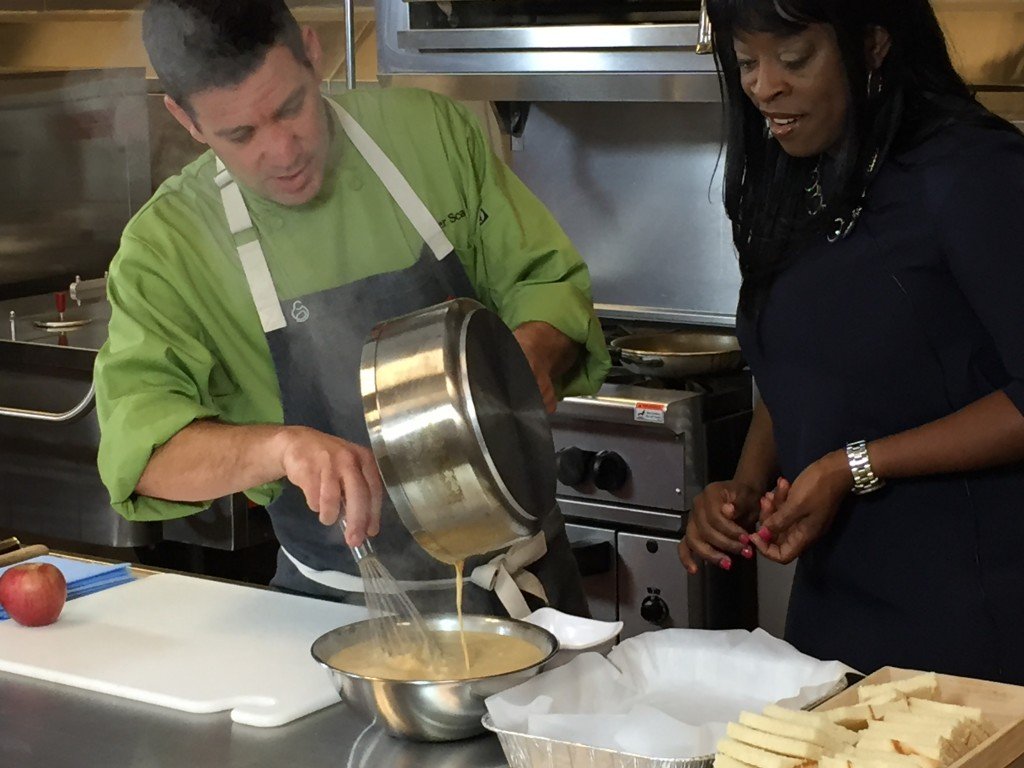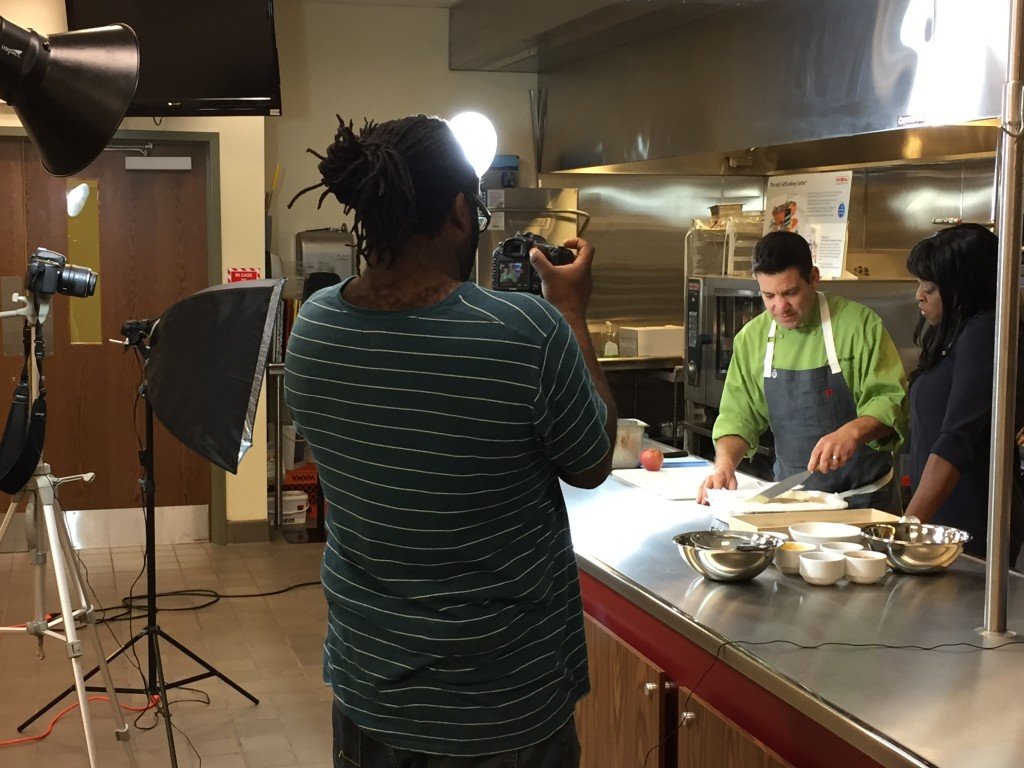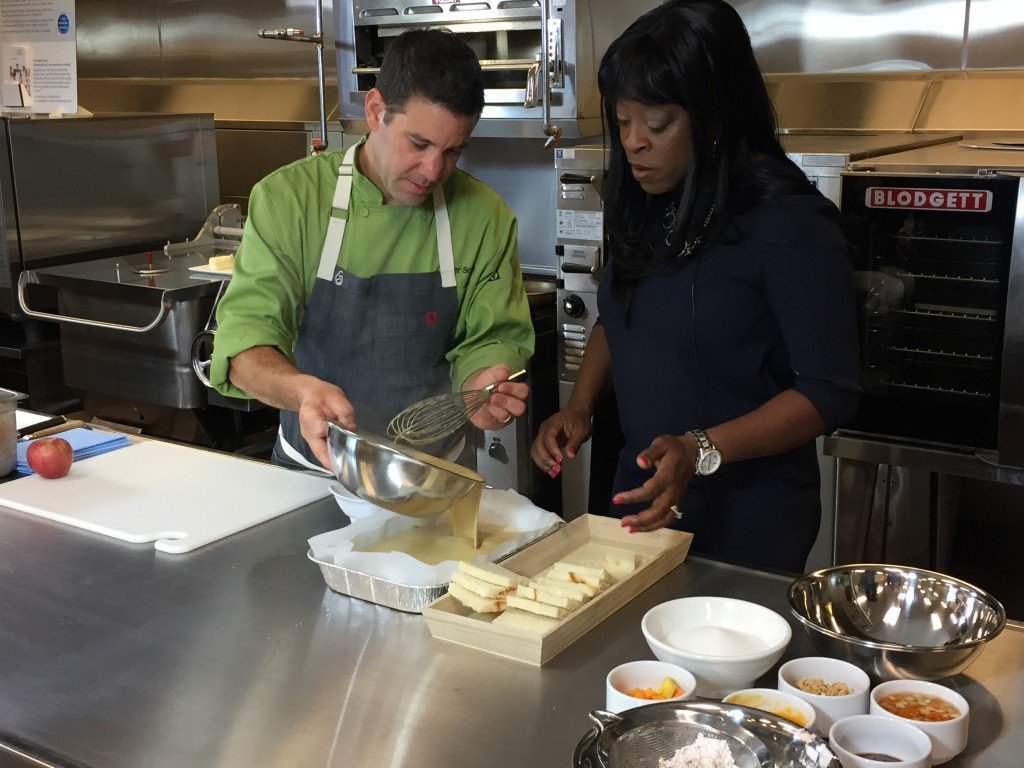 You can tell how much fun Cheldin, our wonderful host, was having with Peter. It didn't hurt that the final product they made was making everyone in the room's mouth water.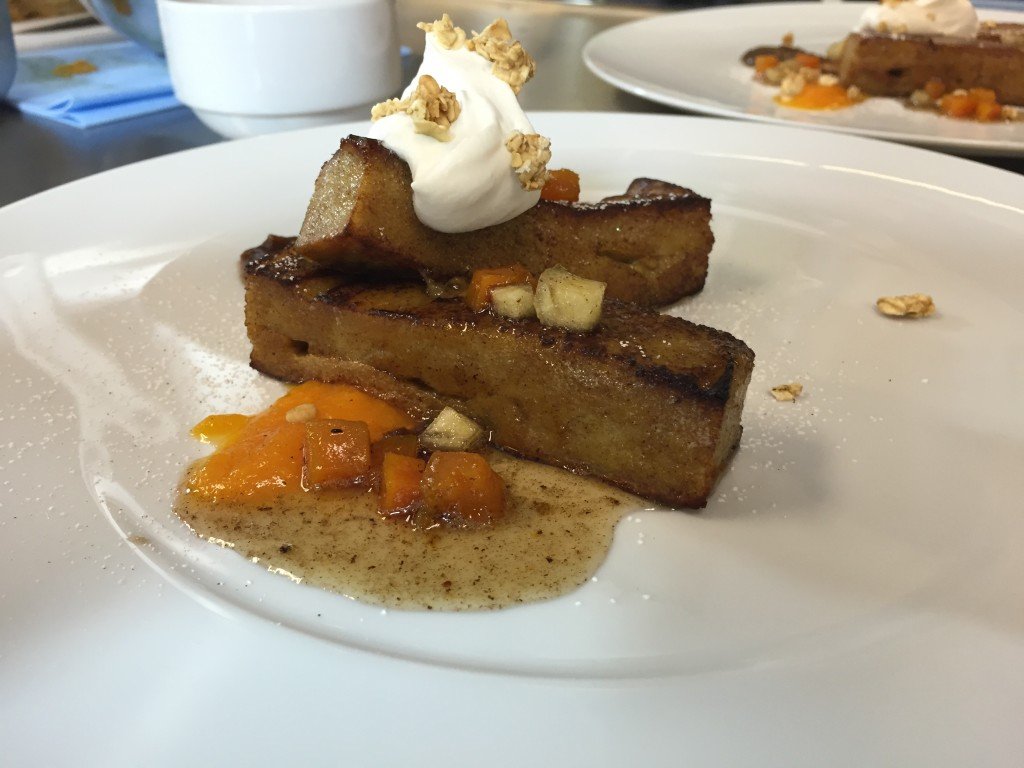 Does that look incredible or what!? We mentioned above that a picture is worth one thousand words, but not even TEN thousand words would be enough to fully capture the deliciousness of this Pumpkin French Toast.
Next up we had our very own Food Safety Scientist, and King of Tabletop, Bill Daily to teach us about the importance of proper sanitation.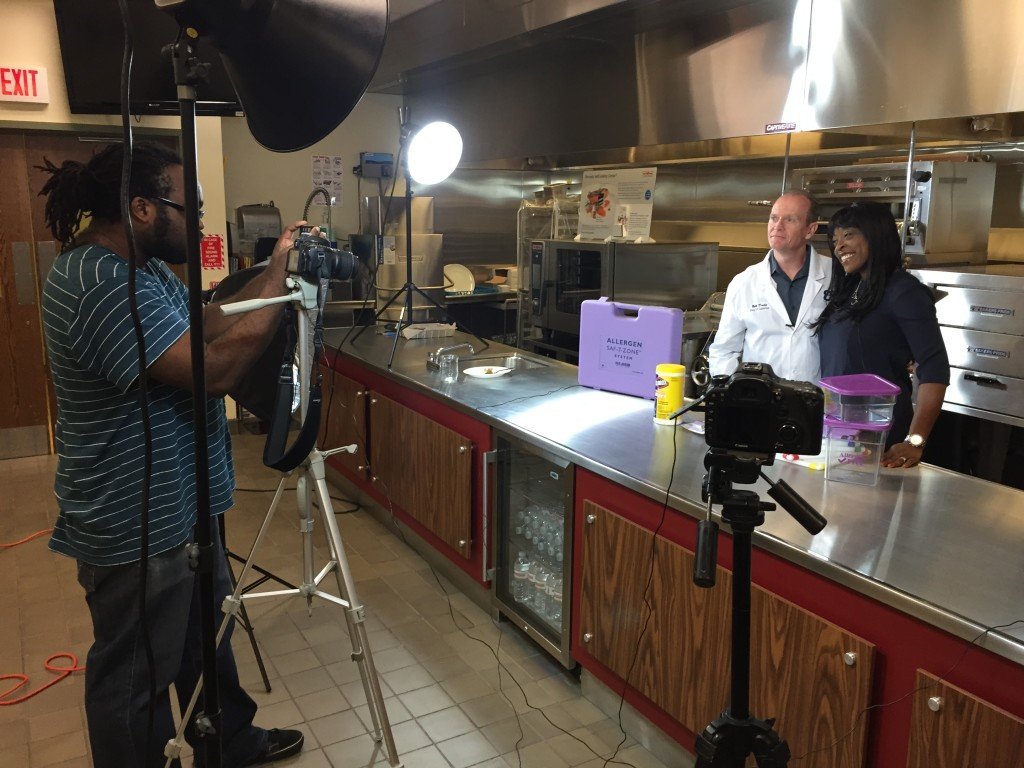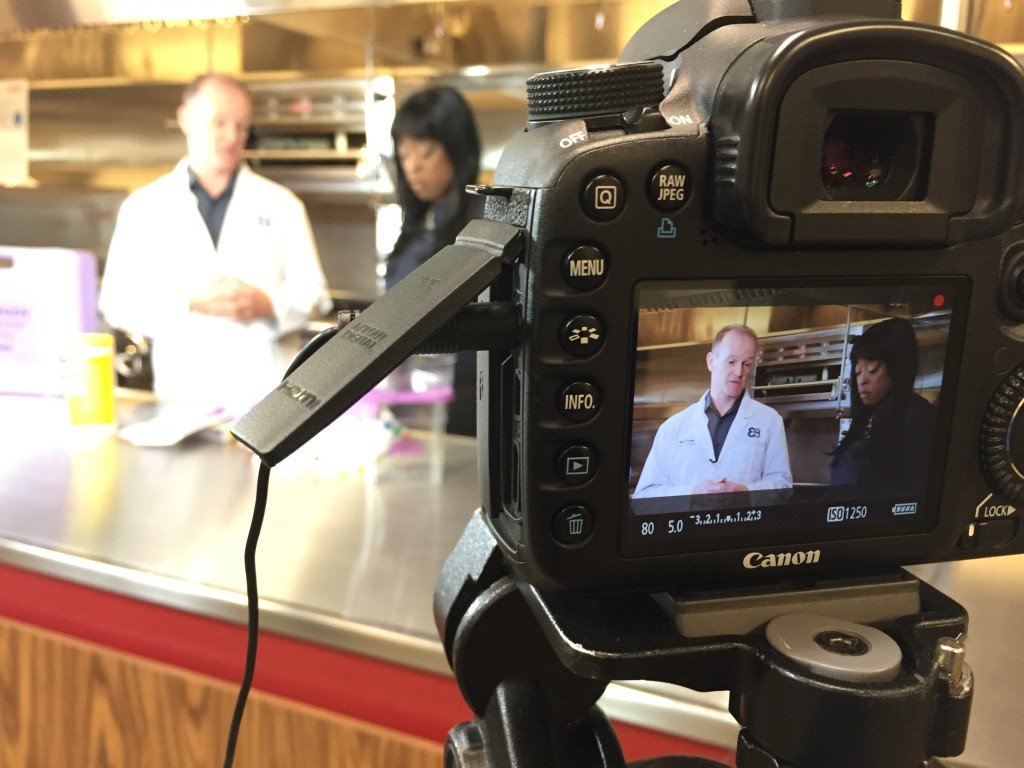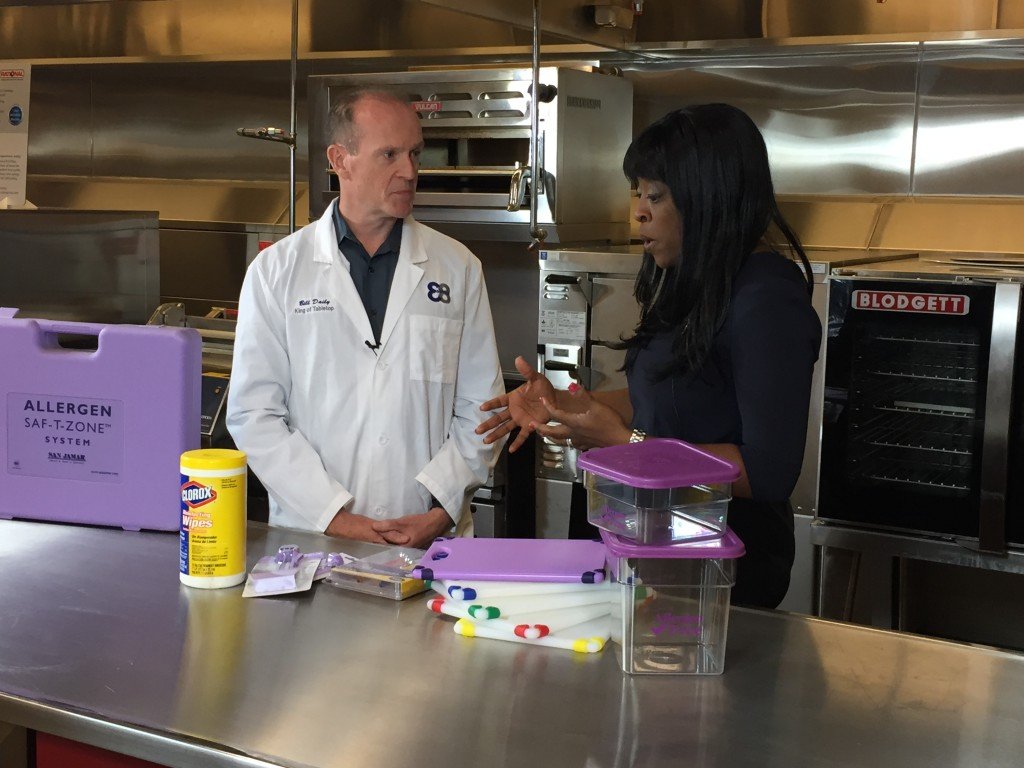 And that was it! All in all it was a tremendously productive day at the PJP Culinary Academy. If you're one of our customers, or if you're not and just interested in learning about the great service don't hesitate to contact us about seeing the Culinary Academy or our amazing show room! Service is always first here at PJP, and we're always looking for great opportunities to add to our customer experience. So come on down to our corporate headquarters and see all the great things we have to offer!