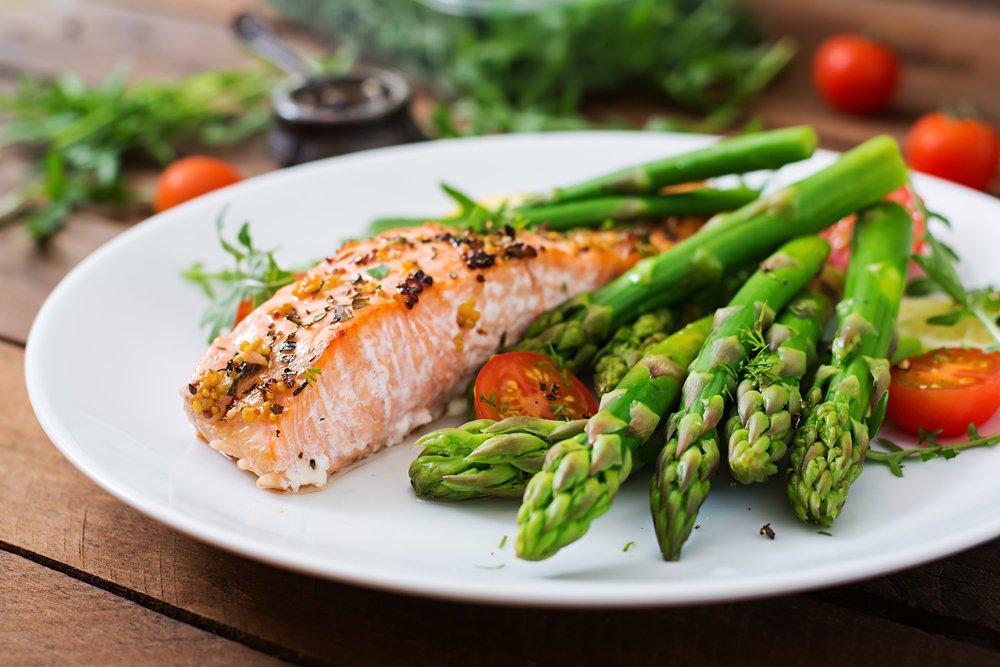 Top 10 Spring Recipe Ideas
It is finally Spring Time! The season where the air becomes a little clearer tastes become more crisp, and we can finally breathe in the fresh air. As seasons change, menus change with them. To help you we've rounded up the Spring-time ingredients and also given some creative recipe applications.
Lamb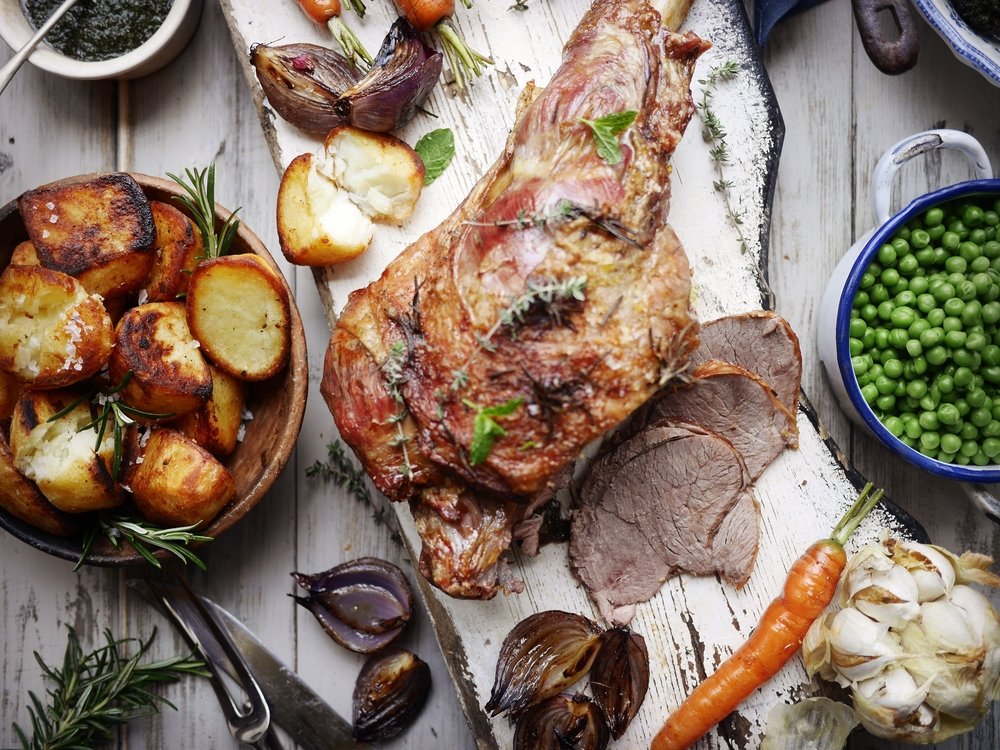 Why is lamb so popular in the spring? Historically, lamb would have been one of the only fresh meat options available after the long winter. Sheep were kept through the colder months, instead of slaughtered with the other livestock, because of their natural 'coats' allowing them to survive through the winter. Hence why we see lamb recipes used in many spring-related holidays, like Easter and Passover.
Here is a deliciously creative for Slow Roasted Spiced Lamb Shoulder with Sumac Onions
Fava Beans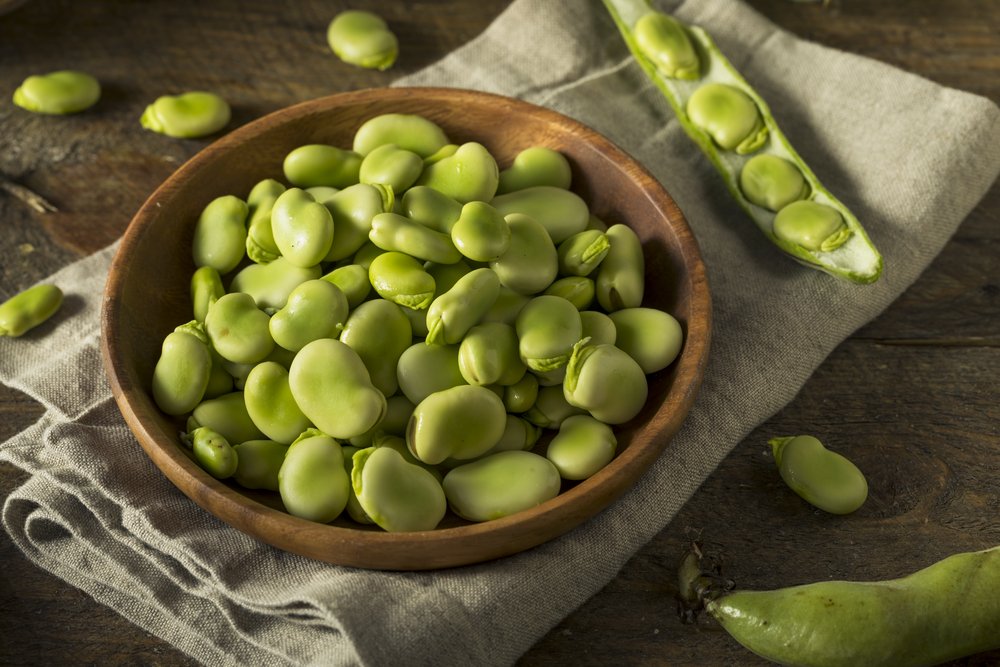 Fava beans are almost an exclusive Spring menu item with peak season starting in March and ending in early May.
This recipe for Flatbreads with Fava Beans, Cucumbers and Burrata screams Spring.
Ham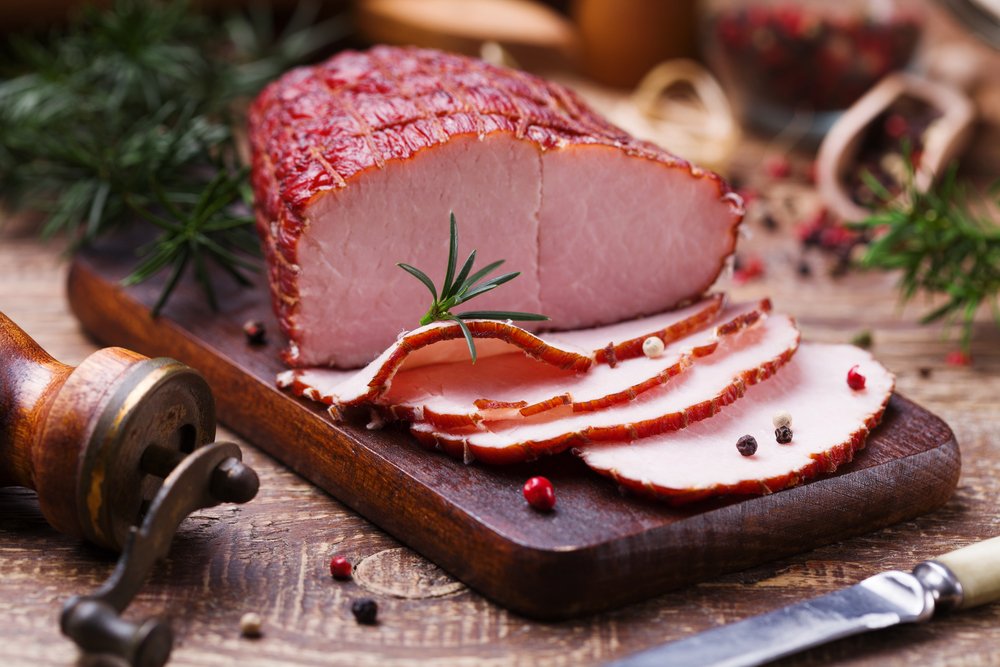 Why is ham so popular in the spring? Pigs were slaughtered before the winter with many of the choice pieces being eaten right away. The legs, however, were salted and left to cure over the colder months, ready in the early spring.
Simple yet delicious are the tactics with these two ham recipes. Ham and Peas and Glazed Jerk Ham
Salmon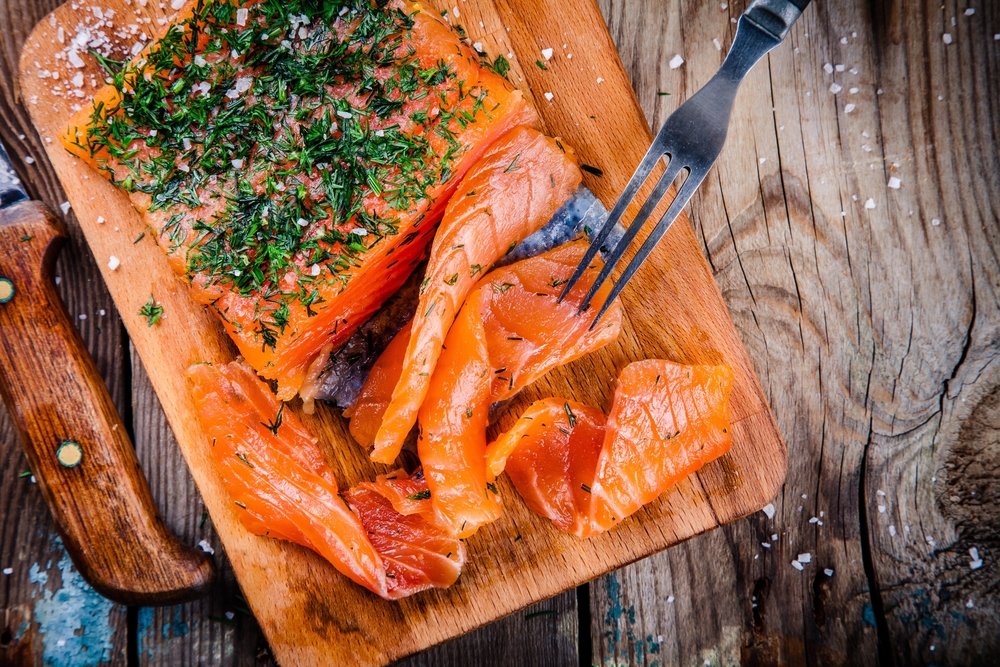 Why is salmon so popular in the spring? Depending on the region, spring kicks off the spawning season for specific species of salmon, making fishing for salmon easier and more desirable for fisheries.
House-made cured salmon or smoked salmon are creative ways to reintroduce this popular menu item into your spring offerings. Citrus Cured Salmon and Smoked Salmon.
Eggs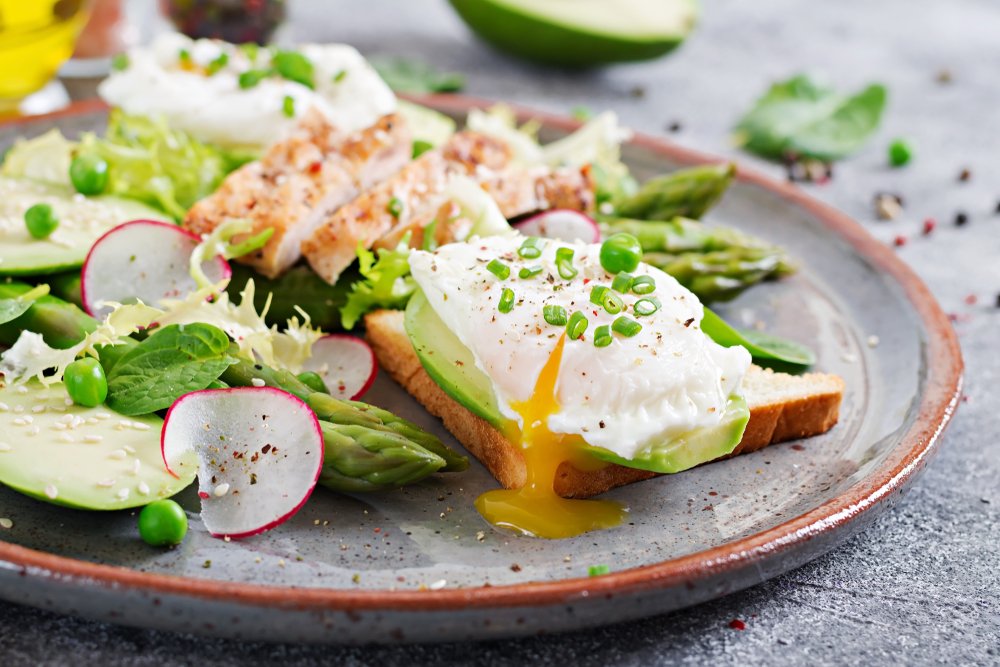 Eggs are symbolic of rebirth. Changing of the cold barren environment of winter to the fresh liveliness of spring. That is why there is so much symbolizing in Easter and Passover holidays
Two creative spring themed egg recipes are this on for Egg and Merguez Sausage Wraps and Truffled Toast with Radicchio and Egg.
Ramps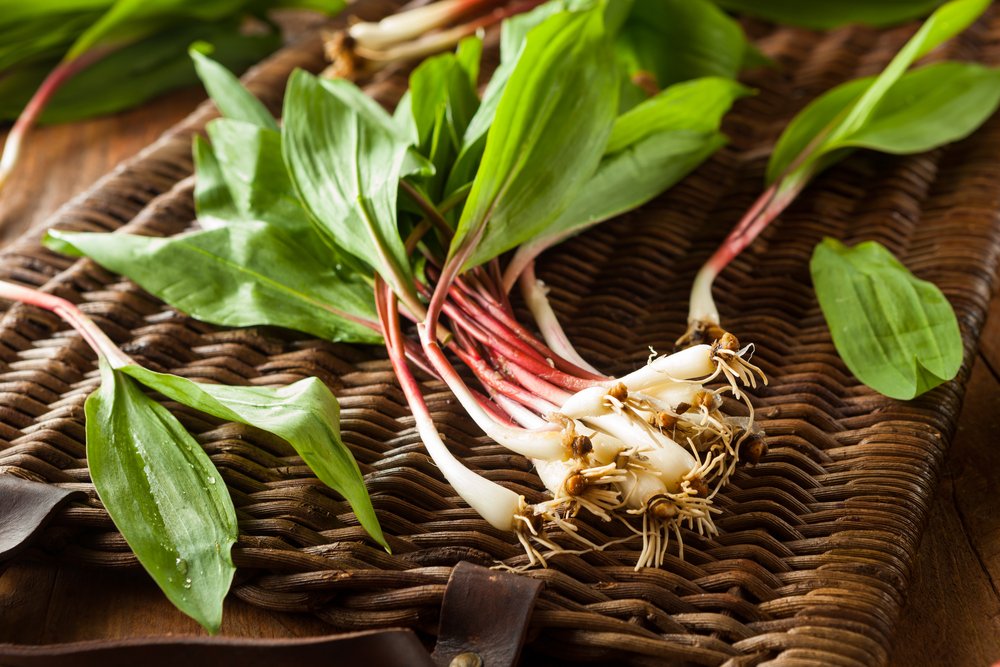 Ramps are with us only for the shortest time in Spring with the season being only from April to early June. Take advantage of these flavorful menu additions like this recipe for Bacon and Ramp Vinaigrette or Warm Potato Salad with Spring Ramps.
Strawberries

Strawberries are available all year round, that is true, but the best strawberries are fresh grown and picked in the Spring, with peak season beginning in April through June.
Strawberries are wonderful in many classic preparations although I love the creative uses in these two recipes, Sweet and Sour Strawberry Semifreddo with Black Sesame and Strawberry Basil Shortcakes.
Rhubarb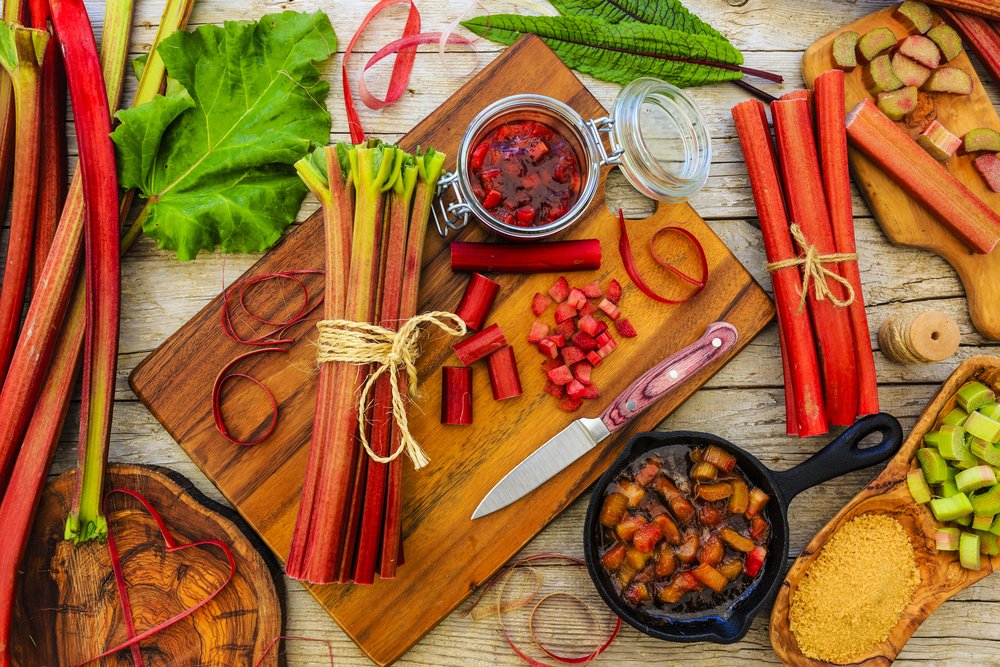 Rhubarb is an item with a short growing season, here today gone tomorrow, beginning in April through June. Famous for its use in pie, I've got a few different recipes.
I love these two recipes, one for Cheesecake with Charred Rhubarb Compote and Rhubarb and Angelica Jam.
Goat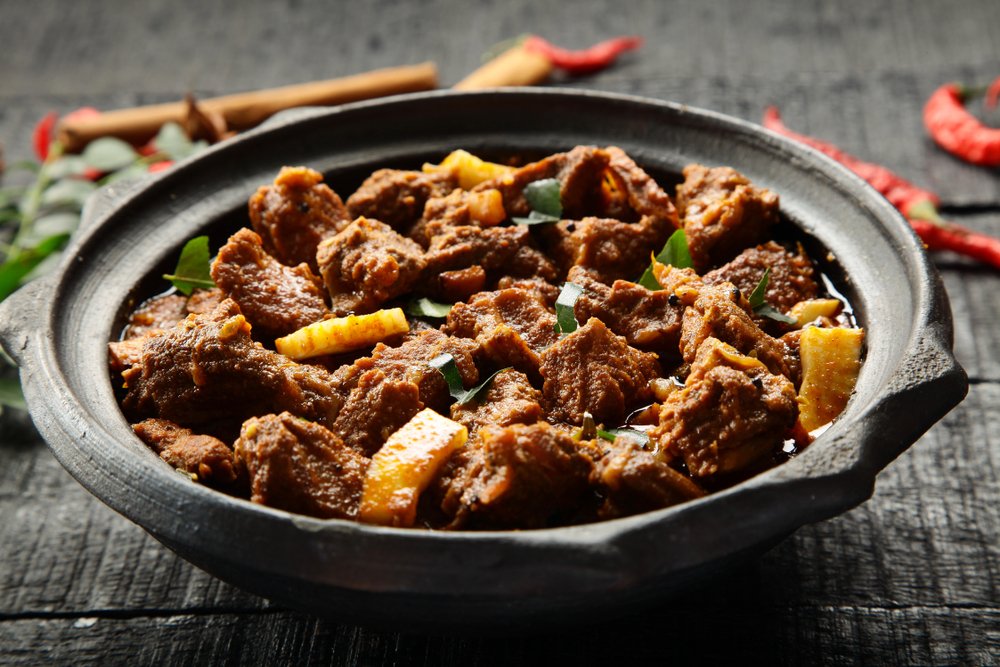 Emerging as a popular alternative to lamb while being extremely affordable and uniquely delicious. These two recipes one for Moroccan Goat Curry and Pappardelle with Milk Roasted Baby Goat Ragu will not disappoint!
Asparagus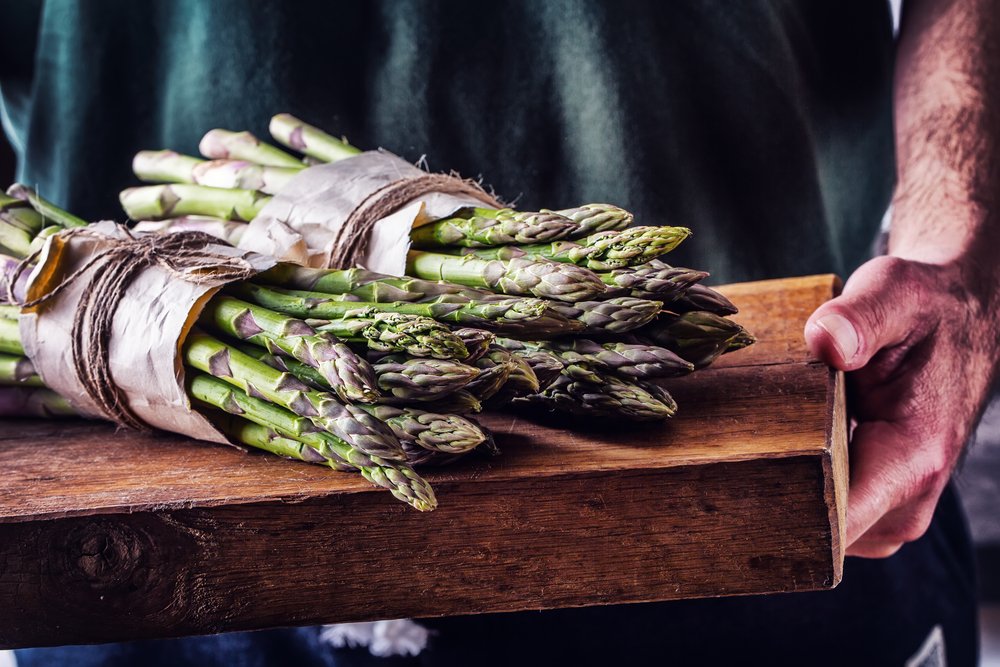 Asparagus season runs the stretch of Spring, with the first shoots appearing as early as February and ending around June. Asparagus, another one of our year round options, is at it very best during this season.
I love these two recipes, this one for Charred Asparagus with Citrus Bagna Cauda and Blistered Asparagus with Peanuts