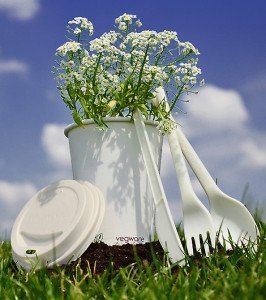 3 Easy Steps To Host A Zero Waste Event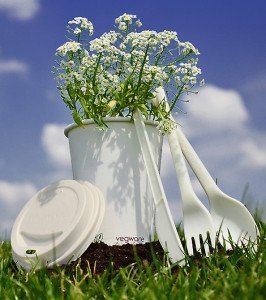 Running a business is more than just focusing on the bottom line. It is equally important to make sure your business is acting ethically and responsibly. Your company's actions affect more than just your profit margin. It also affects the community you operate in and the environment we all share. It's important that we all make a commitment to sustainability. That's why PJP has made it a part of its mission statement to offer solutions to our customers which promote the goal of a sustainable society and reduce our overall environmental impact.
So, how can PJP help you promote sustainability through your business? By helping you make your next catered event a Zero Waste Event.
So what is a Zero Waste Event?
A Zero Waste Event is an event in which at least 90% of all the waste generated by the event is either composted or recycled. The ultimate goal being that very little ends up being sent to landfills. The best part is that any sized event, from a small business lunch to an upscale gala, can be turned into a Zero Waste event. There are so many solutions available, it's actually quite easy. Just follow these three simple steps and you're well on your way to making a difference for the environment.
Step 1: Preparation
If you're planning to host a Zero Waste Event, the first thing you're going to want to do is talk to your caterer. You'll want to discuss what options they have for reusable or compostable plates, utensils, napkins, and other service ware. You're caterer will probably have plenty of quality options already, but if not, our PJP Marketplace Web Store has a great selection of Eco-Friendly items for you to choose from.


Another thing you'll want to talk to your caterer about is serving food in a buffet style. Bulk food and drink options will reduce waste and resources used at the event which makes your job that much easier.
Lastly, you'll want to make sure there is a plan in place to pick up your compostable and recyclable materials after the event. Many caterers already have relationships with companies that will take care of this kind of service, but it's important to make sure you're covered. You don't want to be stuck with several bags of compost an no one to make sure it gets properly disposed of!
Once you've done the necessary preparation you're already well on your way to making your event Zero Waste.
Step 2: Communication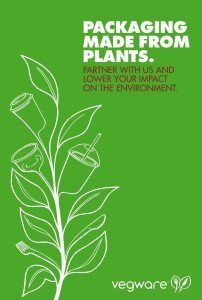 One of the most important aspects of hosting a Zero Waste Event is effective communication. If you don't let your guests know what kind of event they are attending, it is highly unlikely that they will follow the guidelines necessary to make your event qualify as Zero Waste.
When sending out invitations or making up flyers for the event, make sure you advertise clearly that one of the goals for this event is to greatly reduce the waste created. Tell your guests that, with their cooperation, you can make sure that the event has a minimal environmental impact.
Not only does this communication let your guests know of your goals in advance, it may also help boost attendance. Many people are concerned about environmental issues, and those people will be much more likely to attend an event that is committed to reducing waste.
Step 3: Execution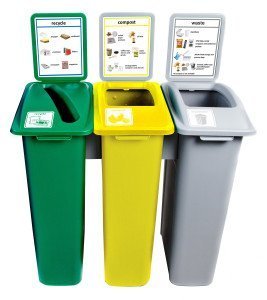 The last and most important step for hosting a Zero Waste Event is making sure things go according to plan day-of. If all of your guests dispose of their waste into ordinary waste bins then all of your hard work and preparation will be for nothing.
It's important that you prominently display your compost, recycle and ordinary waste bins and have clear signage indicating which waste goes into which bins. You may even want to go so far as to have volunteers stand by the bins to help ensure guests know where to properly deposit their waste. If you don't have volunteers available from your organization, you can always ask the caterer to assign extra staff there to make sure things are disposed of properly.
Once that's taken care of you can stand back and relax knowing that you're event will produce almost no waste!
With the proper preparation, communication and execution, reducing your event's impact on the environment is easy.