3 Environmentally Friendly Product Lines To Substitute For Styrofoam
There was some big news out of New York City this past January. Current mayor of the city, Bill De Blasio, announced that his administration was banning the use of Expanded Polystyrene, or Styrofoam. What this means is that food service institutions, retails stores and manufacturers are not allowed to possess, sell, or offer the use of anything made of Styrofoam. This includes any cups, plates, trays, clam-shell containers or packing materials made of Styrofoam, including such things as packing peanuts. This ban will begin on July 1stof this year
The mayor and his administration determined that Styrofoam is simply not recyclable, and therefore it is a hazard to the environment. To determine this, the mayor's office consulted with various corporations such as Dart Container Corporation, a PJP vendor, along with other stake holders and non-profits. Together they found that not only is Styrofoam not recyclable, there is no post-consumer market for it. It just can't be reused.
In an issued statement the Mayor said, ""These products cause real environmental harm and have no place in New York City. We have better options, better alternatives, and if more cities across the country follow our lead and institute similar bans, those alternatives will soon become more plentiful and will cost less. By removing nearly 30,000 tons of expanded polystyrene waste from our landfills, streets and waterways, today's announcement is a major step towards our goal of a greener, greater New York City."
Even though PJP is based in Philadelphia, we are fortunate to have a lot of customers in NYC, and we have discussed our company's commitment to the environment before at length. So as always, we have a wide array of environmentally friendly solutions available for our customers in New York, or any of our customers outside of New York who wish to follow their lead and remove Polystyrene from their business.

Vegware is a company based out of the United Kingdom who is pioneering the development and manufacturing of eco-friendly catering disposables. They strive to make products that are stylish, fuctional, economic, and, most importantly, sustainable. By making products that are 100% compostable, Vegware has shown a nearly unrivaled commitment to the environment, and of course you can get Vegware products for all of your business needs through PJP.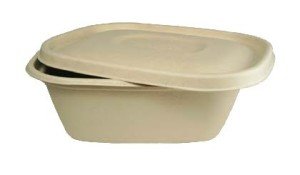 World Centric was founded in 2004 to raise awareness of large scale humanitarian and environmental issues. Beginning by hosting award winning documentaries and speakers on environmental, social, human rights and peace issues, World Centric's primary goal was awareness, but it starting in 2005 they began to sell fair trade compostable products to become a self-sustaining organization. Now, the sale of compostable products has become World Centric's main trade, due to the rapidly growing market for such products. Since 2009 World Centric has offset al of its carbon emissions and given at least 25% of its profits to grassroots social and environmental organizations. If you want to purchase the high quality World Centric product line and support a company whose goal is to make the planet better for everyone, PJP is here to help.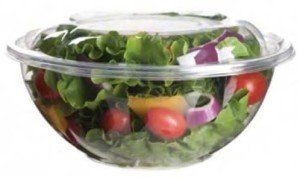 Starting in a garage in 1990, Eco Products started with the goal of selling products made of recycled materials to businesses in Colorado. Since then the company has grown considerably and offers a wide array of products of their own development that offers customers quality, affordable, compostable products made from renewable resources, instead of foam or plastic.
As always, PJP is striving to makes the community we share, and the planet we live on a more sustainable one. In order to do so, we've partnered with companies like the ones listed above so that we can offer our customers environmentally friendly solutions. If you're a business in New York City, or if you want to follow in New York's footsteps, call your PJP Sales Rep and we can help you turn your business into a much greener establishment.