4 Gifts For Your Business That Will Save Labor Costs This Holiday Season
At PJP, we love the holidays. They don't call it the most wonderful time of year for nothing. As a company, we strive to embrace the season of giving by giving back to our customers, and making sure that their experiences while working with us are more valuable than just a simple exchange of goods and services. More simply put, we seek to help our customers' businesses be more successful and more profitable.
So, in the spirit of the season, we want to give you some suggestions on how to save your business some money through reducing labor costs, and therefore increasing profits! Here are 4 gifts you can buy your business that will save you labor costs over the Holiday season:
1) Pan and Sheet Liners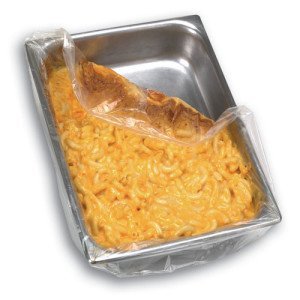 If you're in the catering business you are probably already aware of how incredibly useful pan liners are. If you're not familiar, pan liners are specialized plastic sheets that are used in food preparation. What they do is prevent food from baking or cooking onto a pot or pan surface. This prevents your pots and pans from getting dirty during the cooking process, which saves you a ton of clean up time. It's also going to improve the longevity of your pans, saving you the cost of having to replace them as often.
Pan liners are a no-brainer for any company that regularly prepares food in baking pans, or pots. Trust us, your dishwashers will thank you for this purchase. What saves them time, saves you a lot of money.
2) Dawn® Power Dissolver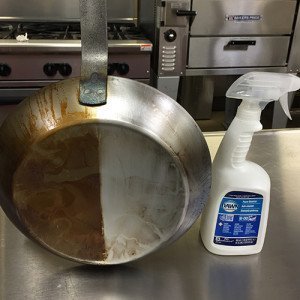 Dawn® Power Dissolver is easily one of the best grease removal products currently on the market. Grease build up on pots and pans is impossible to clean without an incredibly powerful chemical to aid the process, and nothing can get the job done like Dawn®. Simply by spraying the dissolver onto the pan and letting it sit (the longer the better) you can actually wipe the grease away without having to do any back breaking scrubbing. Power Dissolver can be used on a number of different products including pots, pans, dishes, stove tops, and even grills. Any surface that is in desperate need of degreasing, Dawn® Power Dissolver can get the job done.
3) Disposable Pans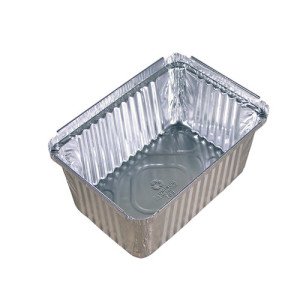 The primary benefit of using disposable pans is a pretty obvious one. No clean up afterwards. Similar to pan liners, it saves your employees the trouble of scrubbing a bunch of pots and pans after prepping the food, and anything that saves your employees time, also saves you money. But what's the benefit of disposable pans as opposed to disposable pan liners? One word: Transportation. If you're in the catering business and you need to prepare a lot of food for an event off site, then transport it to a venue or outdoor location, carrying the extra weight of all of those pans can really add up. Having a disposable option available for larger events can also save you the storage space and cost of having a stock pile of pans that you won't use very often.
4) Rational Combi Oven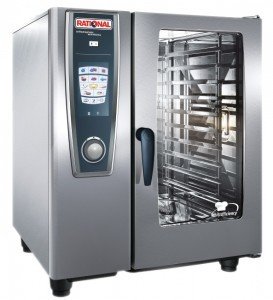 Rational's Combi Ovens are the perfect time saver for any restaurant or catering company that needs to be able to turn out massive quantities of food very quickly. On top of that, it can ensure that you don't lose any quality when you increase your quantity. Being able to cook all of the food you need to prep at once, as opposed to having to cook your dishes in advance, and then reheat them when they are about to be served will actually increase the quality of the food you're serving, and it will save your kitchen staff a whole lot of prep time. Buying a combi oven is an expensive investment, but when you realize how much labor cost it's going to save you, you'll quickly see it's a worthwhile one.