4 Sustainable Dispenser Innovations that Save Money
Are guests in your restrooms flushing money down the toilet? A recent survey from a tissue paper manufacturer indicates that 35% of Americans use more toilet paper than necessary, and about 25% take more paper towels than needed in public restrooms. Excessive use of restroom paper products is wasteful and costly to building owners. You need to reorder products more frequently, and too much toilet paper can lead to clogs. Investing in dispensers that discourage wasteful paper consumption can positively impact the environment and your bottom line. While you can't control the wastefulness of restroom visitors, there are specific sustainable solutions that cut down on paper use.
1. Coreless High-Capacity Rolls

A coreless toilet paper dispenser system is an efficient and sustainable solution for high-traffic washrooms that lowers waste and improves the user experience. Coreless, high-capacity rolls are compact, save storage space, and use far less packaging than traditional toilet paper. They can also last up to three times longer, saving time and labor. The dispensers prevent stub roll waste with a locking mechanism that protects the reserve from being used until the first is gone. Containers with clear covers let cleaning staff know when it's time to add more toilet paper.
2. Large Z-Fold Paper Towels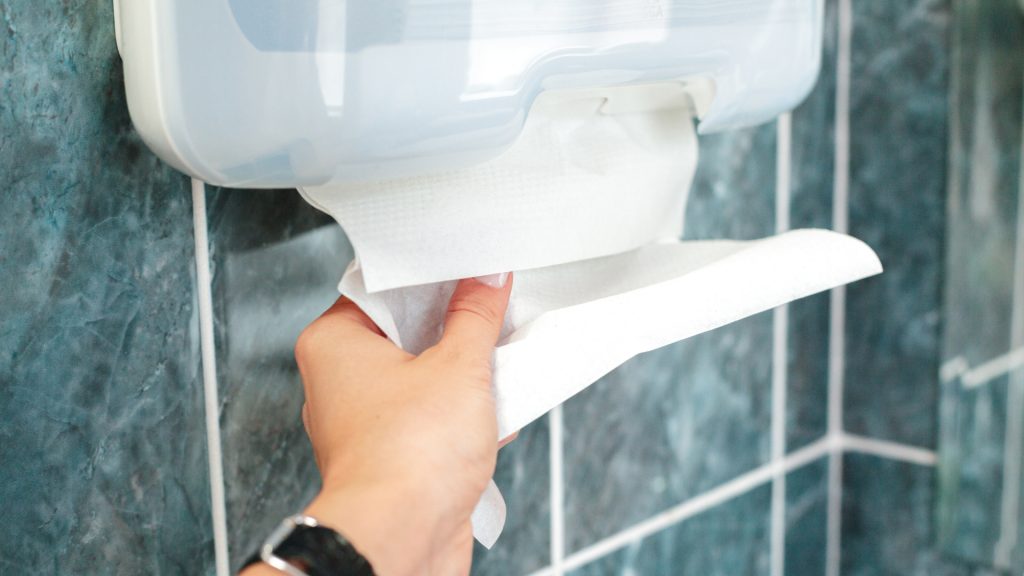 Z-Fold paper towels interlock to allow for the stable release of one paper towel at a time. When you stock the restroom with premium, absorbent products, customers are more likely to use only one paper towel. Z-fold paper towels can be used in regular dispensers that hold c-folds. However, the z-folds are superior in reducing waste and lowering costs.
3. Automated Paper Towel Dispensers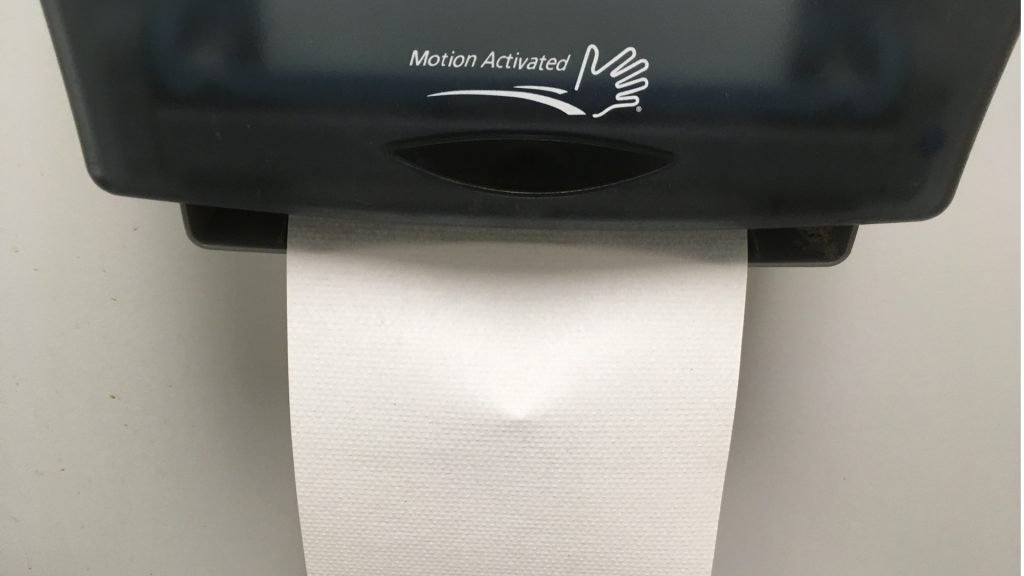 Single-sheet automated paper towel dispensing systems can reduce paper waste by up to 30 percent. Touch-less control units dispense a single, absorbent paper towel. These automatic devices give the facility manager or owner control. The machines have an adjustable setting that controls the length of the paper towel. You can also set a time-delay to discourage taking a second piece.
4. Smart Dispensers

Dispensers with smart technology integrate the Internet of Things (IoT) into restroom paper. Interior sensors wirelessly connect to a dashboard on your mobile or desktop device. The sensors track product usage and levels of toilet paper, paper towels, and soap. Smart restroom management systems let facility managers and maintenance teams analyze conditions in real time, enabling you to fix issues before receiving complaints. Smart restroom systems have been proven to improve user satisfaction, reduce waste, and lower costs.
We know that people are going to use more paper products than necessary in public restrooms. The cost of waste adds up over time. Switching to some of the dispenser solutions above can discourage wasteful consumption and save money and the environment in the long run.