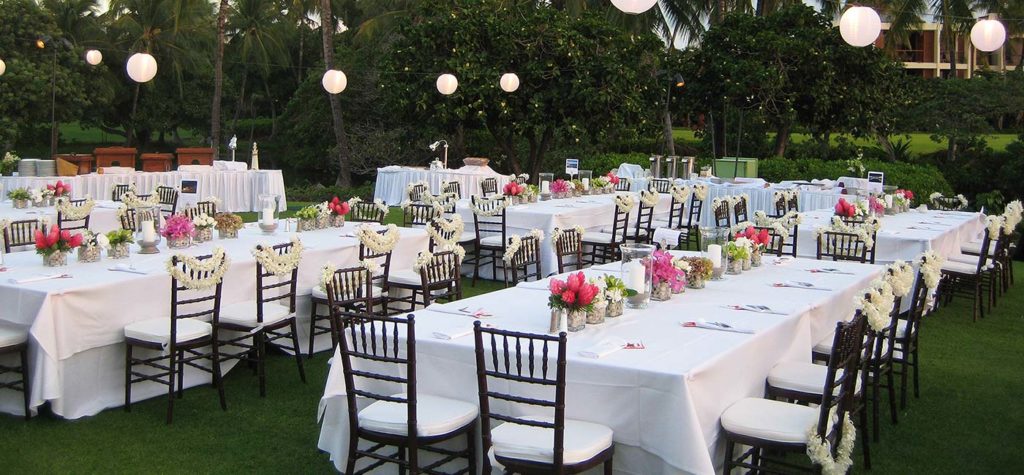 4 Things You Need To Survive The Summer Catering Season
Summer is in full swing here at PJP. We're planning company barbecues, we're spending weekends at the Jersey Shore, we're eating lunch outside. Basically, we're just enjoying ourselves. As a business owner in the food service industry, you should be enjoying yourself too. Summer months are a great time for restaurants, and an even better time for caterers.
After all, wedding season is upon us, along with graduations and all of the other celebrations that go on during the summer, the Summer Catering season is in full swing. As always, PJP is in the business of helping our customers be as successful as possible, so we wanted to give you some great product ideas to think about if you're in the catering business.
Here are 4 things you need to survive the summer catering season.
1) THERMOMETERS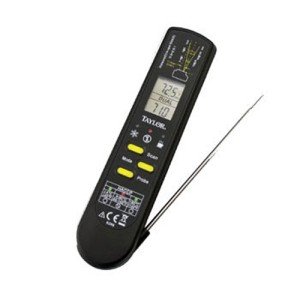 Easily one of the biggest challenges of the catering business is making sure that the food you serve is the proper temperature. A lot of the time the food you are serving needs to be prepared en masse and in a separate location from where it will be served, which means that you have to cook, hold, transport, and reheat the food before serving it. It is incredibly tricky to manage that while still serving food that is an appropriate and safe temperature to consume. That's where thermometers come in. Making sure that each of your staff is armed with an accurate and properly calibrated thermometer will help them make sure that each and every dish you serve is the right temperature.
2) COMBI OVENS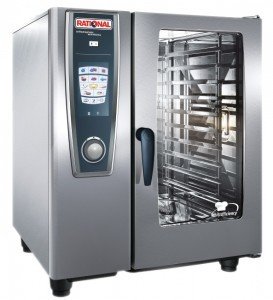 Speaking of preparing food en masse and offsite… there is no better tool for preparing a massive amount of food than a combi oven. A combi oven will give you the power you need to prepare a plethora of different dishes all at once, quickly, all while still making them taste great. When it comes to cooking for a large group of people, there really is no substitute for a good combi oven. If you want to learn more about what Combi Ovens can do for your food service business, come to one of PJP's Rational Live Cooking events where we bring in a professional chef to demonstrate the power of the Rational Oven.
3) HOT PLATES AND WARMERS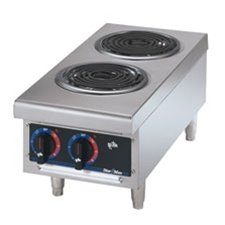 As powerful as combi ovens are, they are also not particularly easily transported between locations. That means that the combi can only take you so far. If you're preparing food and then transporting it to a different location you're going to need something that can heat it up wherever you're going. That's where thing's like hot plates and warmers come in. Remember, presentation is an important part of a quality mean, and presentation doesn't just include how the dish looks, it also includes the temperature of the dish. Thermometers will tell you how hot the dish is, but they won't help you heat it up if you need to. There are a wide variety of different re-therming devices that can address an even wider variety of catering needs. Make sure you have the right solution to your unique catering challenges.
4) PORTION CONTROL
As we all know, running a successful catering business is about more than just serving quality food. You also have to make sure that you remain profitable. One of the easiest ways to increase profitability is to make sure you're controlling your portions properly. There is no benefit for anyone to serve the customer more food or drink than they want to consume, and it usually just means that you end up losing money. With food, this involves making sure that you're properly portioning your meals so that your customers leave satisfied, without leaving a ton of extra food on their plate that you just have to throw away. With Alcohol, there are great tools you can use, such as measured pourers, to help your bartenders make sure they aren't pouring too much alcohol into their mixed drinks. This might feel like a bit of a "stingy" move on your part, but when people are at a catered event such as a wedding, they want to be able to have fun. If they are over stuffed, or if they overdrink, that might put and end to the fun. Not only does it help ensure your customers enjoy the event you are helping them host, but it's a shrewd business decision that will add to your bottom line.
If you have any more questions about how best to help your catering business be successful, don't hesitate to call your PJP salesperson.