4 Ways To Make Your Customer's Outdoor Dining Experience Amazing
Memorial Day has come and gone, and that means that the Summer season is officially upon us. These summer months are crucial ones for many in the restaurant industry, especially those in towns along the shoreline or in other seasonal towns. If you own a restaurant, the summertime is your time to really make some money. But what are the best ways to take advantage of the summer months?
The first, and best, opportunity that comes to mind when you think of summer dining is outdoor seating. When the weather is warm and the sky is clear your customers are going to want to enjoy the summer sun as much as possible. As beautifully decorated as your dining room is, nothing can ever quite compare with the sights and sounds of mother nature or a bustling city street. If your establishment has an outdoor dining area, or if you have a space you want to use for outdoor dining, how do you make the most of it? What are some things you can do to ensure that your customers have the best possible outdoor dining experience?
Don't you worry, PJP has the answers. Check out these three tips for making your customer's outdoor dining experience amazing.
OUTDOOR PERFECT DRINKWARE FROM CARDINAL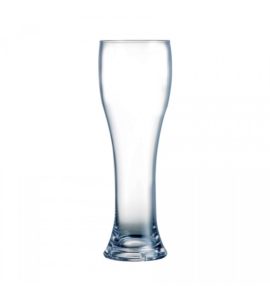 When serving drinks in an outdoor setting, you're typically putting your glassware in a precarious position. Harsh and unforgiving concrete surfaces are sure to cause your glasses to break on impact. Replacing glasses regularly can be expensive, but your options are very limited. Disposable drinkware often has a "cheap" feel to it, which can diminish the image that your establishment works hard to maintain. Luckily, there is a better solution. Outdoor Perfect Drinkware from Cardinal look and even feels like high quality glass, but is actually made from fully recyclable, BPA-free S.A.N plastic. These glasses are reusable and can withstand up to 2000 cycles in an industrial dishwasher. Outdoor Perfect allows you to serve your customers outside with quality drinkware without the fear of breakage that you normally face from normal drinking glasses.
OUTDOOR FURNITURE FROM BFM SEATING

It may seem like an obvious thing to list, but if you want to serve your customers outside, you're going to need a place for them to sit and eat. The thing that many people don't realize is that you can't just go to a WalMart and pick up a bunch of plastic chairs. If your outdoor furniture is being used in a commercial setting, it needs to be commercially rated. The typical outdoor furniture you see sold in a retail setting isn't made to withstand the elements in the same way as furniture specifically designed for commercial use. Sun and rain and general exposure can wear on cheaper materials, and if your furniture breaks with a customer sitting on it, you can be held liable for not having appropriately rated seating in your establishment.
The good news is, PJP has you covered as always. You may not be aware, but we are partnered with a number of outdoor furniture vendors who can sell you commercially rated seating that looks incredible and will stand the test of time. It may be a little more expensive than a retail option, but in the long run it is the responsible choice. \
PORTABLE BARS FROM CAMBRO

One of the biggest challanges when serving your customers outside is the extra distance your servers are going to have to travel to get them their food and drinks. It may not seem like a much, but when your servers are making hundreds of trips from the kitchen and the bar to the outdoor seating area a night, those extra seconds each time can add up. So what can you do to mitigate some of that time lost? Easy, you bring the bar to the server, instead of making the server go to the bar. Cambro, a proud partner of PJP, makes some great portable bar solutions that can be transported just about anywhere. They work great for any outdoor dining area, or if you offer off-site catering and need to bring a bar to an outdoor location. This is going to save your staff time, and save you money, by giving them a place to make customer's drinks without having to go all the way to the bar inside your restaurant.
PARTY TIME DISPOSABLE TRASH CAN
Speaking of outdoor catering events, if the outdoor dining experience you're offering your customers strays away from your restaurant, you're going to need to bring some things with you, and one thing that people most overlook is trashcans. That's where the Party Time Disposable Trash Container comes in. It's an amazing solution for any caterer or establishment that hosts outdoor events where hauling normal trashcans can be a hassle. The Party Time Disposable Trashcan is a heavy duty cardboard box, complete with trash bag, that can be assembled in seconds and is easy to transport anywhere you need to take it. The best part is that when the event is over, you can dispose of the entire container! It works perfectly for regular trash, or recyclables.
Got any more questions about how to make your customers outdoor dining experience great? Just contact your PJP Salesperson!