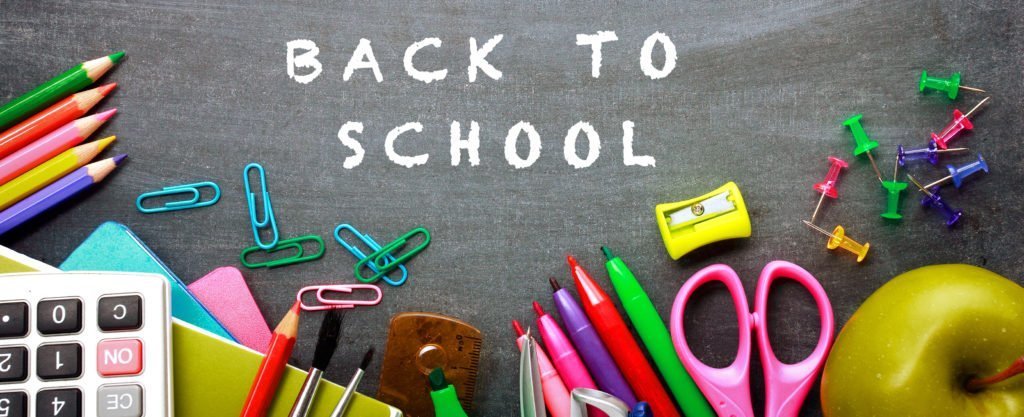 6 Products To Help You Survive Back To School
We're more than halfway through the month of August, and you know what that means…
It's Back to School Time!
We'll just wait a few minutes while the parents finish screaming in unrepentant joy and the children finish screaming from sickening dread.
…
All done? Excellent. Now that you've gotten that out of your system it's time to start talking about the best way to prepare for the upcoming Scholastic Season. Going back to school can be hectic for everyone involved, no matter what age your student is, making sure they are prepared for the upcoming school season is a stressful process. You need to make sure they have books, pens, pencils, paper, binders, rulers, calculators, a backpack, new clothes that won't get them made fun of… the list goes on and on. It's easy to let something slip through the cracks. With that in mind, PJP put together a list of 6 items you might not have thought of to prepare yourself for sending your kids back to school.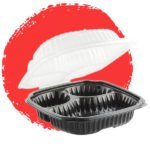 Packing your kid's lunches just got a whole lot easier with this amazing 3 compartment container from Anchor. They're perfect for storing leftovers, so you can quickly turn one night's dinner into the next day's lunch. They're microwave and dishwasher save you can easily reuse them, and they're stack-able for easy storage. It's as simple as loading them up with appropriately portioned and healthy food, throwing them in a lunch bag, sending your kids off to school, then throwing the container in the dishwasher when the kids return home. It doesn't get much easier than that. No wasting money blowing throw sandwich bags you have to throw away after each use. As a bonus, the lids are all attached by a hinge, so there's no rummaging through a cabinet full of Tupperware looking for the matching lid. These containers are a no brainier for a busy parent.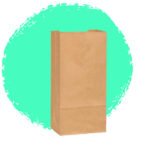 Paper Bags are a must for any parent sending their kid to school with a packed lunch. It's a classic feature of a school lunch. There's a reason that packed lunches have always come in brown paper bags, and that's because they're the best option out there. They're inexpensive, you can buy them in bulk, and they're easily recyclable, which makes them an environmentally friendly option as well.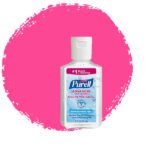 If parents know one thing, they know that sending their kids off to school means that they're going to come home with brand new germs to share with the family. Children aren't exactly known for being clean, and as a result any building full of them is going to be a veritable cesspool of germs and bacteria just waiting to be brought into the house you work so hard to keep clean and safe. That's where Purell comes in. Hand sanitizer is going to be the best weapon your children have against the countless germs that they are sure to encounter on an average school day. Using this before they eat their meals an a few other times a day will help protect them from being on the receiving end of some inadvertent biological warfare.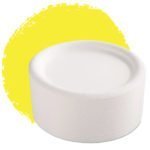 Let's be honest. Prepping for back to school is about more than just what you need for your kids. It's also about what you're going to need for yourself. Sometimes, as a working parent, you're just not going to have time to cook a full meal and do all of the dishes. The easiest way to avoid that is with some paper plates. You can serve your delicious home cooked meal on these GP Coated Paper plates and it will taste just as good without all of the extra clean up at the end. They're sturdy enough to handle a hearty meal and coated so that you don't have to worry about any liquid seeping through to stain your lovely tablecloth.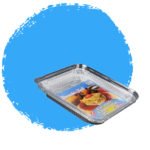 Speaking of avoiding clean up, the plates aren't the only thing that get messy when cooking a meal for your family. Nobody wants to spend hours scrubbing greasy pots and pans. So why not use disposable cookware as well as disposable tableware? These aluminum Casserole pans are perfect for preparing an amazing meal without having to deal with the clean up afterwards. They come with a lid which makes storing leftovers a breeze. On top of that, the fact that their aluminum means they're recyclable, so you don't have to worry about the environmental impact of using disposables. Saving that time on washing dishes means you get more time to relax and bond with your family, which is going to be important when the kids are busy with school work and extra curricular activities.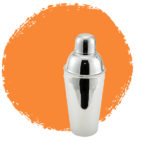 Listen… Being a parent is stressful, okay? We get it. Why not prep for back to school with a little something for yourself? After all, weren't you just screaming with unrepentant joy about sending your kids back? It's an annual event that is worth a little celebration. So send the kids to bed early, kick back, relax, and make yourself a delicious cocktail with this Winco Cocktail Shaker. You won't regret it.
Oh, and we almost forgot to mention that all of these amazing products will work great for your business too. And, of course, you can get them all at PJP. Just ask your PJP sales person!