7 Culinary Wedding Traditions From Around The World
Cultural weddings are always an eye-opening experience. Nothing showcases how truly unique we are in our traditions and beliefs quite like a wedding. It's a beautiful thing to learn and experience a tradition that you may have not been aware of, and take part in a cultural celebration with your loved ones.
Special dishes and drinks play an important role in wedding traditions, because as I like to say – "Food brings us together"
Check out these amazing culinary wedding traditions from all over the globe.
1) Croquembouche – France


"Pièce Montée" (or Croquembouche) is a traditional French Wedding Cake. It's made from crème filled pastry puffs and stacked in a pyramid before being drizzled by caramel. The French really know their sweets, don't they? Typically, the profiterole towers are made to serve 3-4 crème puffs per person. which is a fairly generous portion. Although traditional flavors are appreciated, young newlyweds get creative with flavors and drizzles.
2) San San Kudo – Japan


This sake sharing ceremony serves as an act of union between the bride and groom. The couple takes three sips of sake from three separate cups. This finalizes their union as the number three cannot be split evenly into two. Because this is such an old tradition, there are many variations. For example, sometimes parents join which expands the symbolism of three cups of sake
3) Bem Casados – Brazil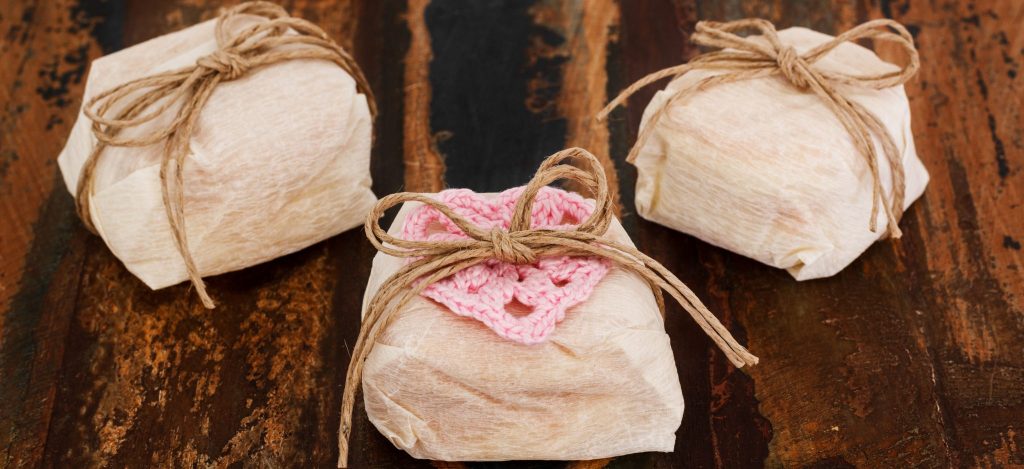 Bem Casados (which means "happily married" in Portuguese) are sponge cake sandwich cookies with a dulce de lece filling. These represent a sweet union for the newlyweds! They are typically wrapped with a bow or tissue paper and handed out to guests as wedding favors.
4) Birria – Mexico


Birria is a dish made of roasted goat that's believed to be an extremely potent aphrodisiac. It's served at weddings as a symbol of family growth and expansion. Although the dish is often substituted with beef or chicken on regular days, goat is the way to go for a wedding ceremony.
5) Jordan Almonds – Greece

Jordan almonds are sugar coated almonds that are gifted in odd numbers to weddings guests. Typically they are presented in colorful bags with drawstrings and colored to match the couples wedding theme. As tradition goes, since almonds may become bitter over time, they're coated with sugar to represent the power of love and sweet moments over bitter ones.
6) Fruit Cake – England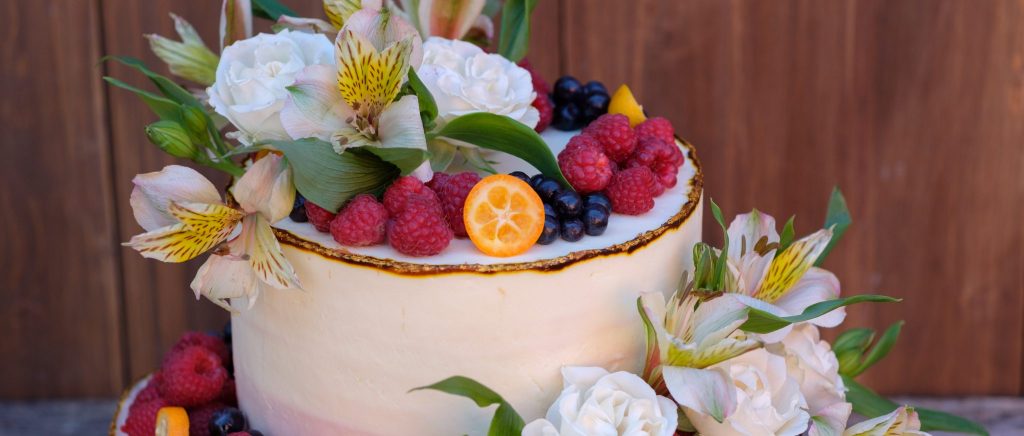 The English have been serving multi-tiered fruit cake since the Medieval Period. It is a well known tradition. Typically the top tier is saved for their first wedding anniversary. Because the cake is made with liquor, it is preserved much longer than usual and serves as a sweet reminder of their first day of marriage.
7) Madhupak – India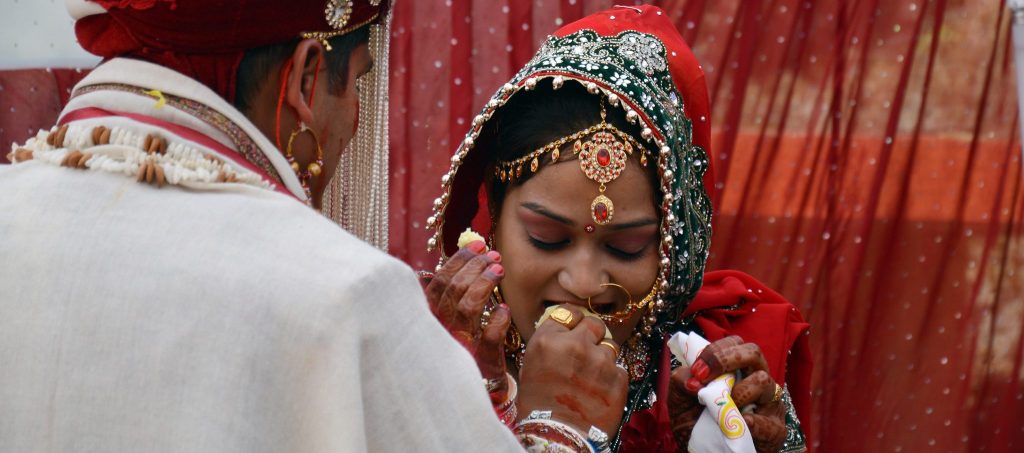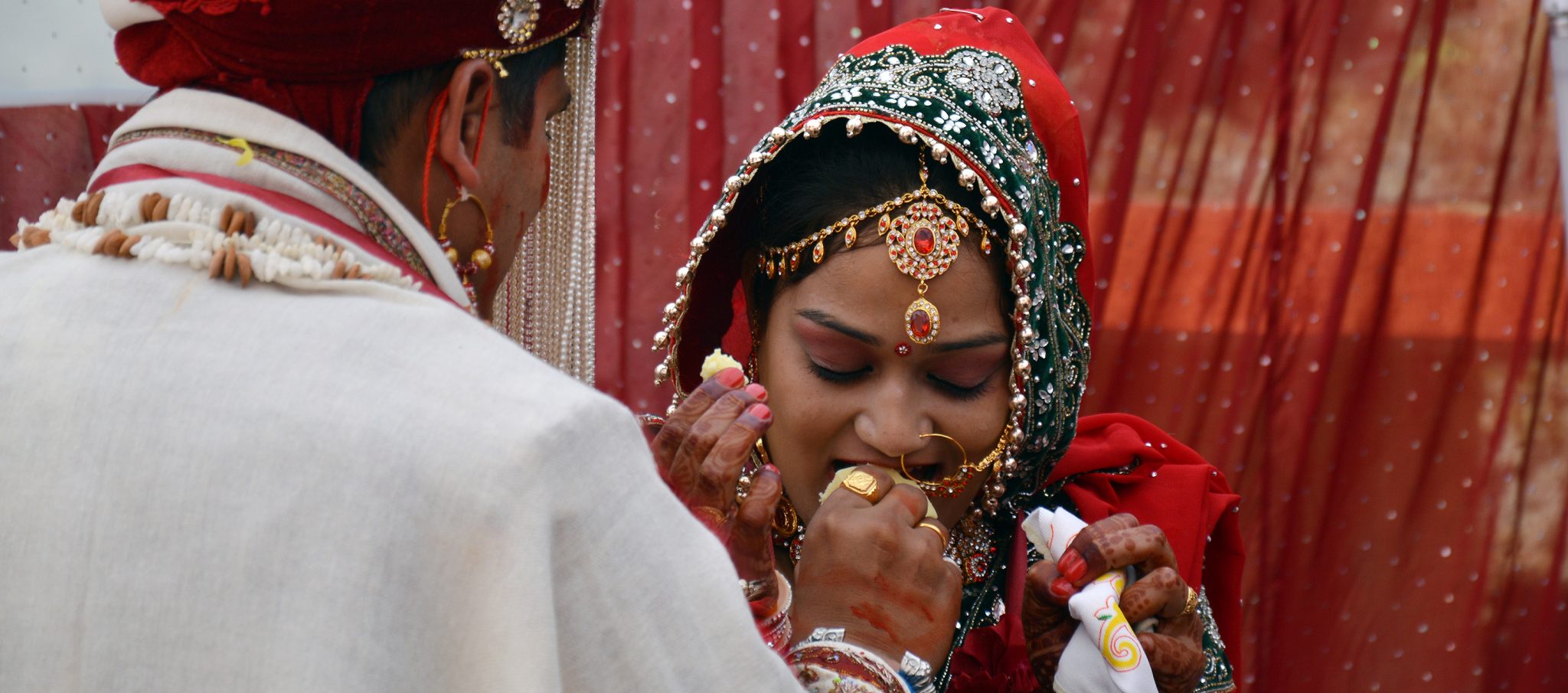 At Hindu weddings, they often serve madhupak (honey & yogurt) to their guests instead of wedding cake. The yogurt symbolizes a lifetime of health due to it's probiotic qualities and honey represents a sweet union. Although modern weddings serve both madhupak and cake, a cool way to incorporate this tradition into your modern hindu wedding is to accent your cake with these flavors.
Share you culinary wedding traditions with us!