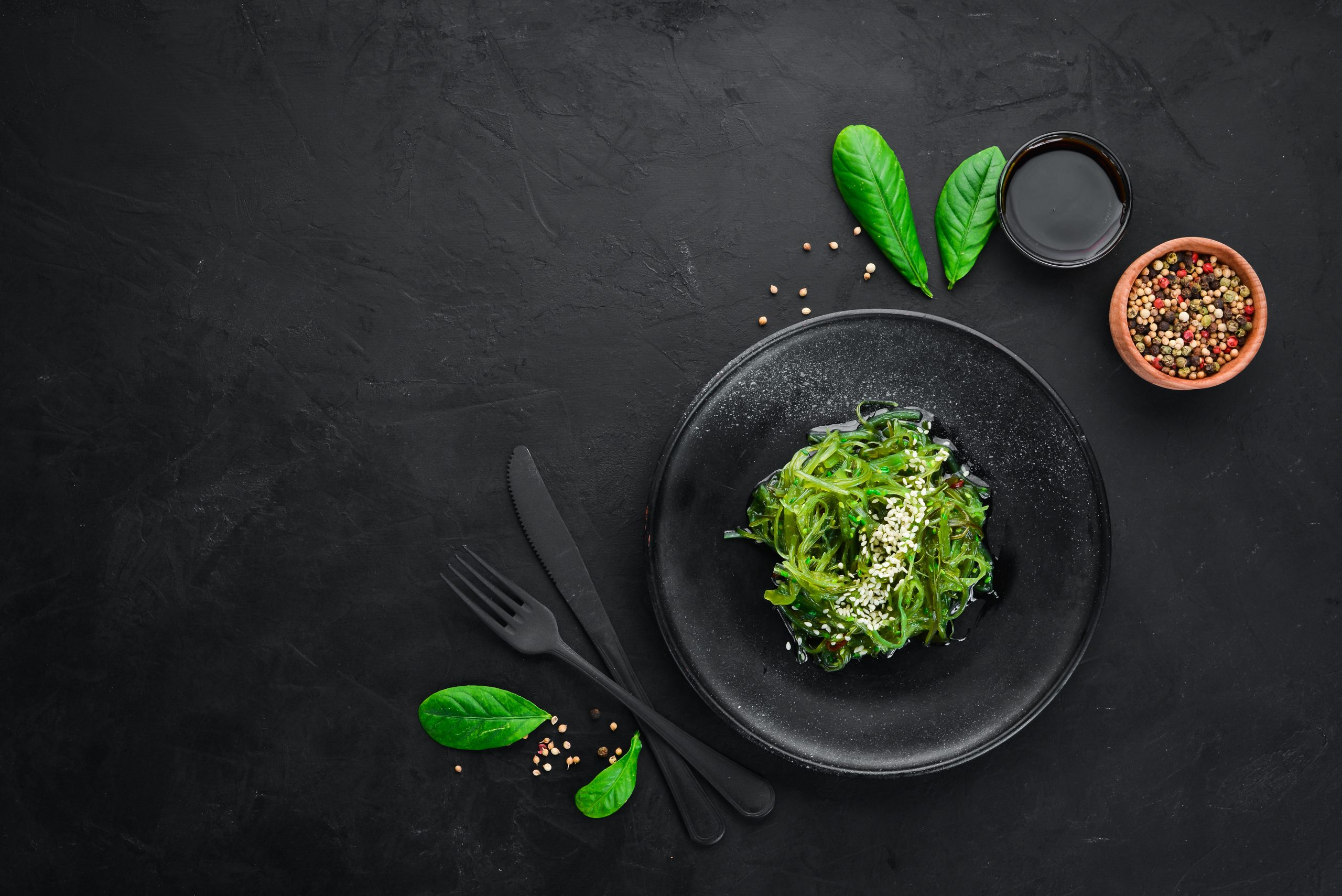 A Guide to Eating Sea Plants
Sea plants (often recognized as seaweed) have made their way into recipes and onto plates for ages. While they're often recognized as "Asian ingredients" by those who limit their food adventures to sushi, sea plants are some of the most versatile, mineral rich ingredients that offer unique flavors to more than just California Rolls. What do you know about eating sea plants?
Read below to see our favorite sea plants, and how to eat them.
Nori

One of the more popular varieties, nori is the stuff that's used for the aforementioned California rolls, in addition to all other sushi and onigiri. It's typically roasted prior to consumption which results in a crisp, paper thin sheet that's rich in umami flavors. It's easily re-hydrated when encountering moisture while still retaining elasticity making it the perfect blanket for holding together ingredients. Nori has a crisp texture, often sliced chiffonade and used to top soups and poke.
Dulse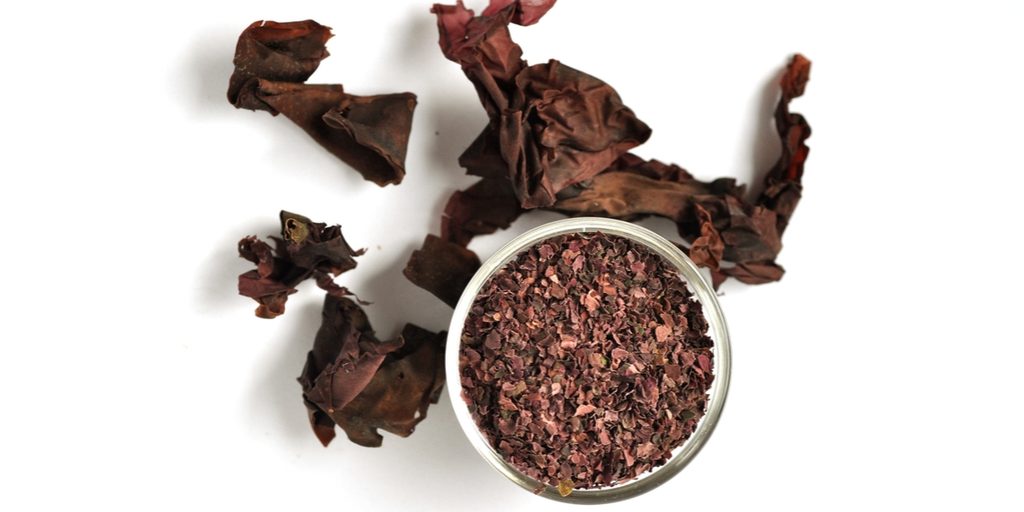 A popular snack in Scotland and Ireland, this sea plant serves its purpose in a variety of dishes and adds more than flavor. This mineral rich sea plant is packed with high protein content, and low levels of iodine which serves as a great addition to the medicine cabinet. Dulse can be eaten fresh, roasted, or pan fried and can be topped with just about anything. When finely diced, it can be used as a natural flavor enhancer in place of salt or MSG.
Irish Moss / Carrageen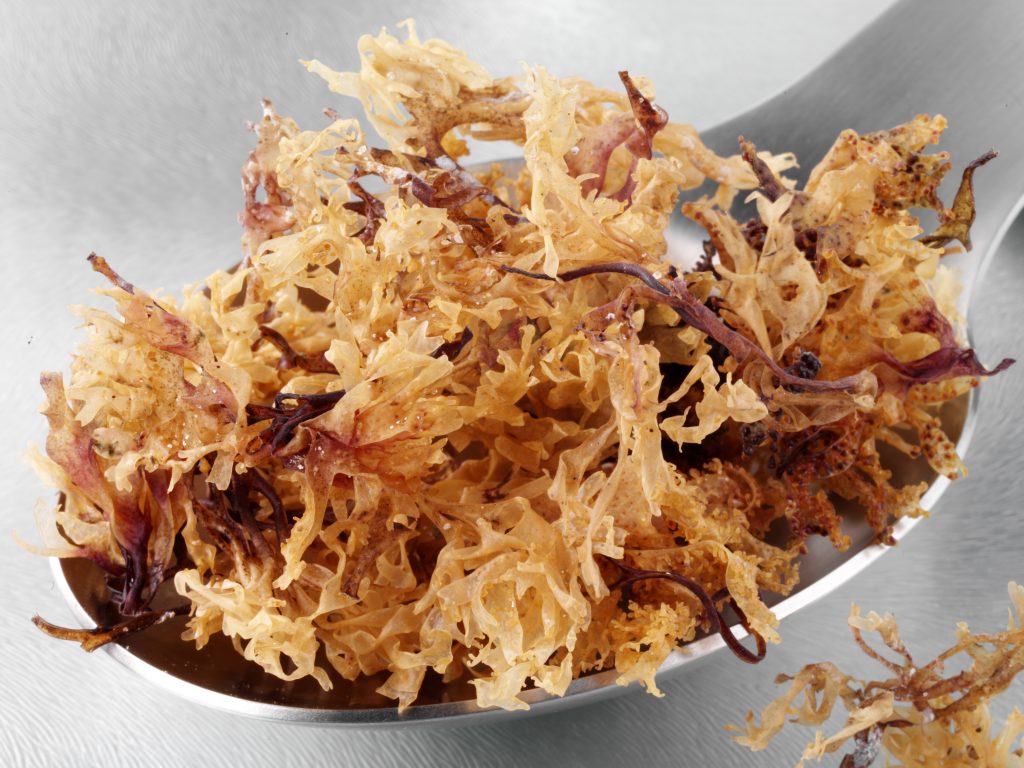 Another sea plant that flourishes along Ireland's coast lines is "Irish Moss." It's an edible seaweed that serves its purpose in food production. While this sea plant is not typically eaten in its raw state, it acts as a natural and nutritious thickening agent. To prepare the dried version, soak overnight to remove excess salt and sand, and blend with fresh water in a blender. The resulting gel can be stored for up to three days and added to just about anything.
Samphire
Marsh samphire is a widely available sea vegetable that grows on British coastlines.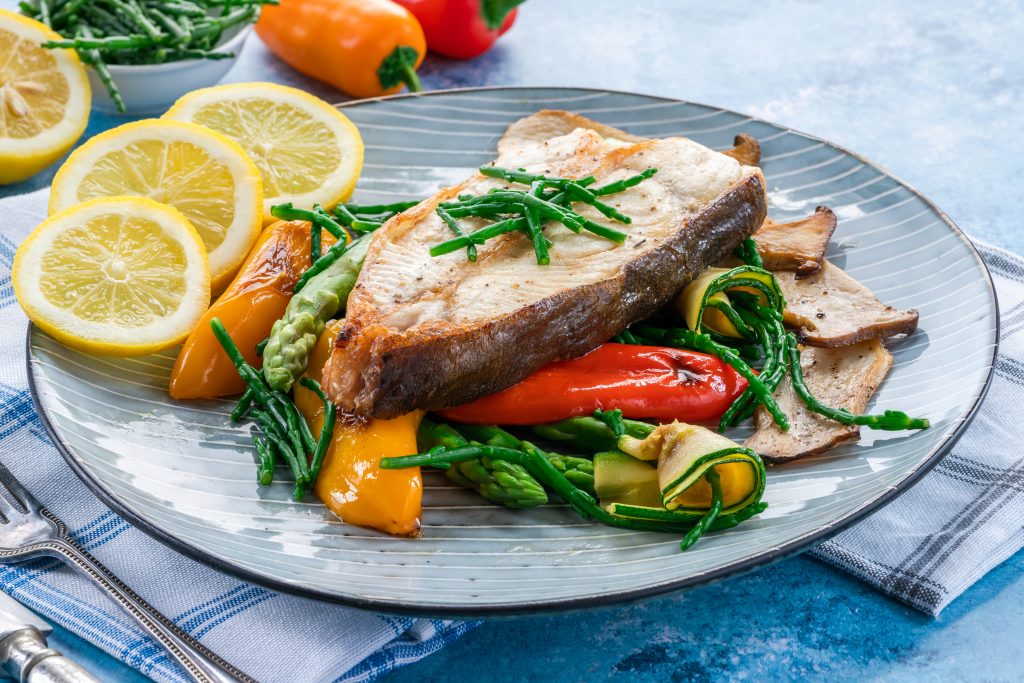 It's stems resemble baby asparagus, and its crisp texture and salty flavor makes it a wonderful addition to seafood and pasta. It can be consumed both raw and cooked, though for some dishes it's salt content may be over bearing, in which case a quick boil will do the trick.
Wakame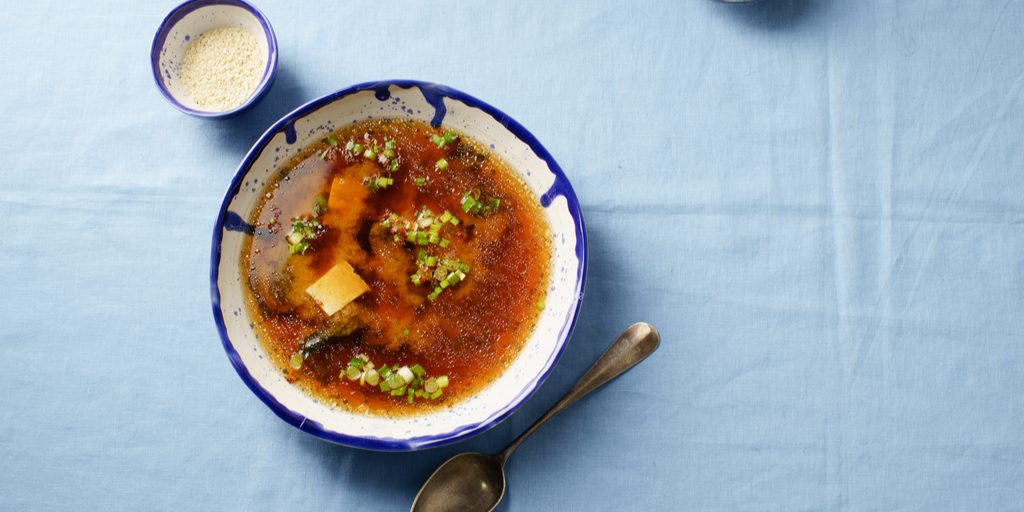 This silky and subtly sweet sea plant is most notorious for making appearances in miso soups, and seaweed salads. The texture rich ingredient is not fussy and is usually paired with soy sauce or vinegar. In addition to being a versatile ingredient, wakame retains a high mineral content and promotes weight loss. Wakame also has high levels of sodium, calcium, iodine, thiamine and niacin, and is widely used Oriental medicine.
Eating Sea Plants
It may feel a little strange "eating seaweed" but the addition of wakame, samphire, carrageen, dulse, or nori can add new flavors to old dishes and serve as a great conversation piece. The addition of sea plants to your menu is also a great way to make your menu a little more eco-friendly. No one is ever serving "seaweed" their serving "sea plants."