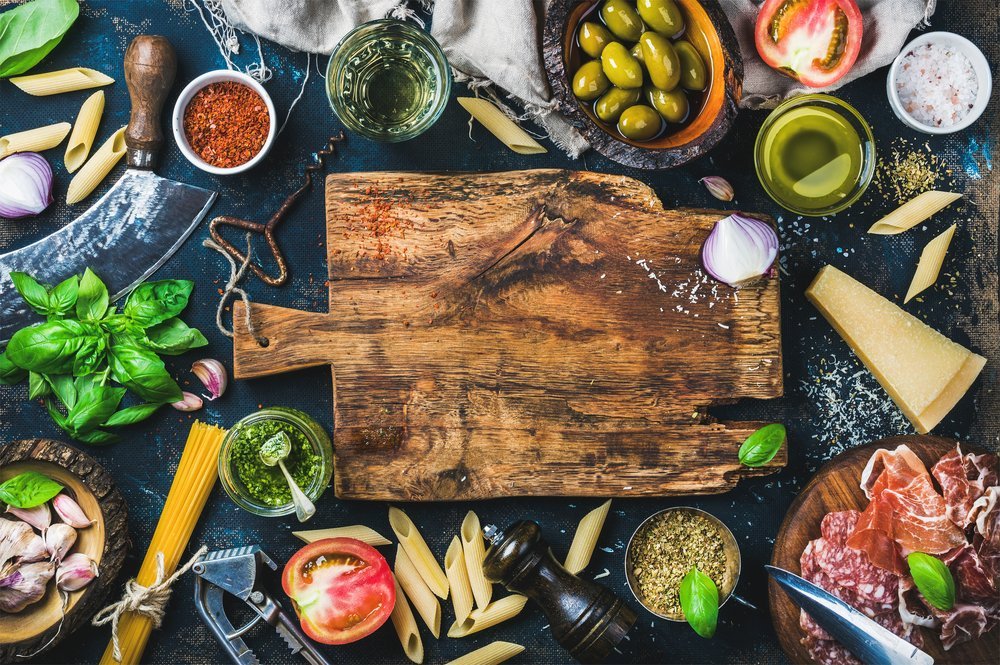 An Introduction to Full Meal Subscription Services
The meal kit industry started as a niche food option for aspiring home cooks and busy professionals who were looking for a quick fix to nightly meals. Over the past 5 years we've seen a market boom with meal kits.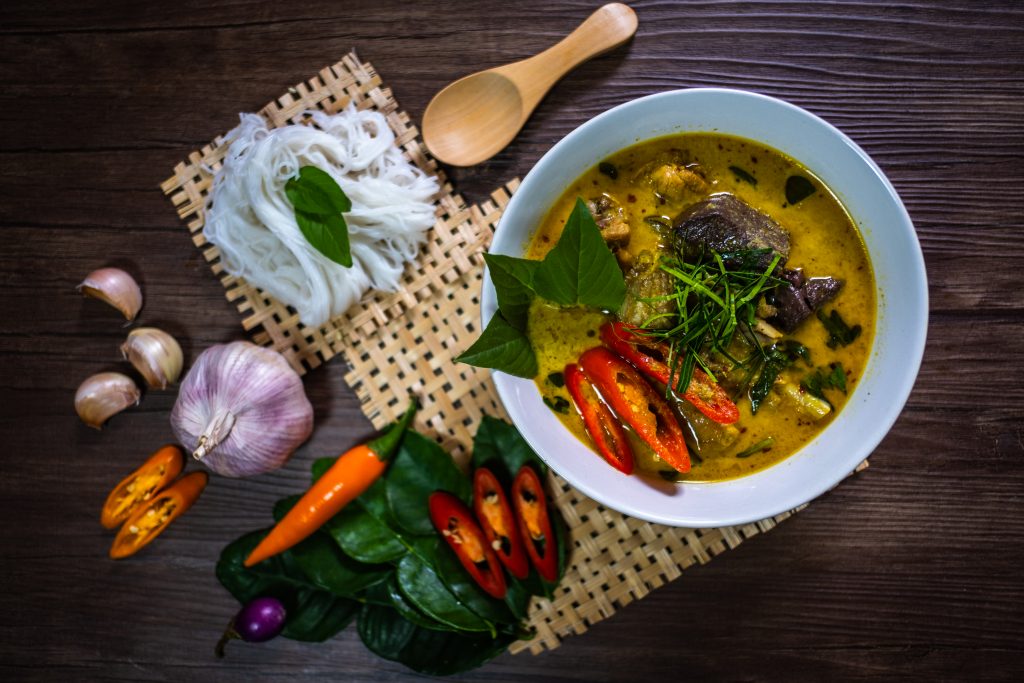 What does that mean for our food service industry? Is it a stable trend to be wary of or a passing fad? Here we look into the top seven meal kit companies and the business trends surrounding the sector.
The Companies:
Blue Apron
Blue Apron began this trend, and their draw is cooking time (30-minute meals), easy to follow instructions and a mission to support sustainable food systems throughout the US. Included in their offerings are a wine subscription, an ecommerce section with spices and kitchen small wares, and a Murray's cheese partnership.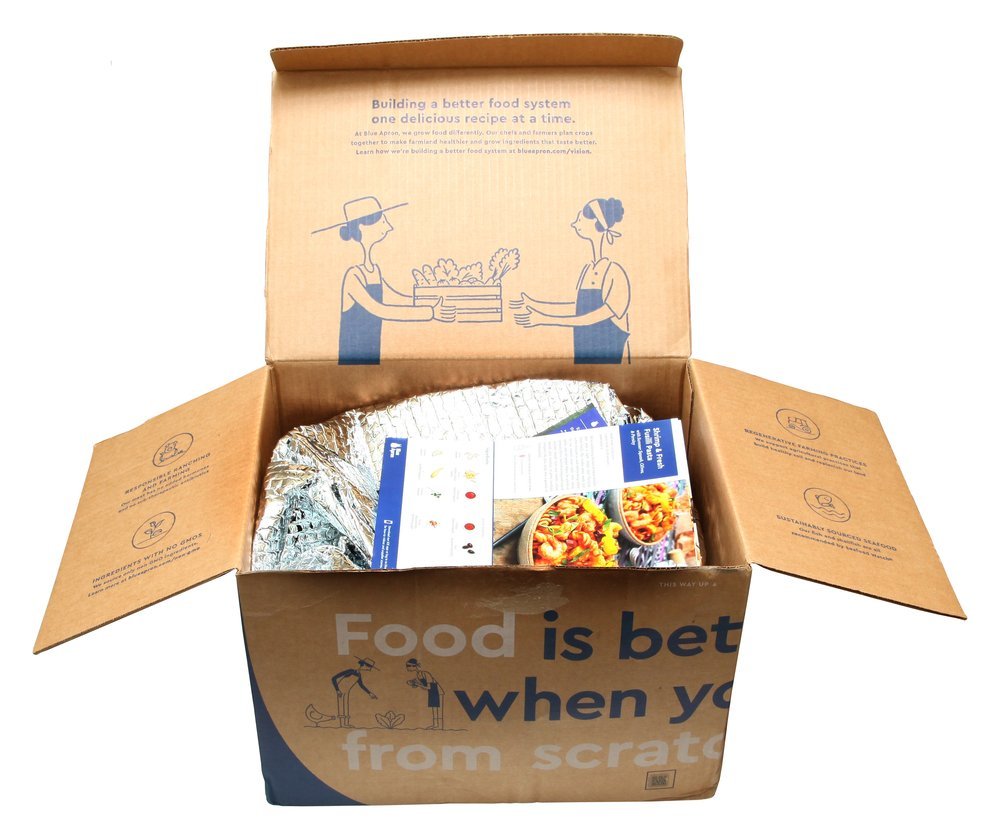 Menu examples: Za'atar Roasted Cauliflower and Lentil Bowls or Cumin-Sichuan Peppercorn Beef
Cost: $60-$90+ per week
Sun Basket
Sun Basket's mission is to bring customers organic produce, quality ingredients, antibiotic-free meat, and wild caught, sustainable seafood. Custom meal kits are available based on dietary preference (paleo, vegan, pescatarian). The packaging is 100% recyclable.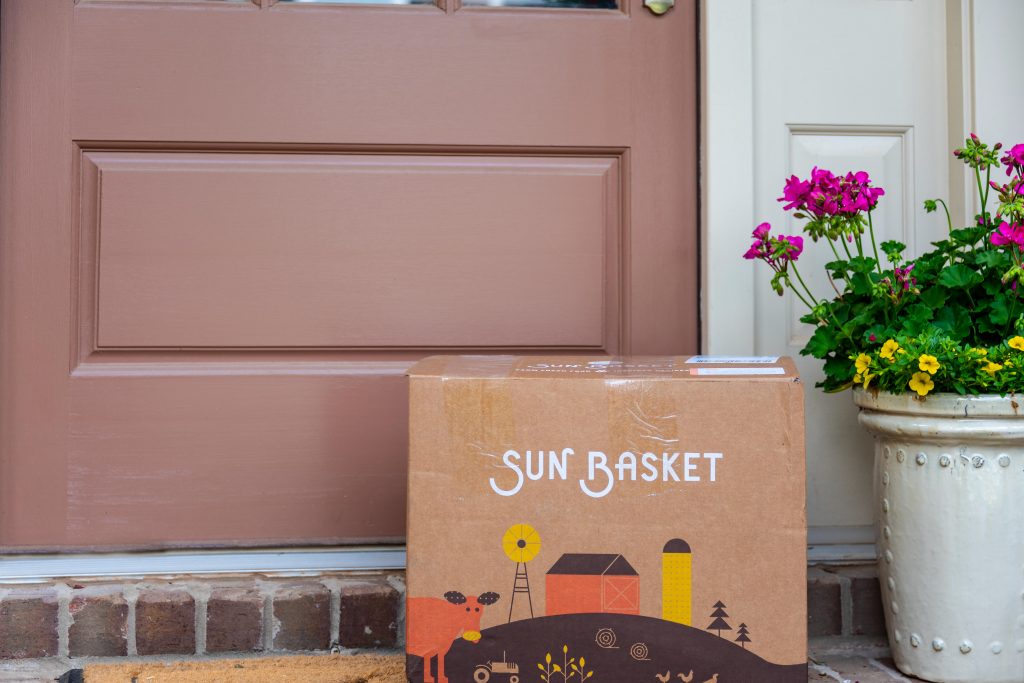 Menu examples: Korean Beef Skewers with apple cabbage slaw or Pancit Bihon noodle stir fry with chicken and vegetable
Cost: $70-$80+ per week
Home Chef
Home Chef offers many meal options made under 30 minutes. Good for picky eaters and dietary restrictions, they also offer weekly addons for smoothies and whole fresh fruit.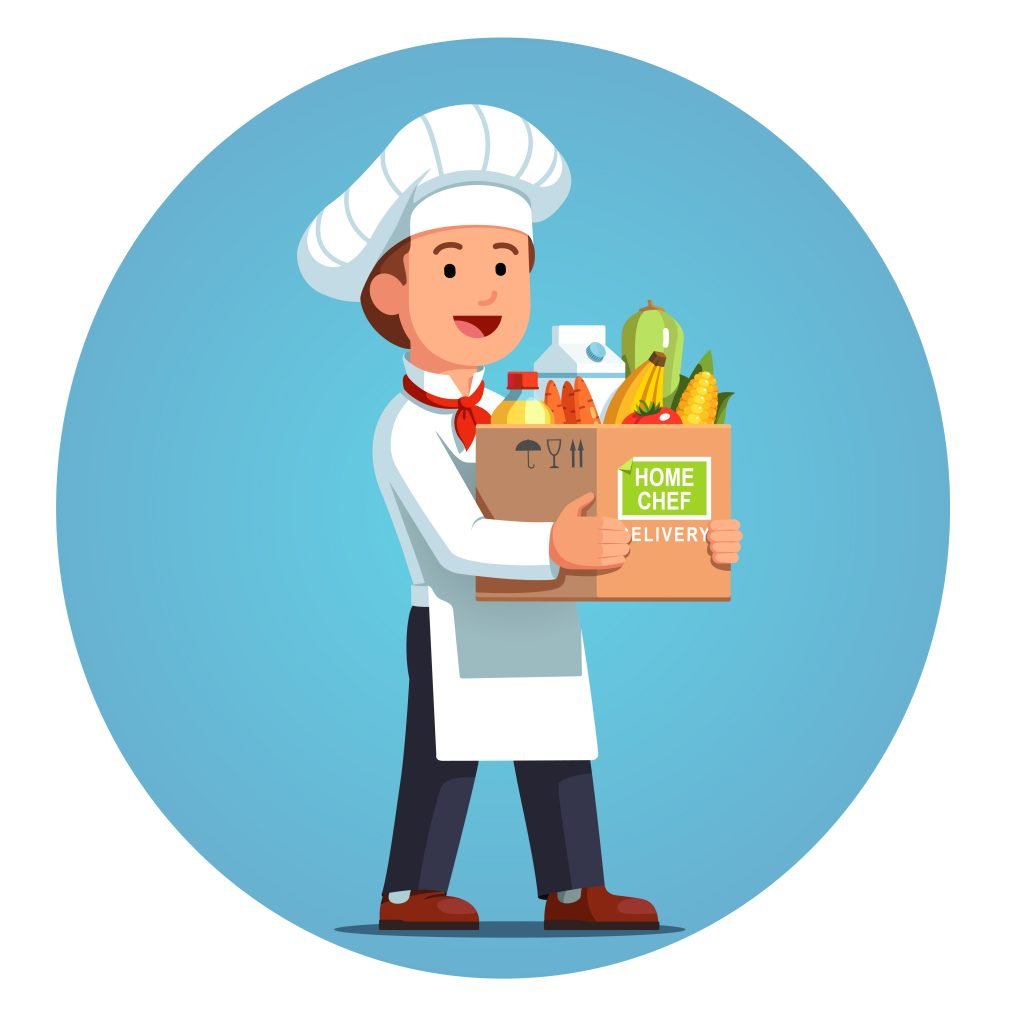 Menu examples: Shrimp Pad Thai or Greek Chicken Pasta Salad with Feta and Tomatoes
Cost: priced cost per serving $10+/-
Plated
Plated offers 20 weekly recipes to pick from that are seasonal plus the option of adding dessert with every order. It offers similar sustainable standards as Blue Apron and Sun Basket with organic vegetables and hormone free animal proteins.
Menu examples: Spinach and Artichoke Skillet Pizza or Togarashi Butter Basted Steaks and Chocolate and Pistachio Turnovers
Cost: $70-$120+ per week
Hello Fresh
Hello Fresh offers customized weekly menus that are dietary restriction friendly and family friendly with categories like "fit", "quick" or "variety". It allows you to skip weeks or cancel anytime, which is not always the case with other meal kit companies.

Menu examples: Pork Bulgogi meatballs or Creamy Tuscan Beef Penne
Cost: $60-$100+ (higher priced gourmet options are available per week)
Gobble
Gobble caters to busy professionals with all the prep done for you. Meals are ready in about 15 minutes and many options are dietary restriction friendly.
Menu examples: Chicken Florentine Rigatoni with sun-dried tomatoes or Sweet Chili Shrimp with Coconut Rice and Thai Coleslaw
Cost: $80-$150+ per week
Marley Spoon
Marley Spoon is a partnership between Martha Stewart and Amazon. It features Martha's recipes made with gourmet and fine dining ingredients and is available with a 5-week planning option.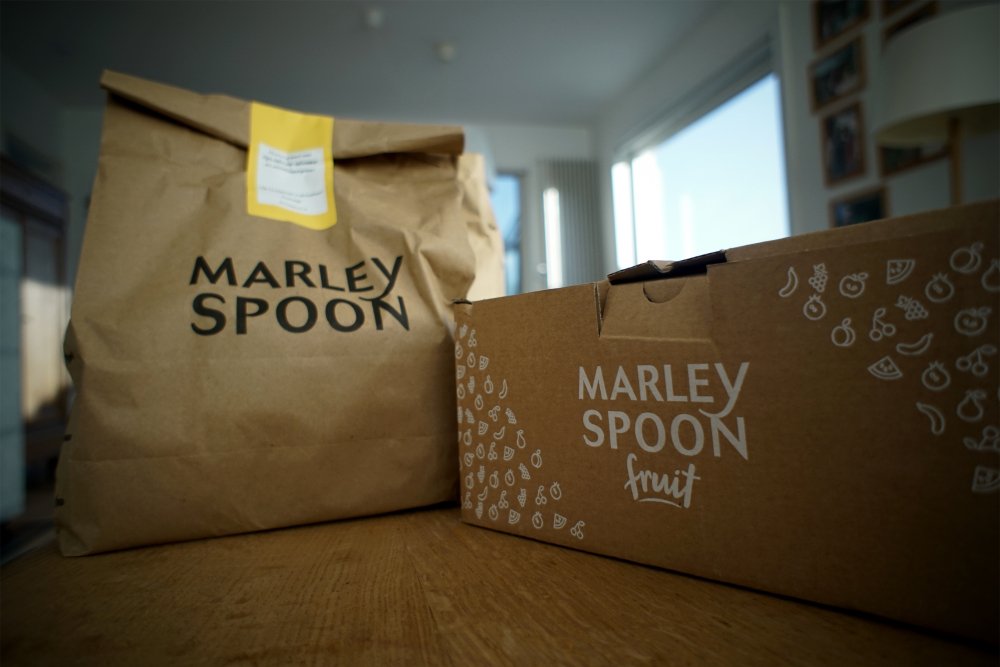 Menu examples: Chorizo Chili Spiced Chicken or Vegetable Rice Noodle Stir Fry
Cost: $50-$80+ per week
The Facts:
It's uncertain whether this will be a long-standing competitor for our business or not. The predictions made 5 years ago indicated that meal kits would be a problem for restaurants and the food service industry, but it's still unclear.
Currently, over 150 meal kit businesses are registered, and the market is flatlining. Too many options offering similar services are allowing customers to flit between companies depending on whoever is offering the better deal of that week. This meal kit saturation is to blame for their financial ups and downs.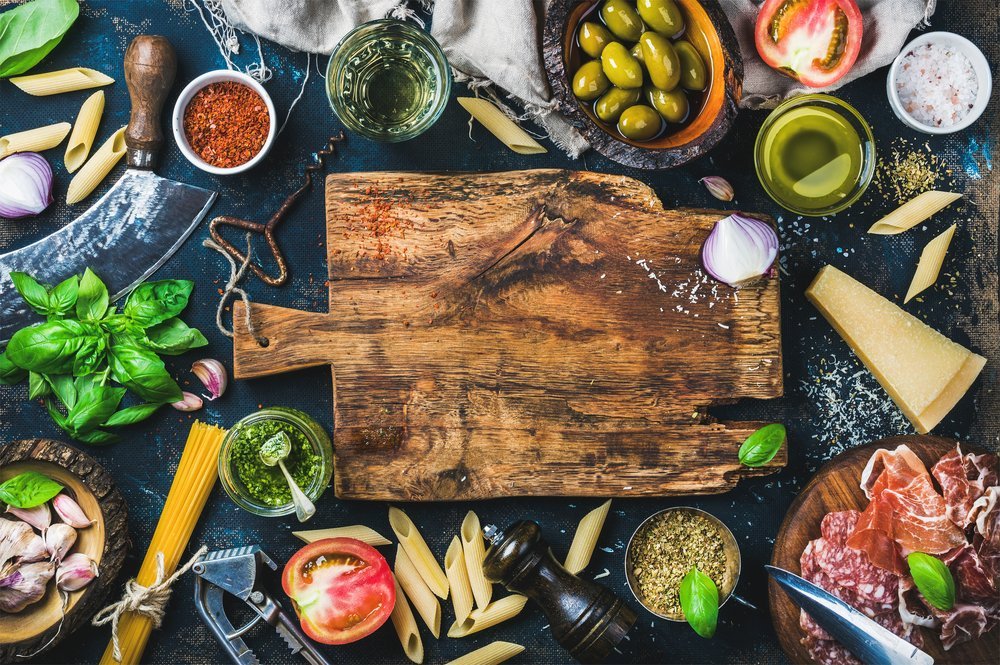 Many companies have had public financial struggles, and some have had moments of bad press. Blue Apron got into hot water for the treatment of their employees. Chef'd, a relatively promising newcomer to this market, suddenly closed and reopened a few years later with kits in retail grocery chains. Other kit companies have joined forces with big business grocers to remedy the unstable profits, but this seems like moving away from their original goals of 'home delivery' convenience.
Either way, home delivery meal kits are still a billion-dollar industry and pose some competition to the food service industry by keeping some customers at home rather than out dining. We recommend looking to these competitors to see emerging food trends and preferences. Most meal kit companies post popular data on their websites, so it is rather easy to glean this info. They also dump hundreds of thousands of dollars into market research to stay on trend, a bonus cost savings for us.