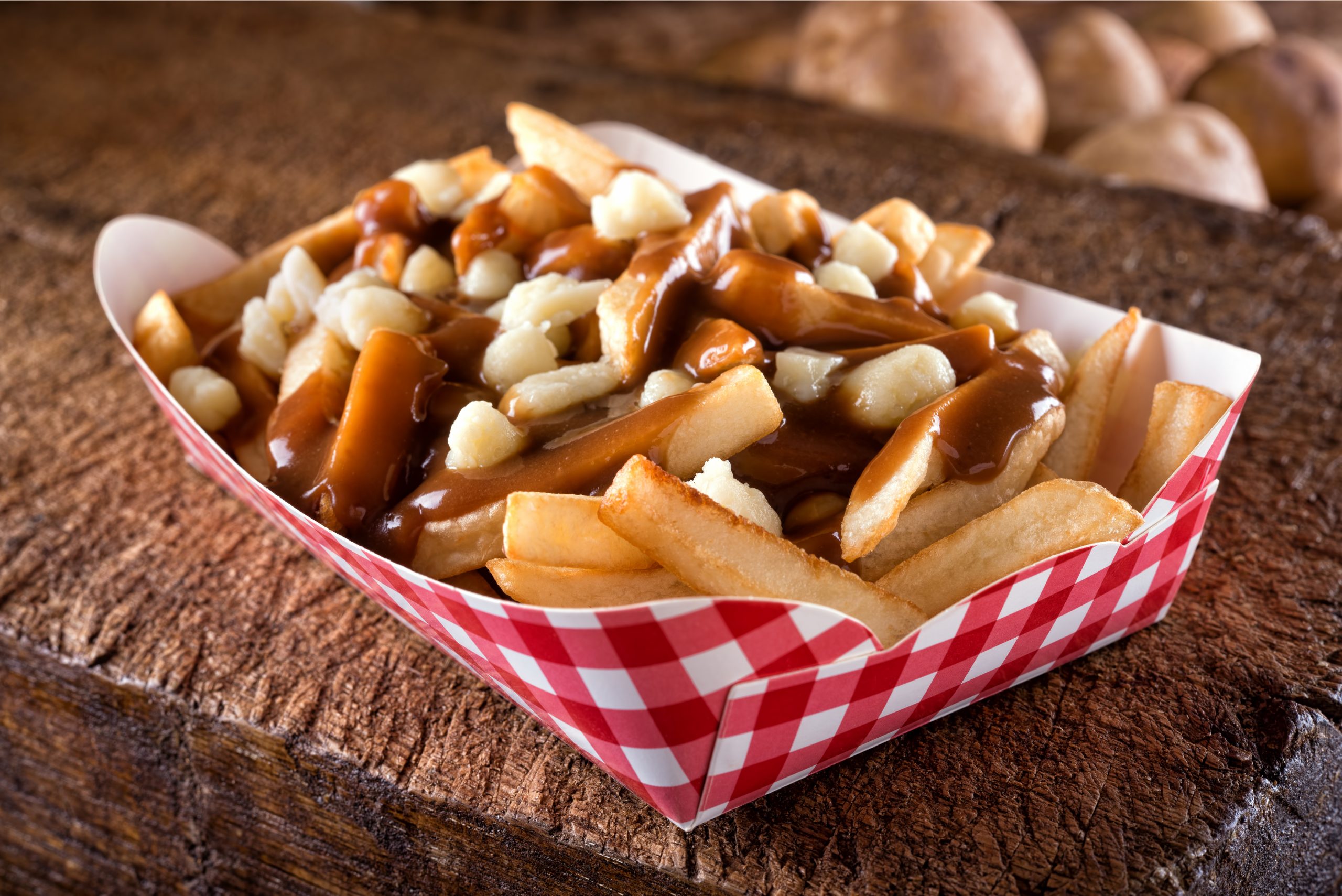 Cheese Fries Vs. Poutine.
Out to dinner on Saturday night, I ate so much poutine that I couldn't eat my entrée. It had been my first time in Niagara Falls, where poutine is a local delicacy. Cheese fries are admittedly my snack of preference, so I felt obligated to try their Canadian cousin.
What is Poutine?
French fries smothered in gravy and covered in tactically melted cheese curds. There is an art to melting cheese curds atop fries. Dense cheese curds create a welcoming texture in the dish, likewise they prevent the gravy from saturating the fries entirely. Inversely, if you were to use shredded cheese when making poutine they would become a soggy disaster.
Cheese Fries vs. Poutine


Standard "cheese fries" come in a variety of forms. Mozzarella fries, spuds covered in cheese wiz, or even shoestring fries with a side of American cheese for dipping. If you were to vaguely order "Cheese Fries" from a pizza place, they would be right to give you any combination of fried potato and cheese, cooked to their discretion.
Cheese fries lack direction, whereas poutine is clear cut and defined. Poutine is the combination of melted cheese curds and gravy, no ifs, ands, or buts.
What Type of Gravy?
The gravy that covers poutine is typically rooted in beef broth. However, some people use a combination of beef and chicken broth. The broth can be seasoned independently of the fries or can be enhanced naturally by the seasoning of the fries.
Where Did Poutine Come From?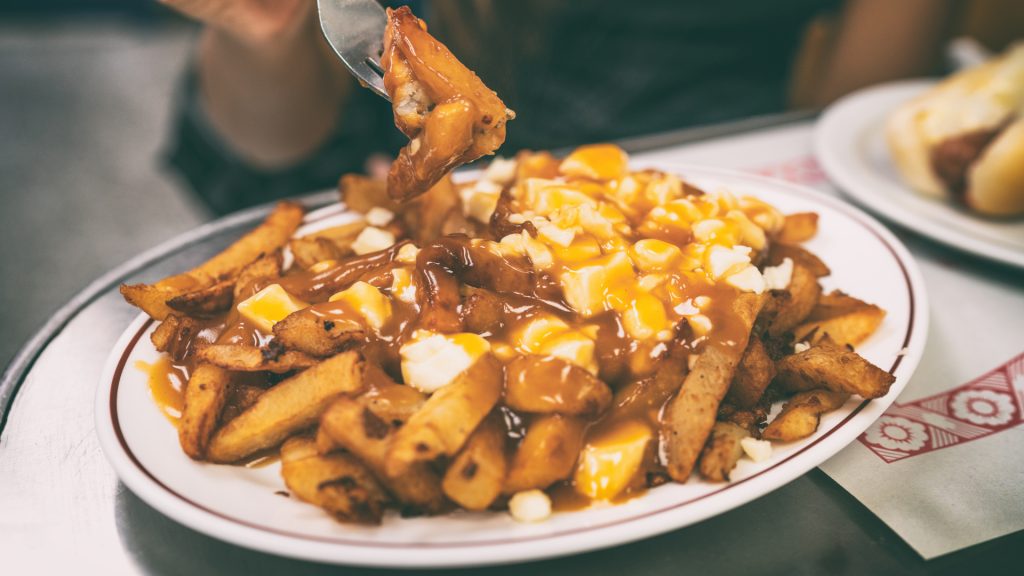 Most "food origin stories" are difficult to nail down, rarely is it possible to find the single individual that created a dish. We do know that poutine is a product of rural Quebec in the 1950's. Multiple restaurants hail themselves as the creator of the delicacy, but none have the proof needed to cement them into history.
The treat is so popular in the area that McDonald's offers their own variety of poutine in Quebec.
Conclusion
If you go to Italy, get the local wine. If you go to New York, get a slice of Pizza. If you go to Canada, get the poutine. Life is too short to limit yourself. In my day to day life, there is almost nowhere for me to find and try poutine. Honestly, until I saw it on my dinner menu I had forgotten that poutine was a thing. Ultimately, I took a chance on something new and was delighted. No form of cheese and fry is superior to any other, I'll take a plate of cheese fries, crab fries, disco fries, or poutine as an appetizer any day.