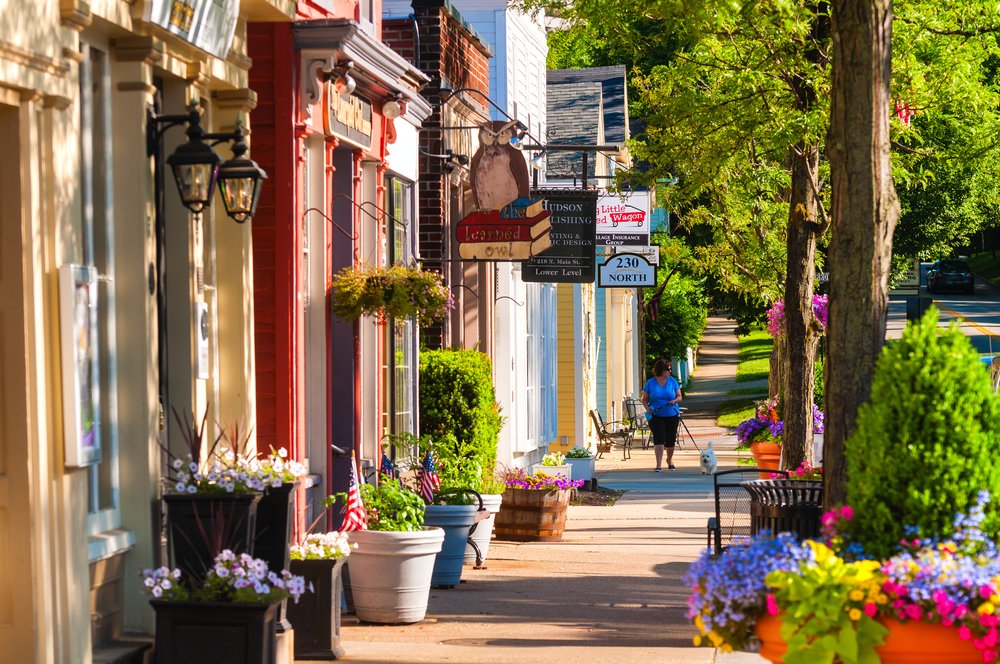 Culinary Spotlight: Collingswood
Collingswood New Jersey is a postcard perfect town. Rated "Best Town in South Jersey" by Philly Voice, this tiny hamlet is meant for long leisurely strolls down it's main street (Haddon Avenue) and exploring the culinary treasures within.
Below is a highlight reel of five of the shiniest restaurants dotting this classic Americana town. A haven for some of the best restaurants in the region, we see a diverse array of cuisines (Italian, American, Indian, Chinese, French and Japanese…just to name a handful) and a litany of award winners among their rank.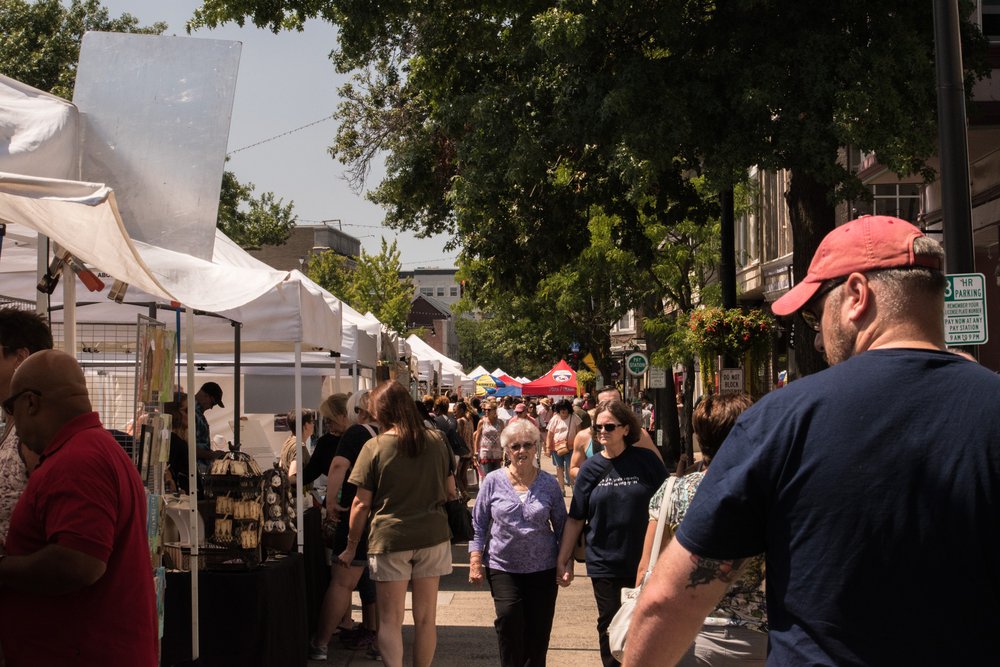 About Collingswood, New Jersey
Collingswood is located just across the bridge from Philadelphia (approx. 5 miles) and just south of Trenton in the county of Camden. Although Camden County's reputation is on the up and up, it is in large part thanks to the strives made in it's most iconic town.
Historic in all things and magical in it's restoration of antiquities, Collingswood has roots deep in American history. Founded as a settlement by the Quakers in the late 17th century many of the homes and businesses dotting it's landscape still retain their colonial charm. The town was later named in honor of the Collingswood family, being that the town sits on their original farmland.
Sagami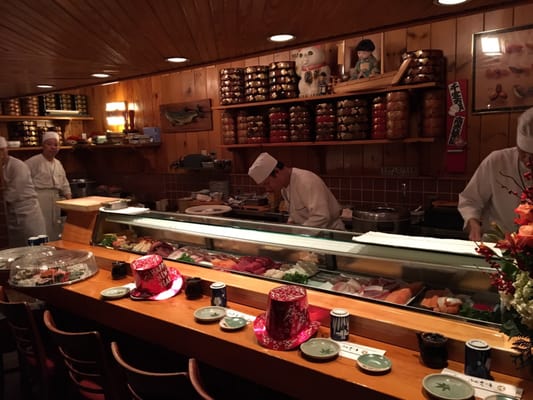 Sagami is a star among stars in Collingswood, having ranked up several awards including James Beard nominations for Outstanding Restaurant. It is so exclusive that it has no website. Serving some of the best Japanese food in the region, particularly Omakase style sushi and sashimi, you'll find creative, artistic and authentic productions of the finest fresh seafood around as well as an inspiring Udon noodle dish selections.
Zeppoli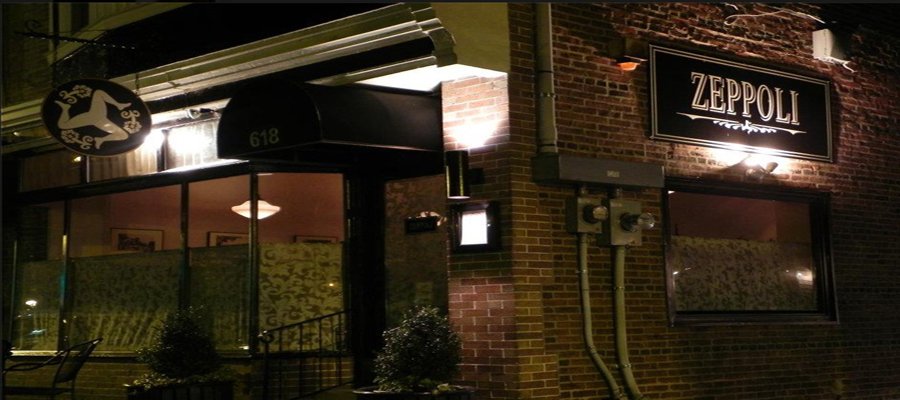 Zeppoli is one of the many Italian restaurants lining the town. As so it's competition is fierce so is Zeppoli's unflinching dedication to serving good food, simply. Chef Joe Baldino (of Vetri fame) pulls inspiration from his Sicilian roots which has propelled this 35 seat BYO into one of the best restaurants in the country and James Beard nominations for "Best Chef Mid-Atlantic." You'll see wholesome Sicilian antipasta starters, homemade succulent pasta dishes (standout favorite would be the Almond Pistachio Pesto Fusilli) and rustic mains (like the Coniglio Pizzaiola-stewed rabbit). Their desserts are iconic with the restaurant's namesake Zeppoli being the must order (a fried Italian-style donut coated in honey and cinnamon and/or filled with ricotta).
Nunzio's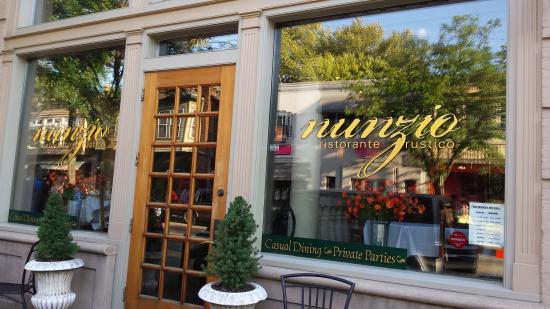 Yes, we must include at least one other Italian restaurant on our Culinary Spotlight list (there's just so many damn good Italian restaurants in Collingswood). Nunzio's takes it's name from the owner/executive chef Nunzio Patruno, a longstanding patron of the culinary arts (working in prestigious restaurants throughout the region). The dishes here are perfectly classic (like Veal Scaloppine and Mussels Marinara) and feature strong influences from Chef Patruno's familiar roots in Puglia.
Hearthside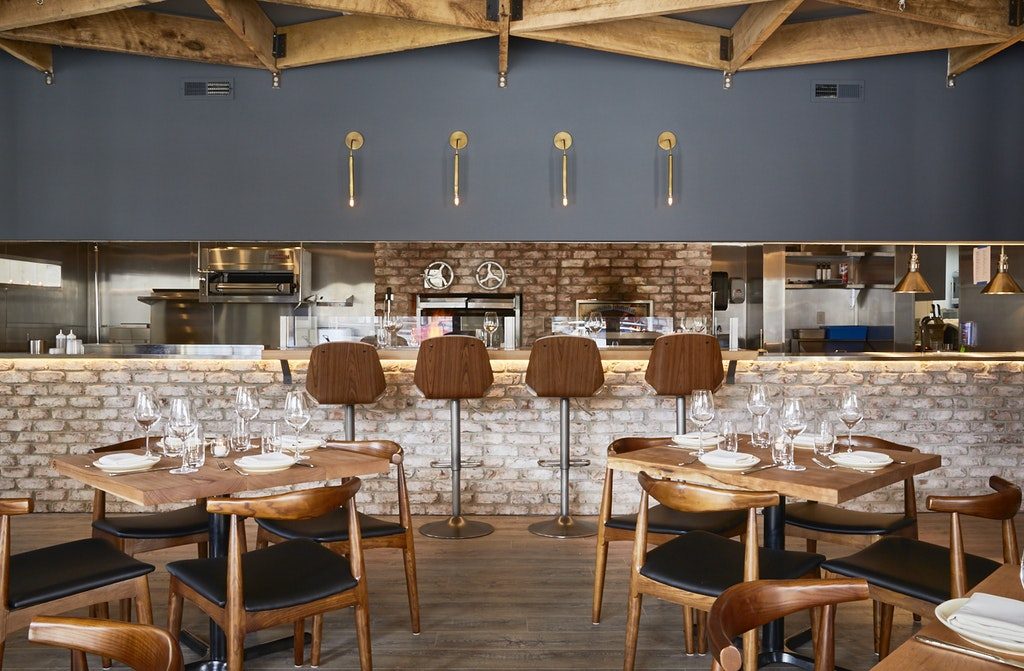 Hearthside is a destination for contemporary American cuisine with a strong local and sustainable influence. Chef/owner and husband and wife duo, Chef Dominio Piperno and wife Lindsay, opened this restaurant to give their neighbors in Collingswood a truly marvelous gastronomic experience. Most plates come from dishes made in their wood fired oven and range from small tasting bites to large entree portions. Standout favorites would have to be the Hamachi Crudo with rhubarb, chili strawberries and cucumber OR the Lamb Chops with black lentils, kale saag and crispy lamb belly… yum. The menu changes with the seasons, so there is something new to try pretty frequently.
Sabrina's
Sabrina's sums up the charm of Collingswood in their casual brunch/lunch destination. With several locations throughout the Delaware Valley, Sabrina's popularity is palpable. Their menu is approachable yet creative with dishes like The Tots with house made panko crusted tater tots, hot sausage hash and basil chimichurri (all topped with an over-easy egg).