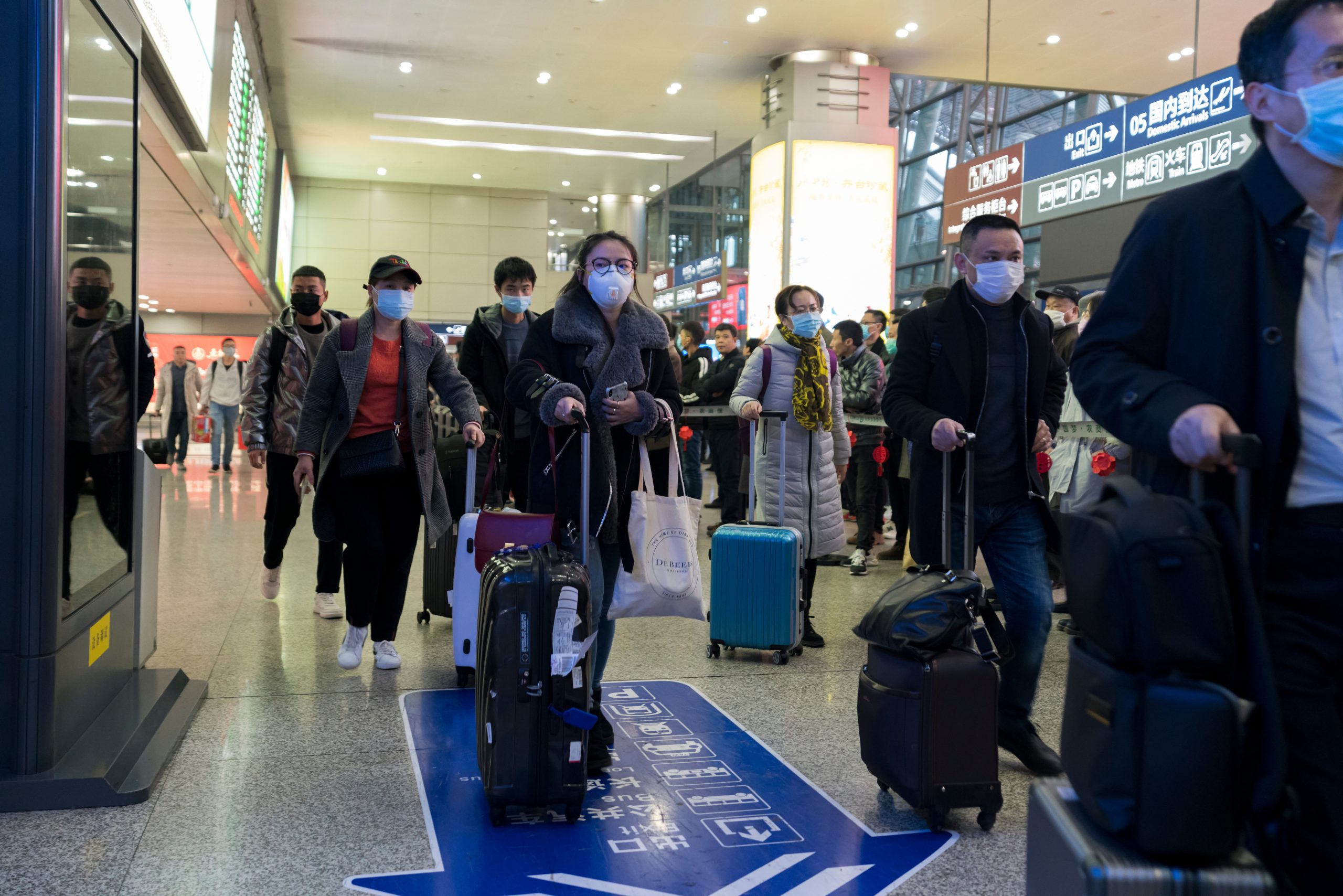 Everything You Need to Know About the 2019 Novel Coronavirus.
To start 2020, one of the biggest stories in the world is the new strain of Coronavirus circulating the globe known as the 2019 Novel Coronavirus. The latest strain of this virus is the seventh strain known to have been transmitted from animals to humans at a market in Wuhan, China, which has experienced quarantines and lock downs.
Cases continue to spread, so we want to make sure that you're informed on how to keep clean in these trying times. The symptoms of the Coronavirus look very similar to the symptoms of the flu.
Symptoms often include runny nose, headache, cough, sore throat, and fever. Sometimes human coronavirus can cause lower respiratory tract infections, such as pneumonia or bronchitis. In serious cases the virus can cause severe acute respiratory syndrome, pneumonia, kidney failure, or death.
Most people contract some type of Coronavirus during their life, but it usually comes and goes in a short time. Inversely, the 2019 novel coronavirus is much more severe, falling into the serious to fatal category.


What can you do to keep safe from the Coronavirus?
For starters, hand hygiene is the front line in the war on germs. If reliable soap and water are not available, use an alcohol-based hand sanitizer and if you're stranded with neither option, avoid touching your eyes, nose, and mouth with unwashed hands. Keeping your hands clean is always one of the best ways to prevent the spread of germs. Make sure to keep surfaces clean and disinfected with an EPA registered disinfectant.
For those working in healthcare, masks and eye protection are recommended if direct contact is even a probability. As with most emerging viruses, the risk depends on a few factors
ease of transmission
severity of symptoms
prevention & treatment options
In the case of the 2019 Coronavirus, there is neither a treatment or vaccine. Make sure that you stay clean.
Stay updated on the 2019 Novel Coronavirus through the World Health Organization here: https://www.who.int/emergencies/diseases/novel-coronavirus-2019/advice-for-public