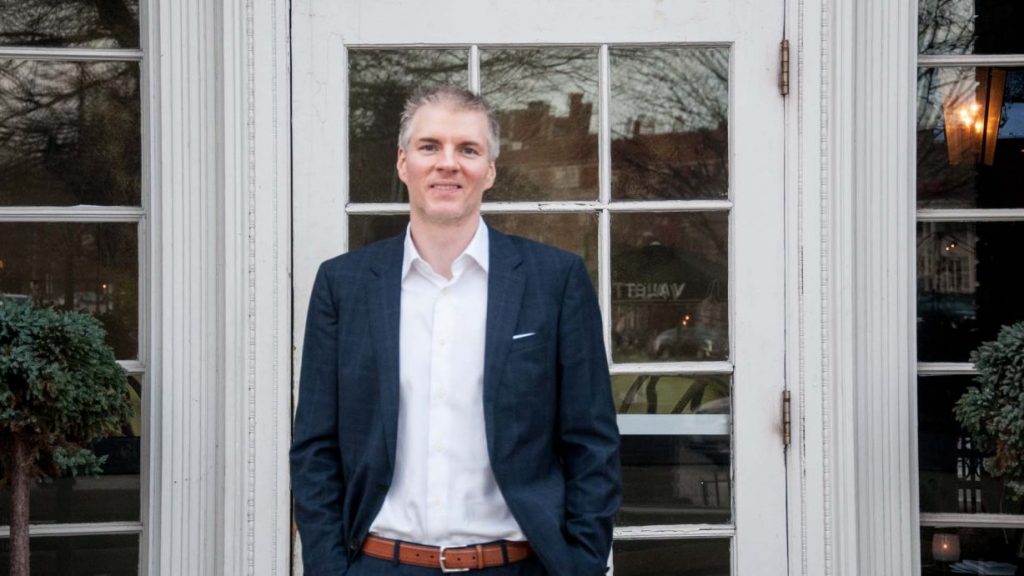 From Prison Stripes To Chef Whites: The Story of Chef Brandon Chrostowski
Imagine going from never having cooked professionally in your life to running the kitchen of a high-end, very traditional French restaurant. Now imagine doing that on a tight deadline; six weeks to be exact. In less than two months, a group of ex-convicts must go from knowing almost nothing about classic French dining to preparing impeccably cooked, perfectly plated, dishes for knowing palates. Seems impossible, but Chef Brandon Chrostowski is on a mission of redemption, not only for himself but for those in need of a second chance.
In the recently released documentary "Knife Skills," director Thomas Lennon follows a group of formerly incarcerated adults as they learn not only the foundation of the restaurant business, but also the fundamentals of cuisine. Lessons that include anything from the five mother sauces, and their derivatives, to the correct size of a brunoise cut. Though this may seem like the basics to a culinary professional, to a beginner it is a lot of information to absorb. Especially when 90% of your lessons are conducted in another language.
A Man with a Mission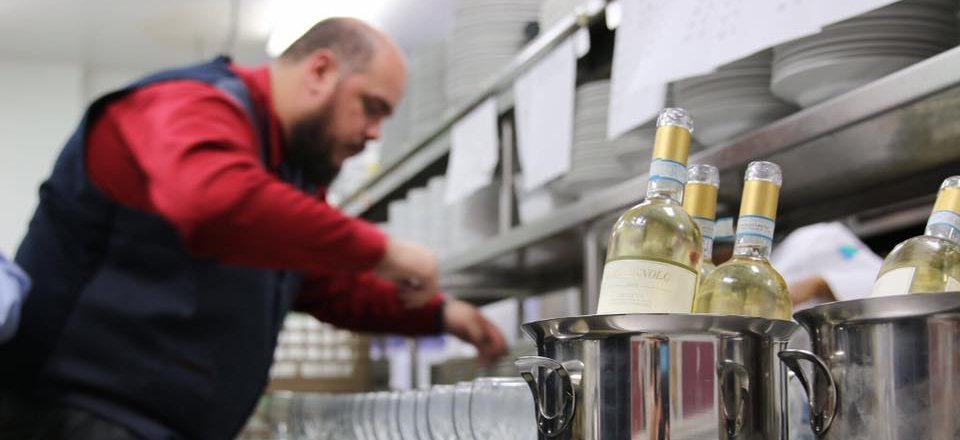 Chrostowski's Cleveland Ohio restaurant, EDWINS, provides the backdrop for the documentary. We see the students and the building both take shape as they prepare for the grand opening. Chrostowski has taken on a project larger than many of us will ever handle. He is training a group of people most of society deems unemployable in a very technically skilled profession: preparing a restaurant. He's also doing this all the while being filmed for a documentary. And did we mention he just had his first child?
So, why all this at once? Throughout the film the viewer is mesmerized by Chrostowski. It's hard not to be. His focus is unbreakable. He's driven by some internal force. But when asked about the catalyst behind his mission his responses are brief and detached. Certainly not the emotions one would expect from a man who has undertaken a task of this magnitude.
It's not until near the end of the documentary that we get the chance to see Chrostowski open up and tell his own story. He speaks about how one mistake in his youth almost cost him his life. Then about how he received a second chance, an opportunity that changed everything. He's making good on his own redemption by paying it forward to those who haven't been as lucky. In a moment of absolute human truth, we suddenly understand why he's doing it. Working not only to save those people, but to save himself. He is giving back that same opportunity that he was given so many years ago.
From Prisons to Fine Dining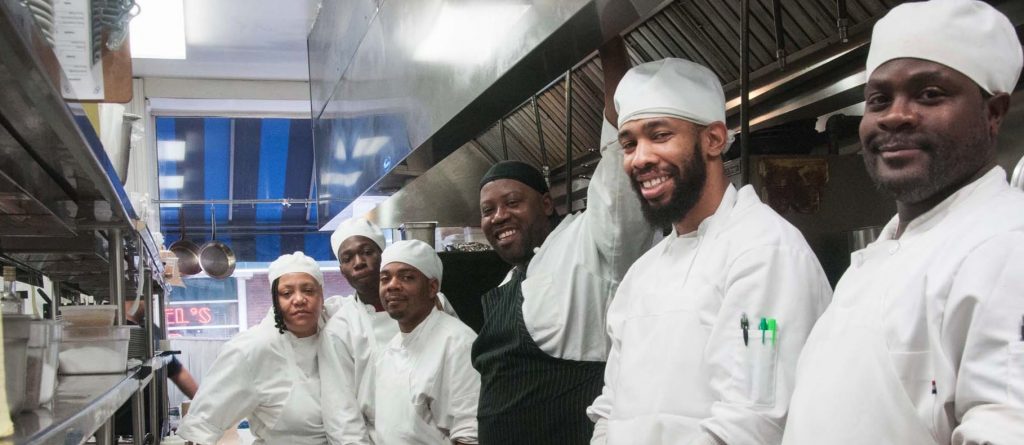 As we watch the first group of EDWINS students work through lessons, we see real enthusiasm from them. Pride in a job well done. Though only five percent of the students entering have any cooking experience, Chrostowski believes that the real indicator of success in this industry is their excitement about the future. While a restaurant kitchen is one of the more intimidating workplaces, (think lots of open flames and razor-sharp knives) it is one of the most accepting places in the world. As long as you're willing to work hard, you can find a home in a kitchen. What started as a restaurant has now become EDWINS Leadership and Restaurant Institute. At the end of their six weeks, each of the students who finish out the term will be awarded a diploma from EDWINS; a physical representation of their hard work, and maybe more importantly of their future.
"Knife Skills" is a potent look into the life of those men and women who struggle to return to society, who want more than anything to have a normal life. When all they needed was an opportunity Chef Brandon Chrostowski gave it to them. Here's the 40-minute documentary, courtesy of The New Yorker.