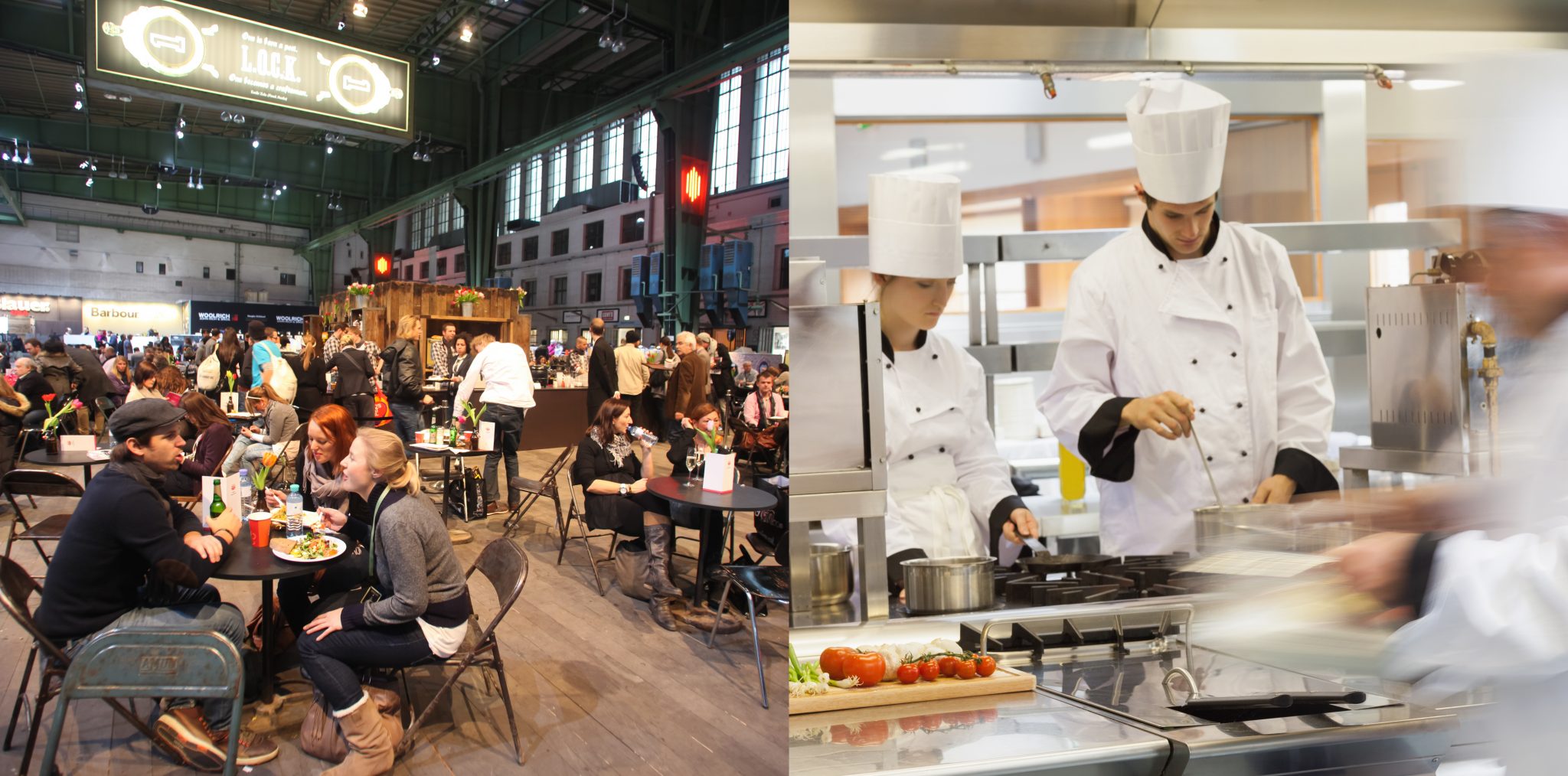 Front of House vs. Back of House: The Endless Battle Happening in Every Restaurant
Today we're discussing the endless battle raging in every restaurant: Front of House (FOH) vs. Back of House (BOH).
It may seem silly and perhaps easily solvable to an outsider. You can solve most workplace drama with "Team Building" exercises, right? But if you're an outsider you can take a seat because you simply don't get it. That's okay, though. We don't expect you to.
A Restaurant Is a Delicate Machine

A restaurant is like an old machine with thousands of gears. If even one gear isn't functioning it effects all the others and the machine falls apart. But when you're talking about the relationship between the FOH and BOH, it's not as simple as a gear. It's an essence that can either promote a harmonious workspace or corrupt all that you are trying to build. Unlike a gear, this essence is hard to establish and even harder to fix when it is "broken."
Restaurant workers are usually a bit rough around the edges. We work in high-pressure environments which eventually results in thick skin and a smart mouth. When you work in an environment where you have to deal with heat, the customers, and you can never sit down and take a break, it's tough to manage. Some days are a battlefield in a restaurant.
During service, there is one goal. Get the people in, make them happy, get them out. This process seems simple enough, right? But from the perspective of your employees it can be a nightmare. The problem is they're all dependent on each other to make this happen.
The Great Divide


From the BOH perspective, the FOH gets to hang out and socialize with guests, take orders and tap on a computer screen to put them through. Wait for them to be ready, deliver the plate with a smile and collect the payment and the tip. Meanwhile, they're stuck in a hot kitchen, with multiple orders to fulfill that will always include annoying modifications. If a plate comes back, it interferes with the process and according to the cook it's almost always because the order was incorrectly written and punched through the system. The environment is tough, cuts and burns included which just adds to the frustration during a busy service and god save us all if someone walks into the kitchen and gets in the way. "Behind" won't save you.
On the flip side, the FOH staff would love a few moments of not forcing a smile and interacting with the rude guests we all love so much. For the FOH, service in the kitchen involves snacks, creativity, dirty jokes, and most importantly the exclusion of awkward conversations with guests. Its referred to as a hide-out. Although they may be in an air conditioned dining room, running back and forth with plates and glassware takes a toll, especially if you have to do it smiling. For the FOH, if a plate is returned, it's because the cook didn't follow the directions on the ticket, or made a mistake in preparation.
IT'S A LOOP AND IT WILL NOT END.
But you can stabilize it.
How To Make It Work


It's important to educate your staff on all the gears necessary to run service and further develop their understanding and appreciation of their fellow team members. If the tension between your FOH and BOH gets out of hand, take time during slower periods to introduce your staff to the other side of the terrain, so they can see for themselves the pros and cons of each side and gain some understanding of each other's challenges. It can ease the tension during busy service and promote working as a team and helping each other.
The most important thing here as an owner is to be aware that this problem is going to come up. By getting out in front of it, promoting communication between your FOH and BOH, you can keep things from spiraling out of control. Every restaurant is different, so you'll know the best way to handle your employees. Keep them communicating, keep them cooperating, and you'll be sure to keep the gears turning.