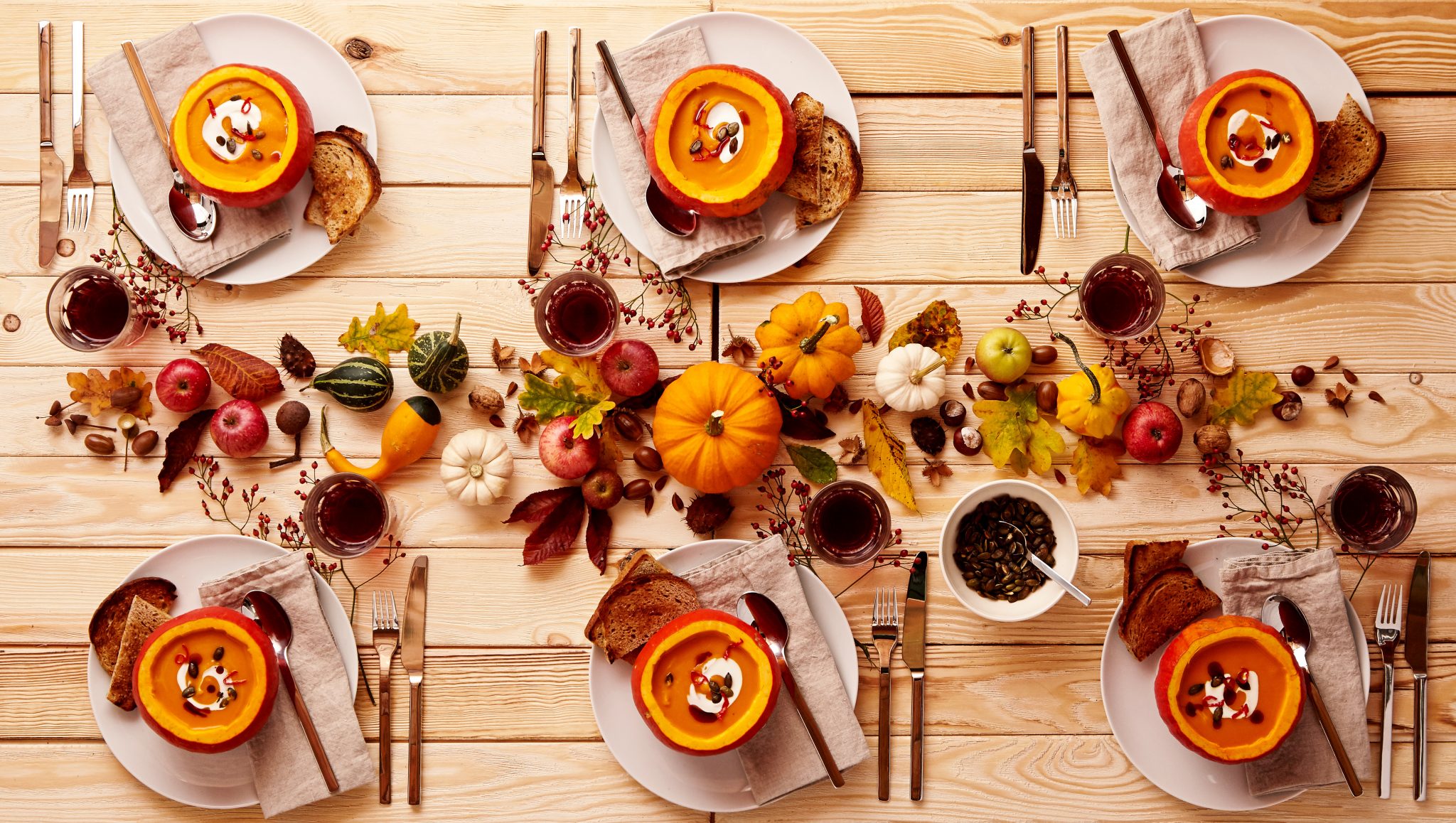 Get Ready For the Fall: A Food & Drink Pairing Guide
When we cook we marry flavors. So it makes sense that when eat and drink together that our drinks should complement our food and vice versa. Food and drink pairing, once considered fancy and unnecessary, is becoming more and more popular as consumer focus shifts from quantity to quality. This means that providing your customers with suggested pairing could help to increase your sales and your bottom line. That being said, here are some popular food and drinks that arrive in the fall, and what to pair them with.
Fall Beers

Oktoberfest: These beers go well with spicy dishes. The toasty, warm flavored malts and light hops contrast well with the heat of the food. Not only that, but the spice elements of Oktoberfest beers are highlighted by the spiciness of the dish.
Pumpkin Ale: Anything pumpkin, obviously! Besides pumpkin overload, your pumpkin beers pair well with squashes and roasted poultry. Pumpkin beers often have spices -like nutmeg, cinnamon and all spice- added into the brew and spicy foods will also help to accentuate these flavors.
Fall Foods

Desserts: Starting with the best part! Pumpkin pies are a fall hit, and these pair best with a flavorful stout or pumpkin ales. As we head into fall people often prefer heartier desserts like pie. These pair well with the sweeter flavors of stouts and porters, as well as fruitier red wines and even ice wines and ports.
Butternut Squash: Butternut is the most popular of the squashes -besides pumpkin. As a hearty soup this pairs well with a chianti, or another earthy red, like some pinot noirs. You can also stuff your squash with other vegetables, sauté it into a pasta, or serve it with something creamy. If that's what you do, then a chardonnay, not a heavily oaky chardonnay, is going to suit butternut squash best.
Turkey: Turkey becomes increasingly popular around fall for obvious reasons. Luckily for us it pairs well with many beverages. If you're a red wine drinker, a fruitier pinot noir should be your choice for a turkey pairing. White wine drinkers will enjoy the freshness of a sauvignon blanc or riesling with their turkey dinner. As for beers, the spiciness of Oktoberfest beers, and other spiced varieties of beer, pair well with turkey and the sides that traditionally accompany the bird on the table.
Colder Weather Means More Rich Flavors

People tend to lean onto heartier foods as the temperature starts dropping and winter edges closer. The richer flavors in the foods require beverages that have the same depth of flavor that these cooking methods bring.
As the weather gets colder and Thanksgiving and Christmas draw nearer you should consult the flavor profiles of your beverage menus. You'll want to see how well they match up with your food menus. Compare your sales of items month on month and see how the trend changes from lighter whites, light beers and IPA's to heavier reds, stouts and dark beers. You might want to consider dropping some of the former and adding some of the latter to offer your guests more variety in the flavors more suited to the season at hand.