Pick The Right Draught Glass For The Upcoming Draft Class


The NFL Draft is one of the biggest events of the football season. For many young men, this will be the best day of their lives. They will be given the opportunity to play at the highest level in the sport they have dedicated their lives to. It's an incredible event to watch, and as a Philadelphia company, PJP is proud to get to witness the draft right here in our home city this year.
But if you're planning to watch the Draft, you're of course going to need the right draught to go along with it. Draught beer, that is. Nothing goes together like beer and football. So in honor of the NFL Draft being right here in our home city, Philadelphia, we put together this list of great beer choices for the evening. And because we're a foodservice supply company we couldn't resist including the proper beer glass you should drink the different beer styles in.
Enjoy the draft and enjoy your draught!
(Tired of that pun yet? Too bad!)
INDIAN PALE ALE

The IPA is a craft beer staple. Everyone loves a good IPA. They can be a bit on the bitter side, but if you are an avid craft beer drinking, you have long since learned to appreciate the bitter flavor as much, if not more than, any of the others. IPAs come in a wide variety of colors, from very pale gold to a darker reddish amber. That bitter flavor comes from the use of hops, but the bitterness is usually balanced with a malt backbone. IPA is a great choice to go with a burger, as it has a lot of flavor, but it's medium body wont sit as heavy in your stomach.
In terms of glassware, IPAs should be poured into a Nonic glass. The Nonic is English in design, it is similar to a Pint Glass with a curved or flared lip close to the top of the glass. The flare helps when holding the glass and allows it to be stacked easily.
STOUT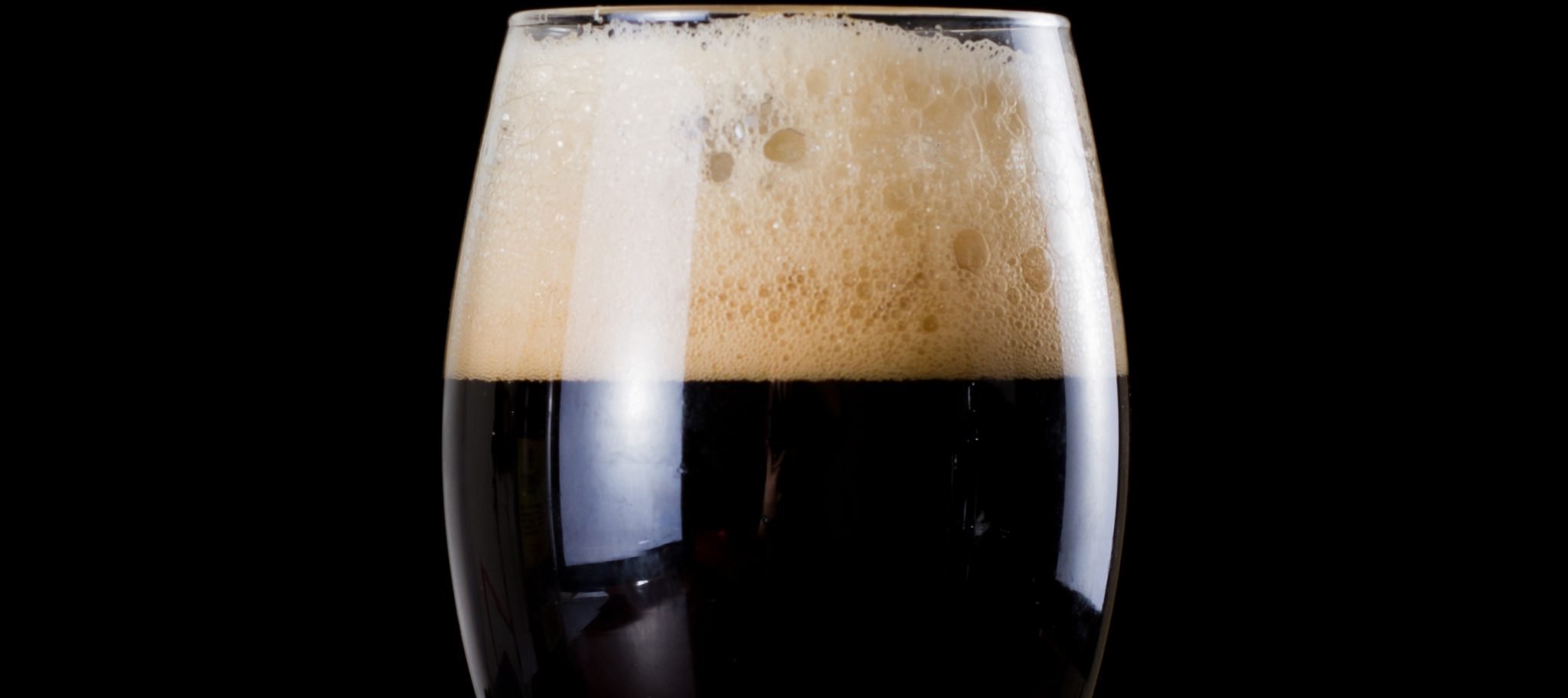 When you think of a Stout, you first thing of Guiness, but there are a lot of other great stout options out there. The stout is your typical dark beer, usually very flavorful. They're often enhanced with a chocolate or coffee flavor (or both!). A stout is a great choice of beer if you like a ton of flavor, and something that has a smooth, almost creamy feel in your mouth.
Stouts should typically be consumed from a Porter glass. Although there appears to be much disagreement, most major U.S. manufacturers offer a Porter/Stout Glass that is tall and sturdy, with a short wide stem, out of which gently curving sides rise to create an inverted teardrop shape with a slightly smaller opening.
HEFEWEIZEN


A Hefeweizen is a south German wheat beer. The prefix "hefe" actually means "with yeast." These beers are typically unfiltered which gives them a very cloudy look in the glass. Don't be discouraged by the cloudy look though! Hefeweizens pack an amazing flavor, typically reminiscent of things like banana, cloves, spices, bubblegum or apples.
You of course drink a Hefeweizen directly from a Hefeweizen glass. The Hefeweizen glass has a hefty base, little or no stem, and tall, gently curving sides that rise to a wider bulge near the top and then curve back in to a narrower opening. It is often called a Pilsner Glass, even though technically, the Pilsner Glass should have straight tapered, rather than curved, sides.
PILSNER


Another German beer, the pilsner is a lager style beer and is very popular in many countries. Typically light in color and hoppy (bitter) in flavor, the pilsner can be rough for someone who doesn't like a lot of bitterness, but it can be an amazing drinking experience for someone who does.
The pilsner is another beer with it's own kind of glass. The classic Pilsner Glass has a hefty base, with little or no stem, and tall, straight, tapered sides rising to the opening. There are many variations, including some with curved sides and narrower openings (see Weizen Glass). It was designed for the Pilsner, but is great for Lagers and any lighter beer.
TRIPEL


"Tripel" actually refers to the brewing process. When brewing a tripel, brewers will use three times as much malt as they would in a standard beer. This results in a bright gold color that is only a little darker than a pilsner would be. Tripels are usually somewhat sweet, but they also boast a high alcohol content, so be careful if you plan to drink more than one!
Tripels are usually served in a beer chalice. These glasses are of Belgian design, and have very thick walled glass with a large round bowl atop a short stem and hefty foot. Often dimpled.
NEED HELP WITH THIS?
Get immediate help with this topic from a certified PJP Product Specialist.
Typical response within 24 hours.
Was this Helpful?