Switching From Plastic To Natural Packaging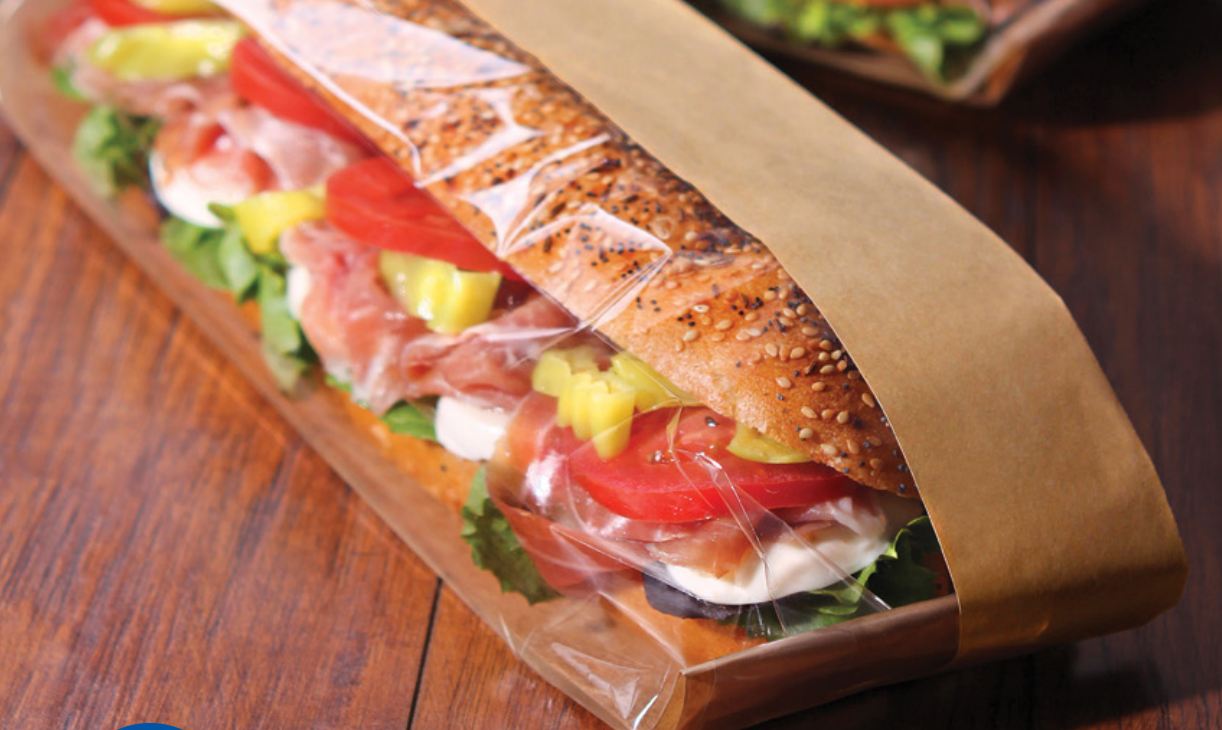 "The greatest thing since sliced bread."
We've all heard this phrase. Many of us have probably used it ourselves. But what does it really mean? Is sliced bread really that great? Why is everyone always trying to claim that new things are as good as that seemingly basic invention?
Well, at PJP we don't really know where this whole idiom came from, but we do know this: sliced bread is pretty fantastic. Why do we love it so much, you ask? That's easy.
Sandwiches.
That's right, sandwiches. Easily one of the most glorious culinary inventions in our species' long history of great culinary inventions. Sandwiches are really the perfect food. They're 100% customize-able; easy to eat with just your hands; can be served hot or cold; can be made to be vegetarian or full of meat if you're a carnivore; the possibilities are truly endless when it comes to sandwiches. And when you think about it, sandwiches wouldn't really be possible without sliced bread, right? So in that context, it makes sense why everyone is always touting sliced bread as the best invention ever
But with sandwiches (and sliced bread by proxy) being the best inventions ever, isn't it supremely disappointing when you get a bad sandwich? It's rare, but it does happen. You know what we're talking about. You'll be running out of the office to grab a quick bite to eat on your lunch break, you stop in at convenience store or or to-go food spot and you grab a pre-made sandwich off the shelf. It's wrapped in a plastic saran-wrap type material. But when you go to eat it the plastic has kept the bread too moist and it's now a soggy mess. No one likes soggy bread.
Let's switch hats for a second. Take off your consumer hat and put on your business owner hat. You want to take advantage of the growing to-go trend that we talked about on this blog last week. You know that sandwiches make an amazing to-go food option, but how do you package them? Plastic containers can look too… assembly line. Plastic wrap can look cheap and trap in too much moisture. So how do you, as a business owner provide a sandwich packaging option that keeps your delicious sandwich tasting fresh and looking great even after it walks out the door?
I'm sure you know what we're going to say at this point. PJP has you covered, as always.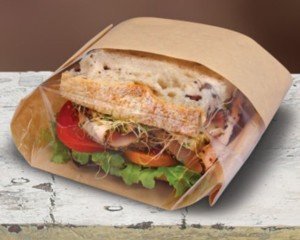 You need to check out Bagcraft DublView® Sandwich Bags.
DublView® bags are going to provide your restaurant with a to-go packaging option that give your sandwiches an artisan "homemade" look and feel. The big plastic window is going to give your customers a clear view of the contents of the bag, and it comes with anti-fog film that will maintain that visibility whether stored in a hot or cold case. The bag is even heat-sealable so that the product's shelf life can be extended.
And you know that at PJP we love helping you build your brand, so we should mention that DublView® bags also come with custom printing options, which will allow you to print your company logo right on the packaging. This way, when your customer leaves your building with a delicious looking sandwich, everyone else who sees it will know exactly where they got it from.
You want to pick up some DublView® Sandwich Bags from Bagcraft? Talk to your PJP Sales Rep.
Bagcraft, Bags, Branding, DublView, Sandwich
NEED HELP WITH THIS?
Get immediate help with this topic from a certified PJP Product Specialist.
Typical response within 24 hours.
Was this Helpful?