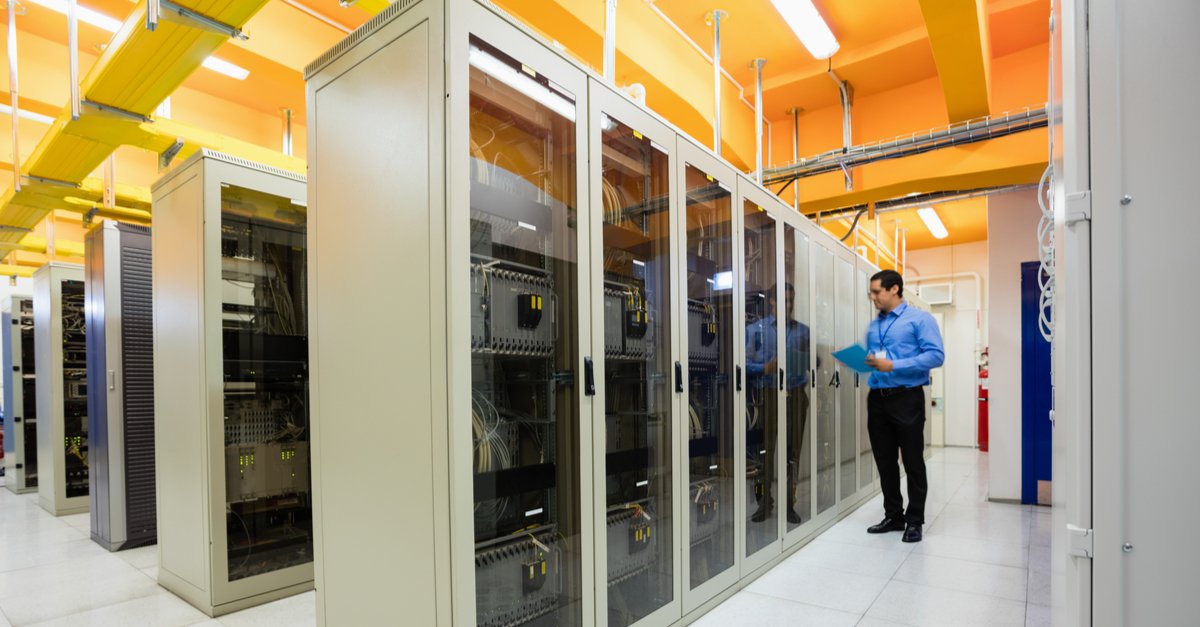 Keeping Your Server Room Clean
Data storage is rapidly expanding in office buildings, universities, and schools. If you've ever managed an extensive network, you know cleaning is critical. Dust and debris can disrupt systems. The facilities maintenance team and Information Technology staff must work together to ensure proper Indoor Air Quality (IAQ) inside the server room.
Beware of Boxes
A server room is not an extra storage space. Cardboard boxes and styrofoam pieces release particles into the environment. Micro debris settles on sensitive equipment, builds up in vents, and gunks up cooling fans. Be pro-active about dust prevention. Avoid bringing any packages into critical environments. Instead, unpack all new equipment outside the server room.


Avoid Construction Stress
Inevitably, schools and offices require upgrades and repairs. Circuit wiring, HVAC renovations, and major remodeling bring contractors onto the premises. Indoor construction can wreak havoc on the cleanliness of your server room. Good communication and proper prevention can protect your equipment from a construction mess.
Communicate. Develop a relationship between the Data Center Managers and Facility Maintenance team. Include appropriate IT staff in renovation planning meetings and update communications. Consider all potential impacts construction could have on critical environments. Both IT and Facility Management should approve any contract work before it begins. If you notice unapproved construction activity, speak up before it's too late!
When construction work is in the server room, use painters plastic and tape to make a floor to ceiling curtain around the servers. Leave enough space for proper airflow while still blocking most of the dust.
Schedule Regular Cleaning
Some amount of dust is unavoidable even with the best protections in place. Maintaining a strict cleaning regiment is crucial. Housekeeping staff can remove trash and dry mop daily. Never use a broom, as they stir up dust. Instead, opt for microfiber dry mops that trap dirt.
The best tools for the job are:
HEPA filter Vacuum
Microfiber cloths and mops
Anti-static cleaning solution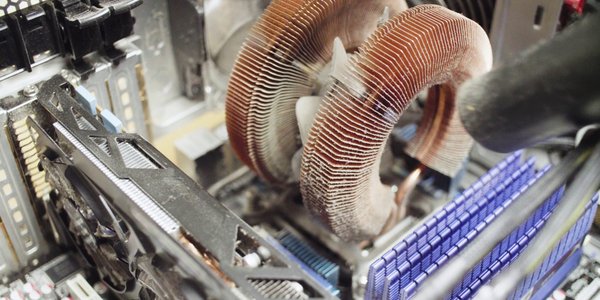 Deep Clean
IT managers should schedule a deep cleaning of the server room every three months. Detailing the servers requires trained professionals who know how to clean computer equipment properly. Shut down the cooling system to replace filters and remove debris. Vacuum with a HEPA filter and wipe all surfaces with anti-static cleaning solution and microfiber cloth. Remove raised tiles to clean underneath. When wet-moping the floor, be sure to use solutions approved for use near electronic equipment.
Airborne contaminants settle on the servers. Every three months, thoroughly clean the racks, support equipment, and servers. Use a HEPA filter vacuum on the machines, getting in areas that are not usually visible. Wipe server surfaces using anti-static cleaning cloths. Continue to the lights, windows, doors, and ceiling.
Between deep cleaning, managers can conduct routine checks to ensure all equipment is free from debris and in working order. Allowing a server room to become messy can lead to costly consequences. Daily light cleaning and quarterly deep cleaning goes a long way in helping equipment run properly.