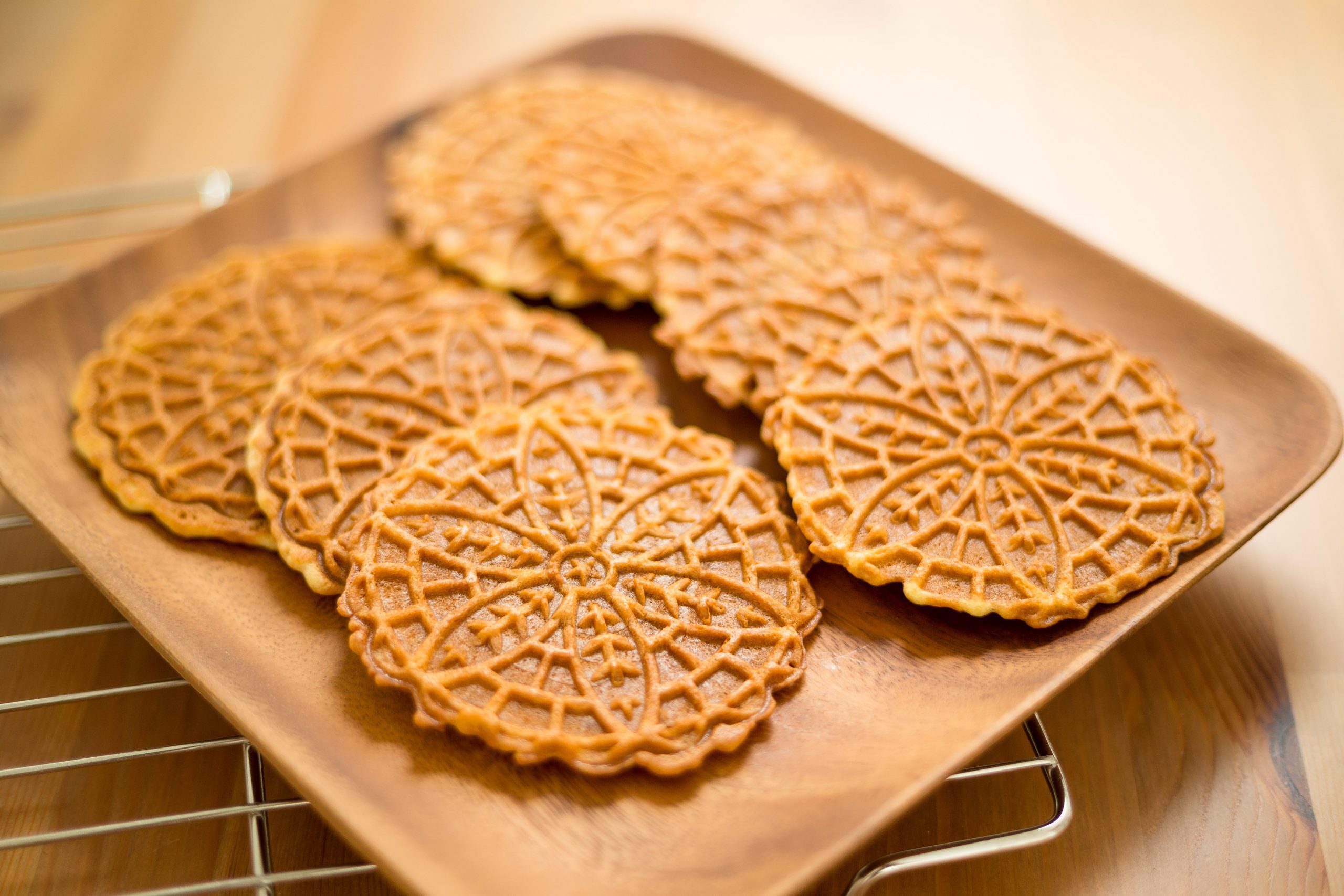 Baking Brown Sugar Almond Pizzelles
Pizzelles are traditional Italian biscuits that reside dessert-limbo, somewhere between waffles and cookies. They can be served thin and crisp or thick and chewy.
The word "Pizzelle" translates loosely from Italian into a handful of adjectives: "small, flat, and round." Think pizza with a cute suffix to denote its diminutive size.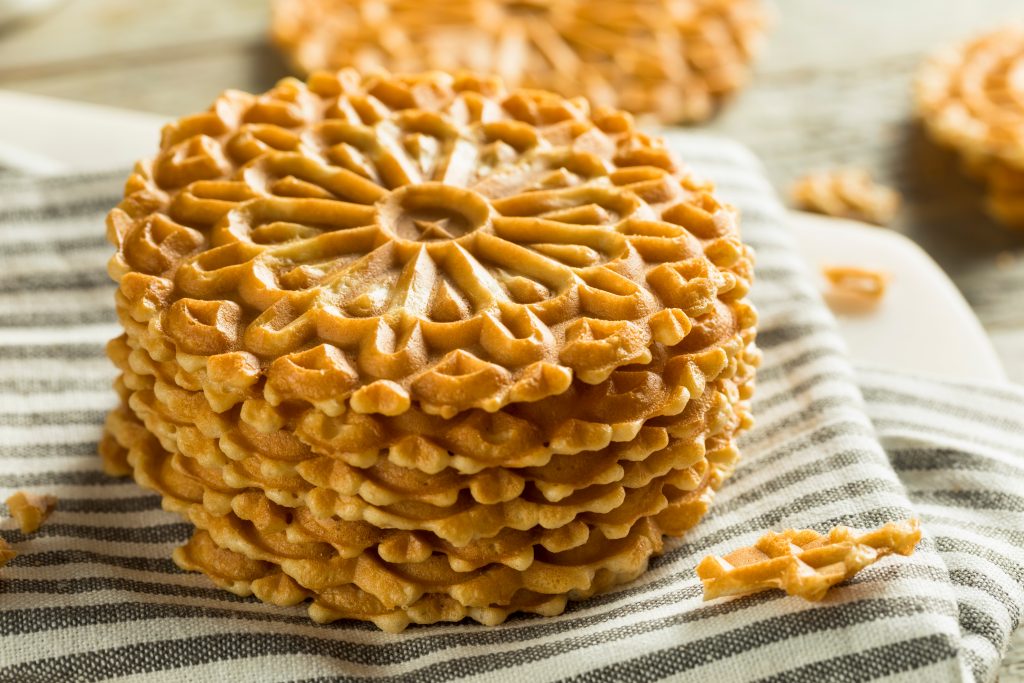 Though many countries have their own interpretation of an embossed cookie that could bear a strong resemblance to the pizzelle, it is without a doubt very much its own dessert. Baked between metal irons, the cookies are traditionally embossed with artistic geometric designs and flavored with anise.
Learn how to make Italy's oldest cookie with our holiday-inspired version, easy to make and addictively delicious, it is the perfect accompaniment to a traditional Italian after-dinner coffee or cocktail.
Ingredients –
Brown Sugar Almond Pizzelle
27.6 oz (6 cups) all-purpose flour
3.4 oz (1 cup) almond flour*
0.8 oz (4 teaspoons) salt
16 oz (4 stick) unsalted butter
18 oz (12 large) eggs
21.2 oz (3 cups) packed dark brown sugar 2 oz (4 Tablespoons) milk
2 teaspoon vanilla paste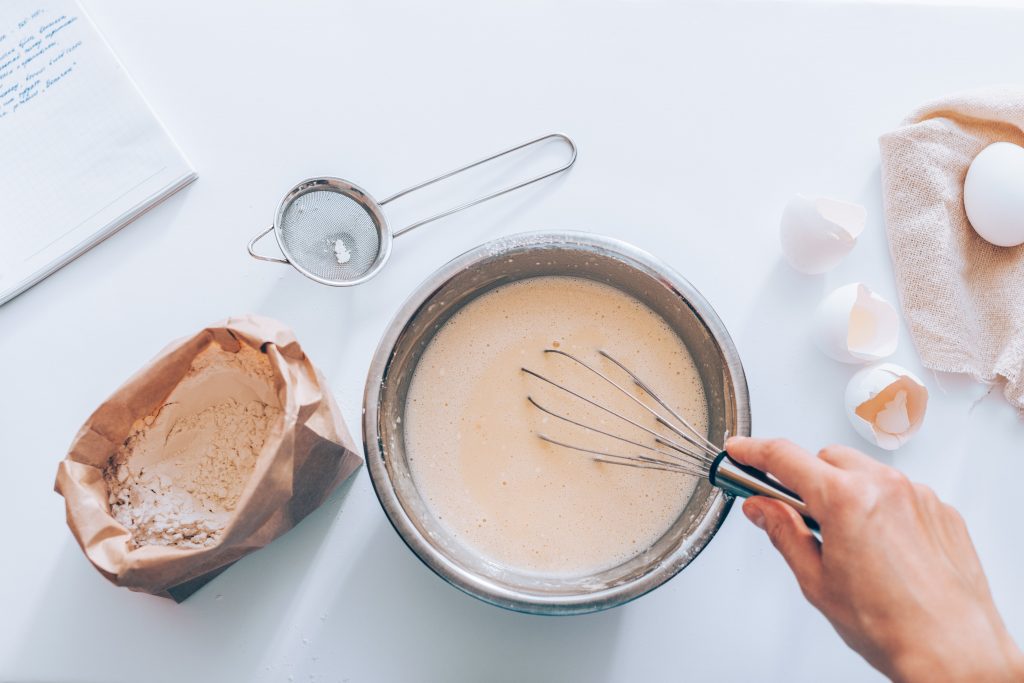 Instructions
Pizzelle Batter:
In a large-medium bowl, whisk together both flours and salt until well combined.
Feel free to make your own almond flour for this recipe by simply blitzing a ¼ cup of almonds in the food processor. When quite fine, add them to your flour and salt (no need to sift them) then continue the recipe per instructions.
Melt butter in a small saucepan until it develops a nutty aroma taking on a brown hue. This process is unsurprisingly called browning your butter, it adds a depth of flavor simply unattainable by any other method.
Mix eggs, sugar, milk, and vanilla until well combined in a large bowl. Add in your dry ingredients and mix again until a smooth batter forms.
Baking: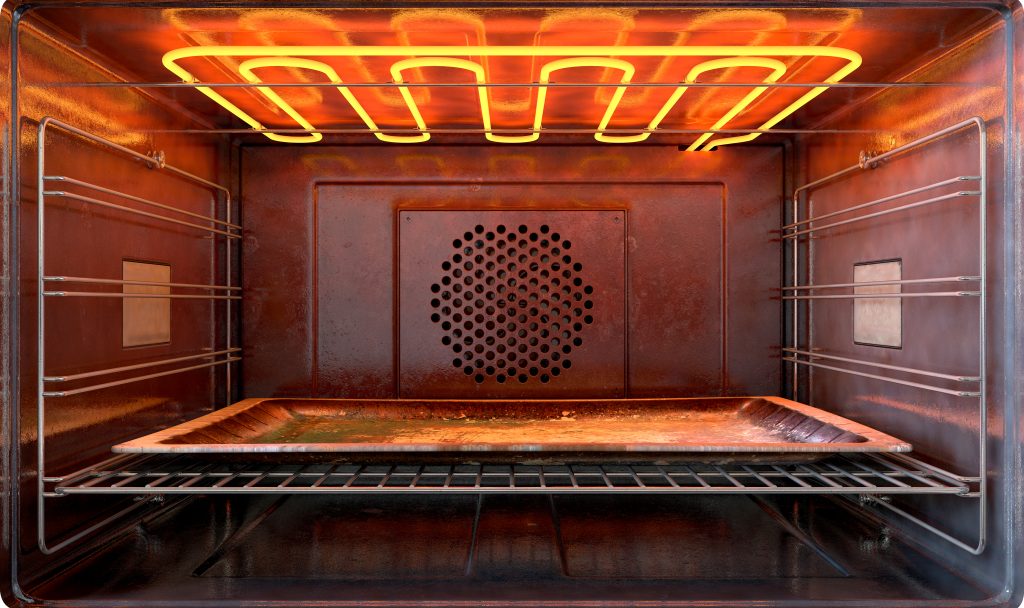 Heat your pizzella iron and using a pastry brush paint both sides of the hot iron with oil. Using a tablespoon, measure out your batter onto the iron, dripping just above the center of the plate.
Putting the batter directly on the center of the plate generally leaves you with an ill-formed pizzella. Placing your scoop slightly above gives a much better end-result.

If making a lot of pizzelles, get a small cup of water to keep next to your scoop for in between jobs. This will prevent the batter from sticking to the scoop and makes your job much easier and cleaner.
If planning ahead, feel free to make your pizzelle batter as far as 48 hours in advance storing the batter in an air-tight container in the refrigerator. When ready to use simply allow the batter to come back to room temperature (this should take about 30 minutes) before frying up the pizzelles. Due to pizzelle's relatively high-fat content, they keep very well, typically up to one week. For best results, store them between layers of paper towels to absorb excess moisture. Many would suggest storing pizelles in an airtight container, but we find that makes the pizzelles soft and droopy. In order to preserve their crisp texture please place them in a tin or large flat box. If you do encounter soft pizzelles feel free to pop them into the oven for a few moments to bring them back to life before serving.