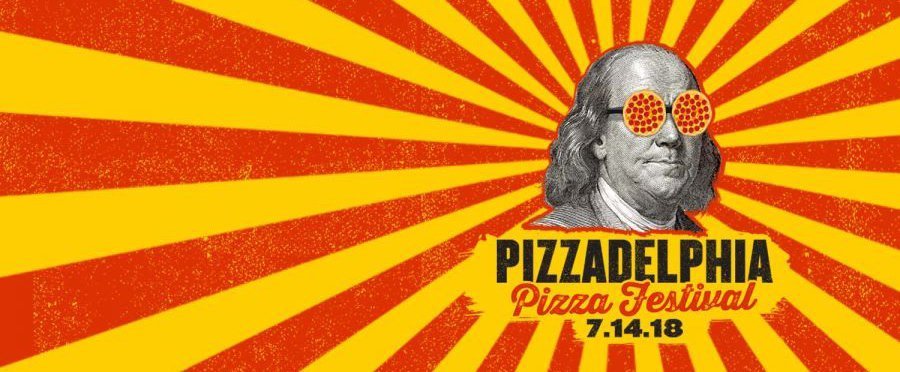 PJP Is Sponsoring Pizzadelphia Pizza Festival
PJP is proud to be sponsoring the inaugural Pizzadelphia Pizza Festival!
What is Pizzadelphia?
The Pizzadelphia Fest is a huge event happening on July 14th at the Naval Yard in South Philadelphia. We're bringing the top pizzaiolos, culinary experts and entertainers to the masses and creating a one-of-a-kind Philly festival experience for consumers, restaurateurs, industry experts alike.
With over 30 standout pizzerias and top food trucks attending, Pizzadelphia will be a celebration of pizza the likes of which the city has never seen. The vent will include demos by local chefs, live podcasts with Q&As,  local celebrities and much more! Guests will have the chance to enjoy a summer signature cocktail by Tito's Vodka and fresh cold beer from Double Nickel Brewing Co. Be part of the festivities that prove Philly pizza is better than NYC, Chicago and the rest of the country.
Is this for Charity?
Yes!
A portion of the proceeds from Pizzadelphia will benefit the Vetri Community Partnership.
For those unfamiliar, the Vetri Community Partnership empowers children and families to lead healthy lives through fresh food, hands-on experiences, and education. Founded in 2008 by Chef Marc Vetri and restaurateur Jeff Benjamin as the Vetri Foundation for Children, The Vetri Community Partnership seeks to help kids experience the connection between healthy eating and healthy living.
Who's Going to be There?
Check out this incredible line up:

I Heard This Was A Zero Waste Event, Is That True?


Hopefully, Yes!
Pizzadelphia came to PJP and asked us to help them make this event a Zero Waste Event. PJP has always had a commitment to the environment, so of course we were happy to help.
PJP agreed to supply the event with all of the compostable disposable items they needed, like plates, forks, knives, straws, cups and more!
PJP has partnered with Philacycle, Revolution Recovery, and Bennett Compost to ensure that as much as possible of the waste created at the event is diverted away from land fills. Not only is Pizzadelphia going to be delicious, it's going to be green too! After the event is over, if we have been successful at diverting as much waste as we hope, Pizzadelphia will be officially labeled a Zero Waste Event!
How can I get Tickets?
We'll see you there!