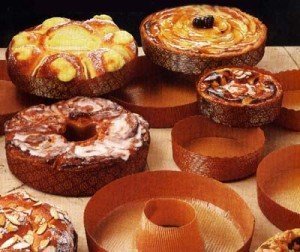 PJP's Bakery Vendorama Recap
Yesterday the famous PJP Culinary Academy hosted an event we like to call a "Vendorama." A Vendorama is basically a chance for us to showcase some of our favorite vendors (and of course their wonderful products) to our amazing customers. It's a chance for everyone involved to learn something about the many, many options out there. Knowledge is power, after all, and there's nothing everyone at PJP loves more than empowering our customers.
The theme of our Vendorama yesterday was bakery items, and we showcased everything from kitchen equipment to disposable bakery boxes. The customers who visited learned about new products and our vendors got the opportunity to pick the brains of the people who use their products. It really is a great learning experience, and with that in mind, we'd like to give you a recap of some of the great products that were on display yesterday so that you can share in that great experience.
Novacart – Baking Molds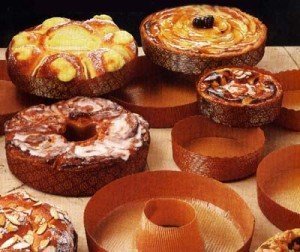 Our friends at Novacart have developed a product line that can completely change the way you do business. They have created baking molds which are also designed to be a part of the packaging. You can take your product from the oven, right to the shelf without removing it from these baking molds. The rigid, freestanding paper construction makes for a great-looking and sturdy option for any bakery. With this product you could even pour your baking mix into the mold, store it in the refrigerator or freezer, then pull it out and bake it whenever you're ready! Once it's done baking you can remove it from the oven and place it right on the shelf to serve fresh baked goodies to your customers all day long. This kind of product can completely revolutionize the way your bakery does business. The paper baking molds are microwave and oven safe up to 390 degrees, and safe for the freezer as well.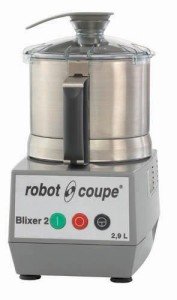 Robot Coup – Blixer 2
The Robot Coupe Blixer product line is the ultimate mix, or blend, of a mixer and a blender (see what I did there?) In terms of bakery applications, you simply won't find a machine better suited to creating fruit purees for the fruit filling in baked goods. Blixers are incredibly efficient machines due to their leak proof lids, build in scrapers, you get the most out of your ingredients and have very little go to waste. They are also incredibly safe. The lid is designed to prevent access to the blades while they are moving, and there is an integral motor breaking device built in that ensures the safety of the operator. Simply put, Blixers are quick, efficient, sturdy and easy to use machines. They're a no brainer for any bakery that needs to make a lot of puree.
Cal-Mil – Bakery Displays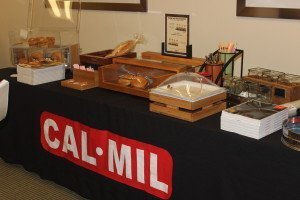 When you make a delicious and beautifully decorated dessert, it only makes sense that you'd want to display it in the best way possible. That's where Cal-Mil comes in. Cal-Mil has a wide variety of displays, risers, organizers and holders that will make your place of business look clean, professional, and will put your products on display in the most eye-catching way possible.
Southern Champion – Bakery Boxes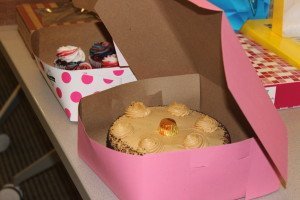 Ask anyone, packaging can make all the difference. It's an aspect of the food service industry that is often over looked. Everyone assumes that if you have quality food, your product will sell, but the presentation can actually play a huge role in the way people perceive the quality of your food, and packaging can be the difference between an appetizing display and a mediocre one. Southern Champion offers a wide range of eye-catching bakery boxes that are sure to let your customers know that you're offering a high quality product. With various holiday and seasonal options available, you can also stand out from the competition by presenting your baked goods in a seasonally appropriate container. They also offer a line of window-boxes with a crystal-clear plastic window that makes sure that your product is on display and not hidden from the customer's sight.
Bakery, Cal-Mil, Novacart, Robot Coupe, Southern Champion, Vendorama