Pumpkin Spice Season is Here: How Your Business can Capitalize
'Tis the season of the pumpkin. As the seasons change and we are greeted with longer nights and chillier days, we are also greeted with warmer drinks and heartier flavors. The Starbucks Pumpkin Spice Latte took the world by storm in 2003. Every fall since, businesses have been inventive about how they can incorporate it into their menus and reap a share of the profits. So how can we all get in on the pumpkin craze?
That Pumpkin Flavor


There are multiple options available to you if you want to create pumpkin based cocktails for your menu. Most come in the forms of purées, syrups, and infused spirits. Many of these are available from suppliers. However, they are also simple and easy to make yourself.
Homemade and store bought options come with their own advantages and disadvantages. The store bought varieties will offer you consistency of product and a longer shelf life. On the other hand, crafting them yourself will allow you to tailor the flavor profile to your specific needs and desires.
Craft Beer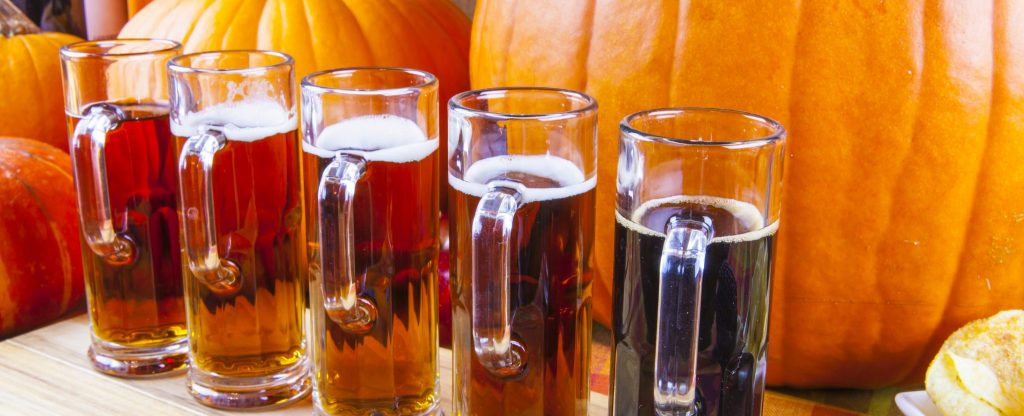 Guests taps are increasingly popular, as are pumpkin beers at this time of the year. It is very likely that one, or many, of your suppliers have tried to convince you into buying a keg of their pumpkin ale to put on your rotating tap for the holiday season. These beer are increasingly popular and you might be able to opt into buying a case of pumpkin flavored beer in cans or bottles instead of investing in a whole keg.
Combining Craft Beer and Craft Cocktails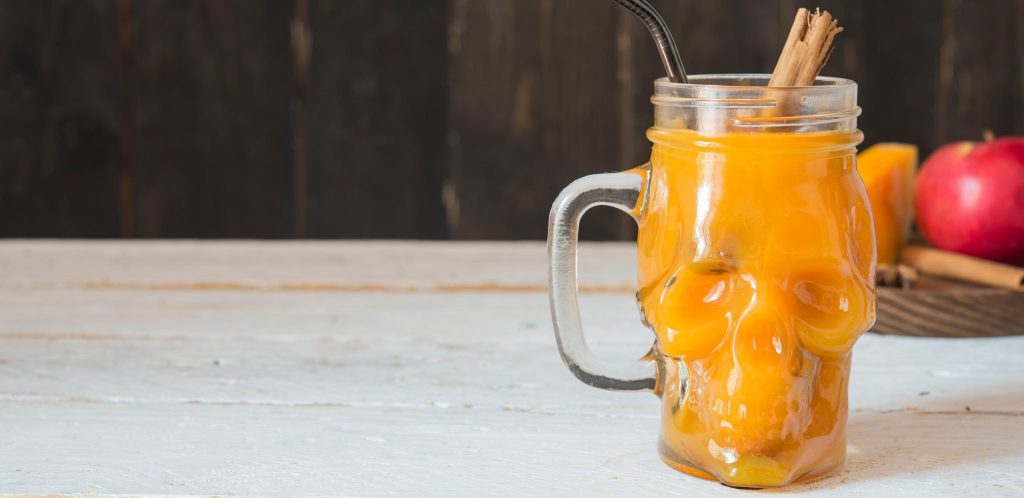 One of the main disadvantages of a rotating tap is that sometimes you have to dispose of the remaining part of the keg because it is either past its date or past its season. This can be one of the greatest fears with buying a keg of pumpkin ale. In order to maximize your usage, therefore minimizing any losses, you should consider using your pumpkin flavored ale as an ingredient in a cocktail. Craft beer and craft cocktails are all the rage at the moment and this is your chance to infuse the two and show what your bartenders can really do. The above is also entirely possible to do with your purchase of bottles or cans of pumpkin beer.
Pumpkin flavored beverages won't suit every style of establishment, and if your food menu is going to be pumpkin heavy then maybe beverages aren't the greatest idea. Ask some of your regulars, ask your staff and your bartenders if they like the idea. These people are often your best sources of information. If you begin struggling for idea we've got two listed below to get you off on the right foot
Pumpkin Old Fashioned


1oz Pumpkin Purée
5oz Bourbon
1oz Maple Syrup
5oz Grand Marnier
1 Dash Orange Bitters
Glass: Old Fashioned
Method: Shake and strain
Garnish: Orange Twist
Tip: Flavor your maple syrup with some cinnamon sticks and whole cloves for a pumpkin spice element
Pumpkin Spice Martini

5oz Vanilla Vodka
5oz Baileys Caramel Irish Cream
1oz Pumpkin Liqueur
Glass: Martini
Method: Shake and strain
Garnish: A sprinkle of powdered nutmeg and cinnamon
Do you have a great pumpkin cocktail? We want to know about it! Don't forget to share in the comments below or on any of our social media accounts. Follow us on Facebook, Twitter, Instagram, and YouTube!
Got a question for a PJP expert? We want to help! Just fill out the form below with your question and we will get back to you as soon as possible. PJP has been in the food service industry for 55 years and we're eager to share our knowledge and expertise with you.