Still, Sparkling or Tap – What Kind of Water Should You Serve At Your Restaurant?
Icy cold water began showing up on diner's tables in the mid 1800's. It started as a triumphant pronouncement of the opening of public water supplies in inner cities. We've come a long way since then. We now have the option to choose bottled, filtered, glacial, spring, mineral, sparkling, and even more. What does the future of water service look like? Is it really necessary to fill a glass without prompt, just because? Lets take a deep dive into the history of serving water and what the present and future look like.
The Past


Cold drinking water was once a luxury. But when plumbing and refrigeration started to become common, cold drinking water became the standard. The average person was able to get a taste of the 'good' life and restaurants took notice. Ice water became an American dining tradition.
Bottled water has always been en vogue. In early civilizations they used to carry water in large clay pots called amphora. For long journeys on ships they would barrel the water. With the invention of glass, they made bottles for drinking water. The early spa enthusiasts of the 1600's bottled and sold mineral spring water and touted it's supposed health benefits. Bottled mineral water was so popular that some people began to . This was the birth of sparkling water. Sparkling water was a treat for those that could not afford the more expensive mineral water. The fear of public water contamination propelled bottled water fever up until chlorinated water supply was introduced. It wasn't until a creative marketing campaign by Perrier in the late 70's that bottled water reemerged.
The Present and Future
Bottled water is the second most consumed commercial beverage out there. Some restaurants even have a bottled water menu. Some even have a water sommelier. The Water Sommelier helps guests navigate the menu and find the perfect water pairing for their tastes and meal.
But… serving water to every customer isn't as simple as it seems. Water consumption has an impact on our environment. Modern plumbing and sanitation systems require a lot of energy, and wasting water does have a negative effect. There are actually areas of the country where water usage is restricted. This has caused some establishments to think outside the bottle (and tap).
For instance, in California restaurants are not allowed to provide water for guests automatically. Instead, patrons must request water first. Restaurants have found that this saves money in the long run.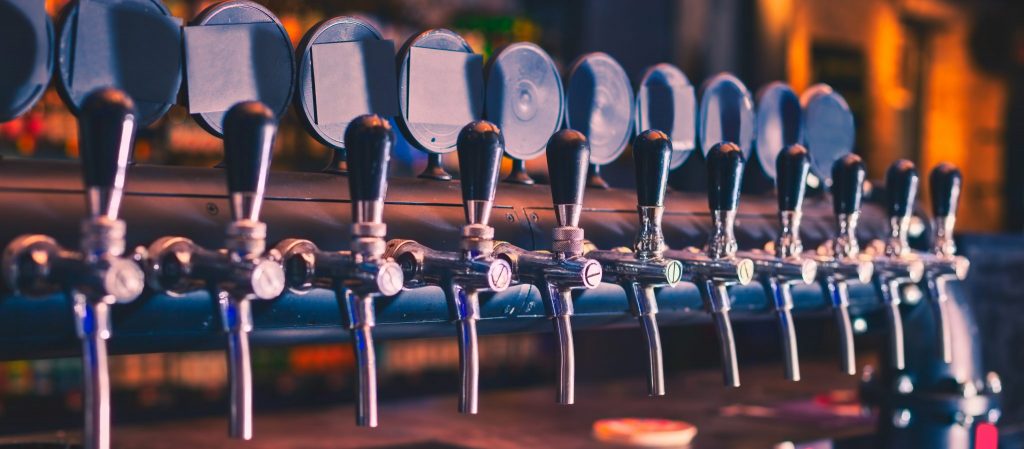 Some establishments are losing the bottles altogether in favor of in-house solutions. Fancy filtration systems, luxury carbonators, reusable bottles produce the same, or better quality as the bottled stuff and are more sustainable.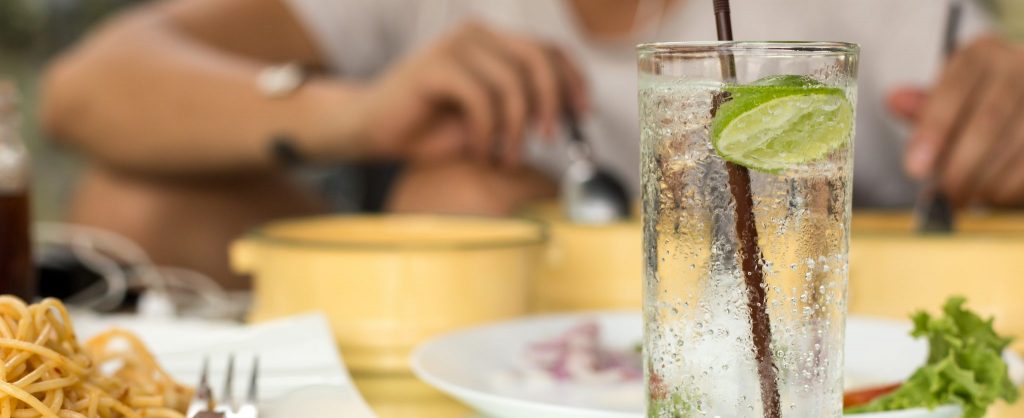 Sparkling water/seltzer sales continue to bubble to the top with no sign of slowing down. There are even restaurants that offer a limited addition seltzer flight. Establishments are beginning to offer seltzer produced by local businesses. A micro-seltzer movement, if you will.
What kind of water do you prefer at a restaurant? We want to know! Don't forget to share in the comments below or on any of our social media accounts. Follow us on Facebook, Twitter, Instagram, and YouTube!